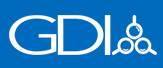 GDI SEO Company
#48 in USA
#1 in San Fernando
SEO Services
2nd Floor, Kingspire Business Center, McArthur Highway, San Isidro, San Fernando, Pampanga 2000
Claim Listing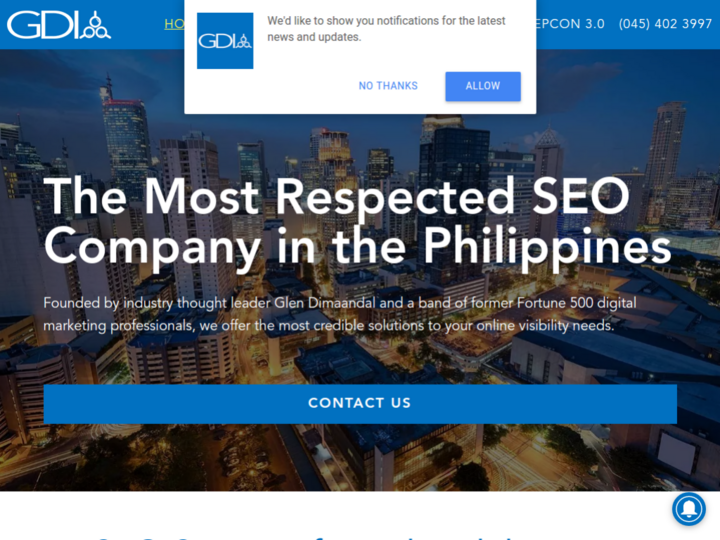 Company Description
Glen Dimaandal Inc. (GDI) is a fast-rising, full service search engine optimization (SEO) agency in the Philippines. We are proudly registered under the Philippine Securities & Exchange Commission (SEC) as a privately-owned startup corporation serving both local and foreign clients. GDI provides agency-style search marketing services to businesses in need of greater online visibility.
Review & Rating

We invited GDI Online Marketing head Glen Dimaandal to be a key resource person for our recent E-Commerce Entrepreneurs Summit Manila and Baguio to share insights on performance marketing. He shared an e-commerce client case study and our participants learned a lot from it. Glen's depth of experience on e-commerce marketing, as a service provider and entrepreneur, should be taken advantage of by clients.

GDI did an excellent job at content outreach for one of my sites. I couldn't ask for a better quality of service and fulfillment. I'd recommend this team anytime.

It's been a great experience collaborating with GDI, specially their CEO Glen. Every time I talk to them, whether it is about specific SEO consultation or high level discussion, it is always a constant reminder why they are one of the BEST SEO agencies around, they DO know their stuff. The best part of working with them? They always put their money where their mouth is.

I could say that working here is one of the best decisions i've ever done. I am starting to gain knowledge about SEO little by little and I am starting to love it and I don't regret having this job. All my bosses are cool and you won't feel that you're only a subordinate because they treat you as a family

The kind of service they offer is hard to come by and not many SEO agencies can provide something similar. Account servicing is excellent too. Thanks GDI team!

We've been working with Glen's team for the past 4 years. I highly recommend their services. Their experience in the business, plus their company's culture of grit/grind/hustle is what makes them a beast! I can only mention a handful of people who I consider experts in SEO here in PH -- Glen is certainly one of them.

Glen's team really did a great job on collaborating with us on our project. They are very responsive and provides good solution to our requests for SEO, content marketing projects. We appreciate your team's effort and it was great working with GDI. Looking forward to more projects ahead.

When it comes to digital marketing, their team and services are excellent! Not all SEO agencies can provide great results and can deliver a good customer relationship. GDI has them all and the integrity. Thanks Glen and to your amazing team!

Mariah Ellen D. from Vera
UK
Sir Glen, the CEO of GDI is very supportive, approachable and willing to help starting colleagues in the industry like yours truly. Also, GDI blogs are very informative and helpful, I'm really learning a lot from their case studies and articles as I progress in my SEO/Digital Marketing career. GDI is indeed one of the best when it comes to Digital Marketing services in the Philippines.

Glen has taken the company very far in the short time since we've started GDI. The company has transformed itself from an obscure brand into one of the country's premier SEO services agencies. We continue to uphold our commitment of always making good on our promises. Working alongside him all these years has truly been an honor and has been one of the best experiences I've had in my professional career.

Writing for GDI has been a challenging yet rewarding experience. As a writer, I was able to discover and learn about a variety of topics. Sir Glen and his team of editors work round the clock to ensure that they produce quality articles that are worthy of their clients' trust and respect. I consider myself very lucky to be given an opportunity to work for an amazing team such as GDI.

It was really great working with sir Glen and the rest of the team. They always provide the highest quality of service/s to clients because they know the value of trust and relationship. GDI is one of the Best Digital Marketing Company in the Philippines and learning your craft better will never be as enjoyable if Sir Glen isn't your boss. ;)

I have written for GDI on and off for the past three years and I must say that they are great to work with. Aside from giving you guidelines to follow, they also help you understand the point of what you are writing and teach you some of the rudiments of SEO when it comes to what you are doing. They also take into great consideration what their clients need, so the content we create is often aimed at meeting those particular needs. They are also fair to their writers and their rates are higher than most other companies that utilize freelancers for their content work.

I've overseen data driven research for Neil Patel and Brian Dean. So I know the "facts" when it comes to SEO and content marketing. Meeting or working with Glen I can see he knows his stuff and is a very straight shooter. SEO has too many "leaders" that push purely speculative ideas. Glen is the kind of leader the industry needs. Trust him and his employees. I do.

The GDI Leadership & Team is fair, honest, and hard working... and they really care about your business. They're not the type the marketing agency that will put you over the barrel when they have the chance, like most. I've worked with GDI since it's inception and the thing that makes them the perfect marketing agency is their MORAL COMPASS, PEOPLE, & of course MARKETING THOUGHT LEADERSHIP. They are growing very quickly (for good reason), but have not forgotten where they came from and continue to service small clients (like me) even though they are a big deal now. That speaks volumes about the type of guy Glen is, and the corporate culture he's building!

Legend Hotels Int'l Corp.
UK
GDI implemented the on-page optimization for a new website that I launched in January 2017. In less than 6 months, we were already appearing on the first page of the most relevant industry keywords for Palawan tour packages.

Working with Glen and his team has been a true delight! They are professional, competent, fast and they care about my company's success as much as I do. I love how I could get them on the phone and they'd immediately address my concern, whereas if I tried to solve it myself, it would take me weeks to get it all sorted out. They got my wedding planning website on Google's page 1 & 2 within 2-3 months, as promised. This is gonna be huuuuge for my business relaunch! I definitely recommend GDI for everyone looking for some SEO love on their website, products and services. They deserve 10 stars!

Opening Hours
Mon

Closed

Tue

5:00 pm - 9:00 pm

Wed

Closed

Thu

5:00 pm - 9:00 pm

Fri

Closed

Sat

Closed

Sun

Closed
People Also View
Authorize your self with either of these to view contact details, your information will not be shared to any one
Newsletter Subscription for Virtuous Reviews LLP
One more step and you will be subscribed to our newsletters
We have sent you a verification mail on your email id, please verify it.