Lahore Graphic Design
#96 Globally
#2 in Pakistan
#2 in Lahore
SEO Services
161-B, Scotch Corner, Street #3, Upper Mall Road, Lahore, Pakistan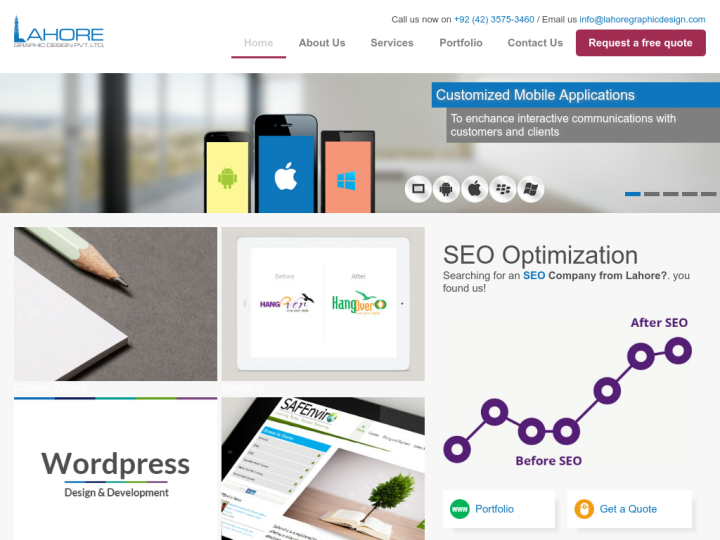 Review & Rating

Very goo services and design are perfect highly recommended

such a hard working team

This company designed my youtube logo and banner. fantastic job.I was provided with ample options and ample edits to get the exact look I was going for. At the end, I was provided with all origonal files. I'm really happy with the result.

I give them an A+ rating for every project that they worked on. They have shown tremendous creativity and vision. In addition, their organization and focus on the project made them a pleasure to work with. Projects were completed in record time with extremely high quality. I highly recommend them to anybody.

"Lahore Graphic Design's team is very skilled and knowledgeable, they produce good quality work and are extremely responsive and work very quickly. My contact Mr. Usman Maqsood and Mr. Muhammad Naeem were always available to answer questions and work with me. It's always a pleasure to work with them and I look forward to working with them in the future as well."

Very Professional and creative people always meet their deadlines and very helpful, I had very good business experience with them and wish they excel more in this field...

I've give a work to make logo, menu, business card and letterhead. Mr. Usman surprised me with his excellent and great work, which was above from my expectations. Excellent communication. They satisfy me with their great skills. I am very much impressed with you work. My contact person Mr. Usman Maqsood was always available to answer questions and work with me. Thank you Lahore Graphics Design and specially Mr. Usman for the time and effort that you've put into the creativity and design. It's always a pleasure to work with you and I look forward to working with you in the future as well."

Muhammad Iqbal Chaudhry
UK
Thank you Lahore Graphics Design Team for the time and effort that you've put into the creativity, design and development of our website. So excited!

Very talented and skilled professionals Quality of work Had a great experience

I was looking for good UX designers for a longtime before ending up with Lahore Graphics. The technical staff at Lahore Graphics has exceptional designing skills, great communication, on-time delivery and ability to fulfill commitment. I would definitely recommend Lahore Graphics for any sort of Graphics design, UX designs, Wordpress, responsive design, and Mobile application development stuff.

Very close attention to details. Excellent communication. No question that they want to satisfy their customers. Highly recommended!!!!

Lahore Graphic Design is a great company to work with. The people at LGD are great and very attentive to the fine details. I have experience with this company for my four websites and they did a great job. I recommend this company to my friends.

I have worked with Lahore Graphic Design since 2013 and have been consistently impressed with the holistic service they provide from the initial quote through to the creative design to the efficient and timely delivery of high quality printed materials. They are a group of very creative and professional people who are great to work with. We have worked on leaflets, folders, books, postcards and style guidelines together as well as branding solutions and web architecture. Rana Usman

I have been working with Lahore graphic design and have always received a professional services from there side. They are perfect in there designing either it is simple and beautiful or bold and attractive or typical and trendy. They always serve according to our taste . Best wishes for you guys you are doing very well.

I have been contracting with Lahore Graphic Design for 12 years. They have created a lot of logos and websites for me. Some simple and many complex. I am always delighted by the results as are my customers. The websites look and is beautiful and easy to navigate. Sometimes I request and very trendy site and other times I need a vintage look. Lahore always understands my needs and delivers. Additionally, the cost for services are always reasonable and they are easy to work with. If you need graphic or web services, I can testify, after 12 years that Lahore is the place to go.

Authorize your self with either of these to view contact details, your information will not be shared to any one
Newsletter Subscription for Virtuous Reviews LLP
One more step and you will be subscribed to our newsletters
We have sent you a verification mail on your email id, please verify it.