5 Advanced A/B Testing Tools to Improve Your Conversions
---

At some point, you must have also been in a situation when something is wrong with your website. Or maybe some part is not working properly, right? Even sometimes you want to try a new aspect on your website, then what you do? I know that you better know the solution is A/B testing.
A/B testing, which is also named as split testing takes out two versions of a web page, content or any deployed aspect to determine the performance against each other. While performing this process, you get to know about the successful version of your page. Evaluation with A/B testing focuses on your defined objectives including increasing sales, decreasing bounce rates, increment in conversion rates and much more. Performing this testing process let you have quantifiable information about the site visitors that surely assist you in making improvements.
Usually, people assume that testing is purely a technical thing – time-consuming and difficult to implement. But it will never be with following collection of best A/B testing tools that make you work on testing process with ease while gaining valuable customer insights. So, let's see what these tools are and how they perform testing:
VWO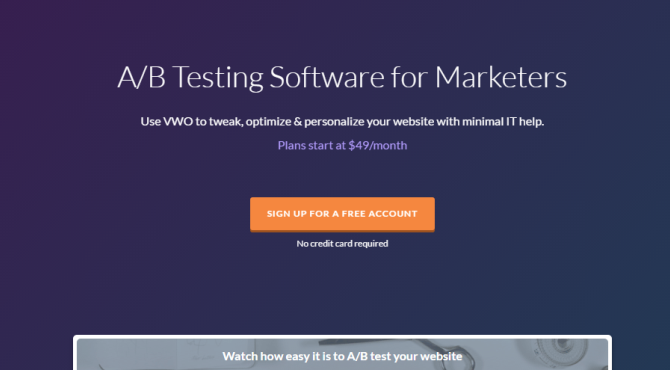 One of the simplest A/B testing tools that have the capability to change your content's headlines, buttons on your page, images, and many other aspects. Providing real statistical data, this tool lets you track the revenue, number of clicks, signups, and other conversion goals. Its new feature which is known as Visual Builder helps you in building campaigns while generating reports to show you how your page is performing. Moreover, VWO also works on mobile platforms, so that you track entire data from anywhere.
Google Analytics Experiments
Accessing Google's multi-armed bandit approach, this tool works well for A/B testing. It implements the testing process with 10 full versions of a single page, in which each page is linked with a separate URL. With Google Analytics Experiments, one can compare different web pages by using group of users that are picked randomly. It can also define the percentage of users you have accessed during the experiment.
Adobe Target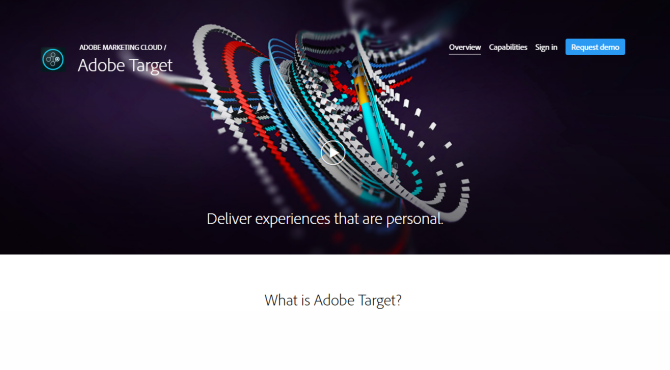 Presenting an interactive user interface, Adobe Target is the tool which encloses the potential of implementing A/B testing quickly while targeting the page's content. Its Targets runs a guided testing process along with targeted framework and workflow, without any codes and hassles setups. Thus, with Adobe Target it would be easy to see the real-time users responses while meeting all your objectives. With its feature of mobile optimization, this A/B testing tool provides you the opportunity to increase your mobile engagement which directly influences your revenue.
KISSmetrics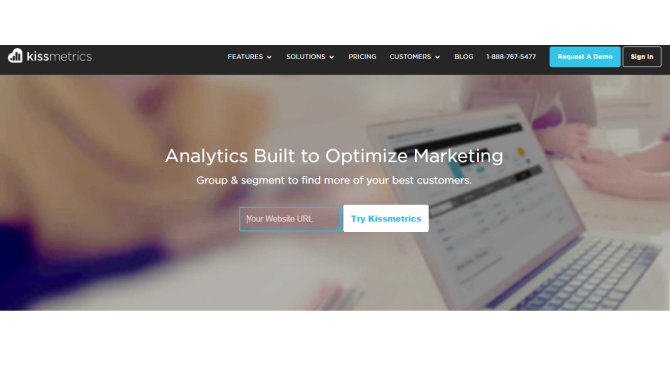 A platform for strong analytics, Kissmetrics assists you in increasing the customer attainment and your retention rates. Its is a JavaScript library, offering a feature to initiate your A/B test which further comprises three major features including; it ensures subsequent calls, establishes a property with your experiment name and assigns one of the variations to the existing visitors selected randomly. Once you are done with setting up your test, then you can segment any report in order to check the site's performance on the web.
Unbounce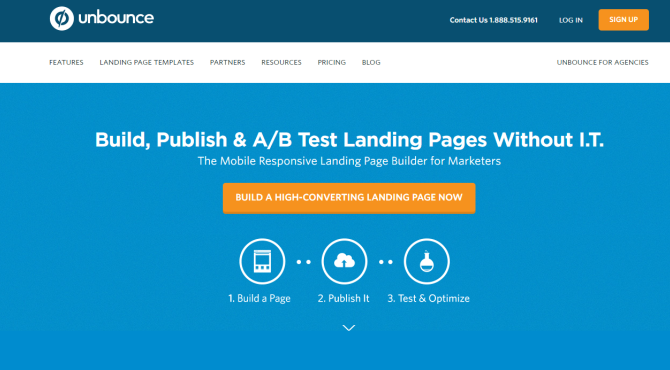 This A/B testing tool allows you to create, publish and test responsive landing pages without implementing the HTML code. Due to its friendly and interactive interface, its pretty easy to work with proposed features during which you can also make some changes on your page. Alongside, this tool comes integrated with a range of providers such as Awber, Mailchimp, CampaignMonitor, Hubspot, Zoho, ConstantContact, Salesforce and others. Once you set up the multiple variants of the page for testing, Unbounce will perform A/B test for as long as you want.
In terms of best A/B testing tools, there are many other names in the list, which we will definitely include in future!
Ratings And Reviews For Best Products And Services - Virtuous Reviews LLP
Leave a Reply