How To Become A Professional Designer? Know Everything About The Profile
---
A designer keeps the base for every masterpiece that is visible to your eyes. From houses to clothes, website/software, cartoons, jewelry, company logos, graphics, furniture, interiors and what not - a field-dedicated designer is the mastermind behind every illustration that is taken further to the development phase.
While we are tangled to the practicalities of the world, a designer's mind and sight are slightly evolved to seek motivation, creativity and insights from literally anything available on this earth. Therefore you and I can rely on them with our day-to-day requirements. Let's dive deep into the profession and learn everything that one needs to know about designers, the origin of this profession, a designer's journey, how & when to hire one, and a lot more.
Let's Turn The Pages Of Designers' History

History says it all, the designer's history is as bright as the profession and here we are turning some forgotten pages to know the origin of this profession, its significance and some artists whose work is time-traveled to inspire us even in the 21st century.
1. Who is a Designer?
Wikipedia's definition for a designer is" a person who plans the structure of something that is yet to be created by penning down their ideas on paper through drawings & plans. The definition somehow correlates with the opening lines of my article. A designer off work is in his learning phase to make the best use of his time in enhancing his knowledge.
Looking at the bigger picture, a designer's profession also demands him to align with consumer's needs so that the results are relevant & appreciable. Infact, customers are often swayed away by the fact that how efficiently designers bring their business ideas to life.
Every piece of work has an x-factor that is needed by the client to outstand the league of normals, thus one needs them to make a difference. Infact, sometimes the beneficiary's occupation becomes the inspiration for a designer to get ideas. Out-of-the-box thinking plus the constant learning from the elements of nature is what a designer dedicates his life to.
How field influentials perceive designing?
"Designing adds value faster than it adds cost" - Joel Spolsky (web programmer, writer and creator of Trello).
"You can't use up your creativity, the more you use it the more you have" -- Maya Angelou, author, poet, civil rights activis
"Creativity is nothing but the way to solve new problems" - Diana Santos (Project Strategist & Manager At Intellia)
"Make It Simple But Significant" - Don Draper.
"Every great design begins with an even better story." -- Lorinda Mamo, designer
"Design creates culture. Culture shapes values. Values determine the future." -- Robert L. Peters, designer and author
"The role of the designer is that of a good, thoughtful host anticipating the needs of his guests." – Charles Eames (a legendary American Designers)
Here is the list of designers from all different categories Click here to view
2. The Origin Of Designs And Designers
If one goes to turn the pages of history, he will come across the social, cultural, economic, political, technical and aesthetic principles of the design history. Moreover, designing is a collective concept that includes various segments like - interiors, textile, jewelry, graphics, industrial and product design. Its prevalence in almost every sector has made design & designers a ubiquitous notion.
Designing, art and its influence has been prevalent for ages. While you are astonished by a certain piece of art, you completely forget the origin of designing and how it came to influence mankind. People for ages have expressed themselves and their thought processes through designing which in turn have fascinated every first glimpse.
Paley also discussed evidence of design in the eye—as an instrument for vision - it showed intelligent design in the same way that telescopes, microscopes and spectacles do.
The design has always been perceived as a way of expressing self but with evolution, in time it has amalgamated with the business fundamentals enhancing its financial worth too. For instance, software/web designers step into the shoes of the clients to know their ideas and plan the product accordingly. A textile or interior designer aligns their thoughts with the current trends in the market and what people like.
Monarchy And Their Love For Art & Designing

No matter which part of the world it is, the monarchy has always been the admirer, the true lover of art and design. Each corner of their lavish palaces was adorned with exclusive and premium artworks, locking every eyeball that passed by. From wall carvings to statues, ceilings, ministers thrones, dresses, jewelry, etc. every piece of artwork they owned clearly portrayed their flamboyant lifestyles.
Some of the old designs and wall carvings survived a thousand years just to show us the talent one possessed back in that era. Monarchs have always had a special place for art and artists that pushed the designer's profession to heights.
Designing Was The Part Of British Practice-Based Courses
Designing has been a part of various British practice-based courses and the profession continues to demand a good grasp on art, creativity and technology. Studying the history of design along with the practical art & design programs was one of the reasons why the National Advisory Council on Art Education was established in 1958. Followed by NACAE, the National Institute of Design in 1961.
The organization was aimed at promoting art and design education as a legitimate academic activity while keeping the history of design and designers alive.
Technology And Commercialization
With the evolution in technology, designing became the sole for most of the developments whether it be heavy machinery or a simple piece of clothing. Several institutes welcomed designing as a professional study; even several dedicated institutes were made specifically to promote designing in various segments.
Designers need to have a thorough knowledge of tech integration in their segment, so as to illustrate realistic projects that can be brought to life & commercialized. Designing is a tough bread to swallow.
3. Evolution Of Designs And Designers
Designing has always been of constant importance even though the means and methods have altered over time. The coming of technology, building up of new organizations and cultural changes are the reasons why designers keep on evolving with their techniques & thought processes.
Though it is hard to articulate the exact period when designers and design evolved, there are certain instances that could be remembered when one talks about the evolution of designs and designers.
For each segment where designing is prevalent, there is a unique parameter defining evolution. For instance, software & application designing evolved with increase in compact smart-device usage, the coming of VR/AI/AR, etc. While the interior sector evolved with the coming of modular houses, new real-estate trends, and the importance of eco-friendly housing, etc.
The market for designing (regardless of the segment) never fades. Infact with every passing day there comes an enthusiast exploring new possibilities and posing a challenge for others to outreach him.

Different Segments And The Pace With Which They Evolve
While designing in the IT sector is accelerating at its speed with every new technology that is introduced, the jewelry segment sometimes re-creates the old classics, revising the importance of old gold. Interiors are aligning with architecture, both agreeing to the changing cultural trends in real-estate - the impact of COVID-19, which has made WFH & mini offices mandatory.
Multimedia, 2D, and 3D designers - inspired by the current changes in the ecosystem, and pushing their limits to innovate better for the current generation while the textile segment remains neutral creating a perfect equilibrium between tradition & modern aesthetics. Change is the only constant in every segment that signifies growth.
4. The Father Of Design And Graphics
In no particular hierarchy, here are some accomplished personalities awarded with the "Father of" crown back in the 19th & 20th centuries.
Raymond Loewy was regarded as the "father of industrial design" in the 20th century. He led a life full of accomplishments, contributing to building the base for a lot of products that made lives easier in the 1980s.
Paul Rand is known as the "father of graphic design" with his poster still present in the New York Museum - the design he made for IBM. Although the name "graphic design" was first used by William Addison Dwiggins in 1922 to signify his typesettings, drawings, and plans.
Paul Rand made an iconic triad of an 'eye' a 'bee' & letter 'M' to constitute the symbolism for IBM.
The importance of design thinking and its commercial worth was first recognized by M.Kelley in 1991 who founded the design consultancy IDEO. Dashrathbhai or Dashrath Patel was a renowned designer in India back in 1966.
5. Artists Who Created A History & Shall Never Be Forgotten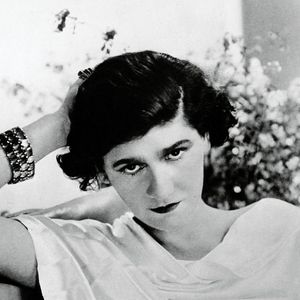 From timeless designs to classic suits and black outfit styles, Coco Chanel had her presence in all. Having her surname recalled as the status symbol in the 21st century, she was an exemplification of success in the fashion designing segment and a self-made megastar too.
Chanel was raised in an orphanage where she was taught to sew, she had a flash period as a singer before she entered into the fashion bizz.
Field Of Expertise: Fashion Designer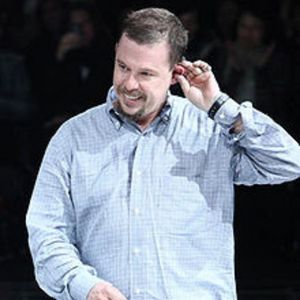 Another memory from the fashion industry is of Alexander McQueen - a free spirit and an insightful mind. The combination together gave birth to the most amazing and equally stubborn designer of his time. From tailoring outfits for Prince Charles (the Royal Prince of England) to Mikhail Gorbachev (Russian Soviet politician), he came a long way to make a mark in this industry with his work. Most of his disciples are still tracking his footprints, to create some masterpieces under their umbrella.
Field Of Expertise: Fashion Designer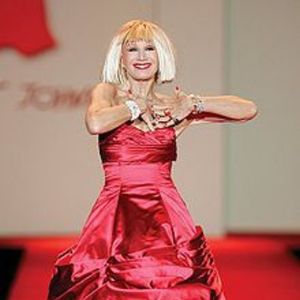 Being in constant touch with arts and fashion since her early childhood, Betsy Jhonson made a mark in the industry with her experience, passion and time investment. "Good things come with time" - Betsy Jhonson is the living example of the saying. Initially she fell in love with sketching and elaborating the costumes which eventually paved her way to a career as a fashion designer. Betsy is well-known for her out-of-the-box thinking and aesthetic representations. She made her debut in New York City street fashion in the late 70s.
Field Of Expertise: Fashion Designer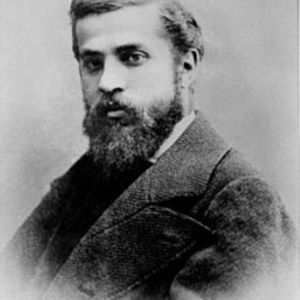 The one-of-a-kind Spanish Architect - Antoni Gaudi rose to fame when architecture was not that popular. Most of his works are located in Barcelona including one of his most elite offerings - the church of Sagrada Familia. From the very beginning, Gaudi was swayed by an architect's work and how one turns mere ideas into concrete possessions. Focused on his profession and passion for his entire life, he pooled a lot of acknowledgments and awards during his tenure.
Field Of Expertise: Architecture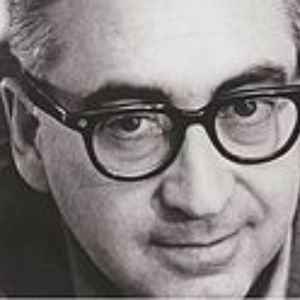 An accomplished graphic designer and the Oscar-winning filmmaker of his time, Saul Bass is the name behind some beautiful pieces of art & graphical representations. Bass is known for his designs for motion picture's title sequences, banners/hoardings and corporate logos. Looking at his accomplishments, we come to know that the sea of his talent was far fetched with restrictions & stoppages seen nowhere in sight.
Field Of Expertise: Graphic Designer, Title Designer, Business Logo Designer and Film Director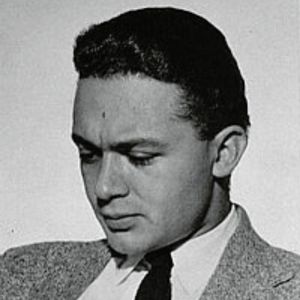 One of the great minds in designing, Paul Rand is someone whom the world recognizes as an iconic designer of the corporate logo for IBM. He was a genius at metaphorical representations which made him the trendsetter and the greatest competition for any graphic designer back in those days. Apart from IBM, he is the name behind the best corporate logos like UPS, Enron, Morningstar, Westinghouse, ABC, and NeXT. He was the very first commercial artist who brought the Swiss Style of graphic design to life.
Field Of Expertise: Graphic Designer, Logo Designer, and Professor of Designing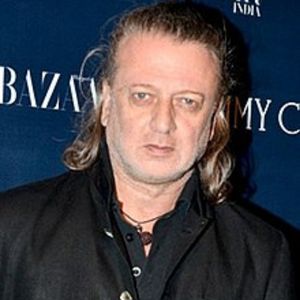 The renowned designer and a fashion geek, Rohit Bal kickstarted his career in 1986 along with his brother Rajiv Bal. Rohit Bal, with his first independent collection in 1990, became a renowned name in his industry. American actresses like Naomi Champbell, Pamela Anderson, Uma Thurman, and Cindy Crawford donned some of his masterpieces for public events. Bal is the bearer of various acknowledgments and awards. He also designed the game Kaun Banega Crorepati which is a greatest hit of the times.
Field Of Expertise: Fashion Designer, Corporate Designer, Celebrity Designer
There is a lot more to this list of timeless artists & designers. From the era when designing was a cultural expression to the time when commercialization & technology became key influencers of this profession - there are a lot of influential people who survived and challenged the waves to mark their presence on the globe.
Inside The Head Of A Designer
A designer's head is never resting, either he is working or learning. Know what a designer thinks? How he works and perceives elements around him.
1. What is a designer's thought process?
Designing is a highly dynamic segment which means where you are today, you cannot survive there tomorrow. Keeping in mind the very fact, a designer walks with a non-linear motion, adapting to the dynamism of the profession. If you are not dynamic or innovative you are most likely to get unheard in the crowd.
The world-renowned engineer, businessman, and the holder of 186 patents so far, Charles Catering once said that "If you have always done it that way, it is probably wrong". In the designing profession if you are not met by challenges for a while now, better revisit your goals and progress. Maybe something is wrong there.
As I said above a designer is privileged with better insights, far-sightedness, and innovation, which makes a normal person knock on their doors when in need. He possesses a great knowledge of 'design thinking.
Design Thinking

A designer aligns with your goals, challenges and uses various metrics & analyses to create the most appropriate solution for your problem - this is indeed the rough definition of design thinking. Design thinking could be perceived as both an ideology or a process with which a designer (regardless of the industry) works.
Ideology: Tech integration and functionality, economically viable (able to scale & generate revenue) and desirable to the user.
Process: Address the problem > define them > think/ideate > prototype > test.
Design thinking comes as a trail of solving problems, out-of-the-box thinking, creativity, and future sights. All these qualities came together to elevate Airbnb from a drowning boat to a full-fledged billion-dollar business.
2. How does a designer pick colors from nature?
Colors whiff life into designs. An incredible design is often the result of appropriate color choice and composition (how basic the illustration is). Well-versed with the fact, good designers turn to nature for inspiration on colors. You get to choose from a wide spectrum of colors, never going out of ideas - nature always has something to awestruck every glimpse that stimulates.
What colors in an illustration depicts?
-> Color depicts the purpose of the illustration.
-> Differentiates a product.
-> Tells the nature of the business, the type of design and objectives.
Inspiration On The Go
You capture memories of your trips and holidays, then why not capture color inspiration from nature? Anything beautiful can visit your eyes anytime and this is the spontaneity of nature. Designers often leverage the powers of their smartphones or high-pixel cameras to capture inspirations on the go, so that they have something to revisit if they hit a blank wall.
Run A Color Wheel
Here is the quote by Artist Marc Chagall "All colors are friends of their neighbors and lovers of their opposites". Friends here denote the "analogous colors" that are on the other side of the 12 part wheel, while complementary colors are the "lovers" that are positioned at the opposite side of the wheel. Abiding by the quote, you can bring friends as well as the lovers together to come up with beautiful color combinations and contrasts.
Cindy Kinash suggests that an amazing way to bring shadows to your floral art is to use analogous colors.
Colors To Highlight & Suppress
Nature has colors from vibrant to subtle - you can use a wide catalog of colors to highlight or suppress a specific segment of your illustration. You can come up with something vibrant to grab attention and a subtle to pose calmness and serenity. Creating an abstract balance between the subtle and vibrant is a must for any designer (especially an interior designer).
Create Mood Boards
Every good designer has a long list of mood boards on his/her laptop. Whatever grabs their attention online, they take the screenshot and pin it for later reference. This way you will never run out of ideas or trends. Also, you will have a color palette to refer to as and when you need inspiration for your next masterpiece.
Maintain The Zest Of Nature
Nature's beauty is endless and still untouched. The color combinations like the locker codes have endless matches that can beautify any lifeless illustration. Landscapes, beaches, sunrise, sunset, plants, flowers, sky, stars, land, water, fruits, mountains, etc. anything can give you a gig for your next big project.
Stick To A Few Colors Or Combinations
Never leave the classy in the run for fancy. No matter which designing industry it is, classy is always the solution. A classy masterpiece that runs on a few but smart combinations of colors can easily relate to the eyes of every person that looks at it. This is a golden piece of advice for graphic and logo designers, along with web UI/UX designers. Rodrigo German, a Chilean graphic designer, recommends using three colors to help your graphics look clean, and not too overwhelming. A person often relates to something that is clear. Being a designer, you must never underestimate classy & subtle to be boring & lifeless.
Denote Colors With Objectives
Create a picture in mind then go find a pen for your thoughts. Designing is an elite occupation with lots of colors, shapes, inspirations, and ideas, a good designer is often sorted with the objectives of his illustration that creates a strong lead for him to pursue his work and create what everyone (especially the client) will appreciate.
3. The Top Designing Tools (Kit And Companion Of A Designer)
Technology has evolved immensely to make lives easier and is still in progress to touching new possibilities. With the coming of technology, it is now easier for designers (no matter the industry) to create masterpieces with complete perfection. While a white paper canvas and a pen still remain an elite tool for any designer, the top designing tools (software) have made sure to extend perfection & a finishing touch to the illustrations.
The designer community has grown to use these online tools for making their illustrations more impactful. If you are an aspiring designer, these designing tools will be your kit & companion in the entire journey.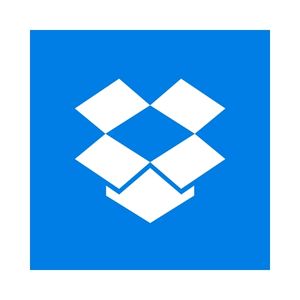 Dropbox holds a long catalog of designing tools that will help you be productive with your illustration, helps in wireframing the web projects, and give a direction to your ideas. Moreover, you can securely store your work & sync it to get instant access anywhere anytime with your smartphone, desktop, and tablets.
Application: Graphics Designing, Design Productivity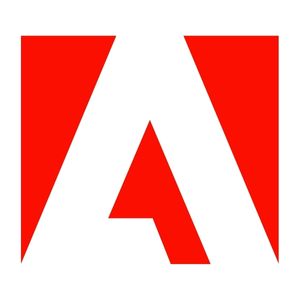 Photoshop gives your illustrations a realistic approach. With an incredible interface and amazing functionality, one can create an image that is close to reality so that you are not restricted to mere assumptions. The tool is extremely important for those kick-starting their career in designing.
Application: Graphic Designing, Web Designing, Photo Editing, Design Productivity, UI Design.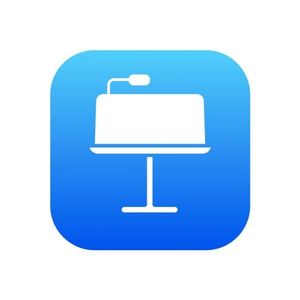 With affluent yet easy to use tools, you can give articulate your ideas and thought processes. You can come up with stellar illustrations/wireframes with the help of Theme Chooser, having a range as long as 30 updated & new Apple-oriented themes. Choose your ideal canvas and start placing images & content accordingly.
Application: Animations, Easy Prototyping, Wireframing UI/UX design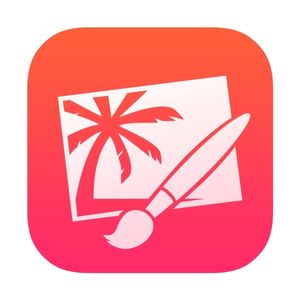 The sought-after image editing app for Macbook, Pixelmator empowers you to edit pictures and fill your canvas with incredible creativity. There should be no hindrance for a thinking designer, the tool with powerful technology goes an extra mile to serve you with image enhancement, drawing, photo editing, applying dazzling effects, and more.
Application: Graphic Designing, Photo Editing, Logo Designing, Prototyping, Wireframing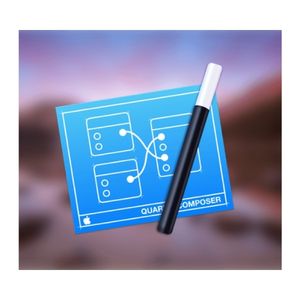 Quartz Composer holds an elite range of graphic tools & utilities for powerful presentations. It is a multi-window application helping everyone involved in the process. Quartz Composer is divided into two parts - the Quartz 2D graphics API and the Quartz Extreme windowing environment. Quartz 2D has a rich list of features & functionalities based on PDF.
Application: Design Productivity, Animations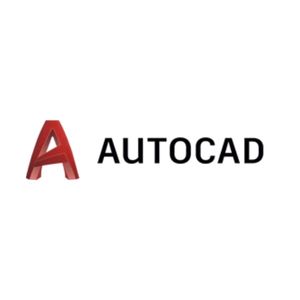 The most popular kit and companion for fashion designers is computer assisted designing tools CAD tools. No matter how innovative you think you need an abstract to realize its applicability in real life. Designers use some top-notch software like Adobe Photoshop, Illustrator and Coreldraw to signify their masterpieces & present them to sell.
Application: Textile Designing And Jewelry Designing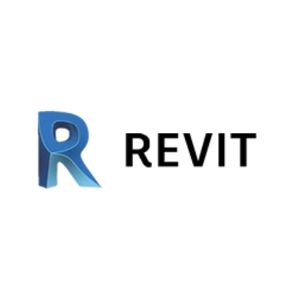 BIM or building information modelling is a key these days as it resonates with sustainable housing. In the era where people are concerned with nature & exhaustion of non-renewable resources, sustainability is the topmost priority for any architecture. Revit Architecture tool completely focuses on building highly sustainable houses along with the current lifestyle demands.
Application: Architecture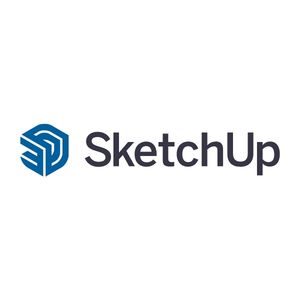 Acquired and enhanced by Google, SketchUp is the best tool for architects to work on their next big project. Several major players in the building industry love this tool because of its practical & realistic approach. Google has implemented a lot in the tool which will help the aspirants and the affluent architects to come up with the best bets.
Application: Architecture, Interior Designing
There is a lot to this list of top designing tools as more advanced tech-stacks are coming to facilitate designers with apt presentations. Highlight some tools you like in the comment below & state the best feature that has helped you with your illustrations. Let's keep exploring.
4. Do It A Professional Way - The Complete Designing Process
From the rich history of designing we read above, we came to know that it has been a cultural notion for a very long time. With evolution, the designer's profile is demanding more credibility & professionalism. The very first step to professionalism is creating a design process (a roadmap).
This standard process of designing is subject to changes based on the industry and tasks you are performing. This table shows the process majority follows.
| STEPS | PROCESS |
| --- | --- |
| Step 1: Addressing A Goal Or Objective | A designer should always be clear in his mind regarding the goals he is trying to achieve with his illustrations. These goals should be clear & consistent till the end. |
| Step 2: Accumulate Ideas And Inspirations | Taking the ultimate goal as a lead, designers usually fetch ideas & inspirations from nature or any other source. There is a lot in this universe to learn from. |
| Step 3: Brainstorming | With a lot on your plate, it is mandatory for you to affix all the ideas you have to a central concept. Jot down your ideas in lists or drawings and interconnect them to create a single flow. |
| Step 4: Sketching | With all your ideas channelized, now is the time for some action. Take your preferred designing tool under your employment & start sketching. |
| Step 8: Creating Concepts | There is a cacophony of thoughts in a designer's brain. Some might blend but some might contradict. Here comes the concept of "concepts". Create 3-5 different concepts till you think you have reached the optimum - then select from the best. |
| Step 5: Re-Think And Re-Evaluate | There is no particular hierarchy for this step. I believe re-thinking and re-evaluating is a constant process that makes sure you are in the right direction. From ideas to sketching, prototyping, presenting & testing - analysis always plays a major role. |
| Step 6: Coloring And Finishing | This is the crucial step for jewelry, fashion, interior designers and architects. Strategic placement of colours and giving a proper finishing touch with real-life implications is a must. |
| Step 7: Prototyping | Prototyping provides the actual applicability of your designs and how it will benefit the user. Prototyping is the life-saver for web, graphic, UI and software designers. |
| Step 9: Testing & Presentation | Now is the time to reveal your masterpiece to the prospects, clients and your bosses. Make sure you are handy with the proper presentation of your designs so that they could be handed in for further development. Remember, what looks good, sells good. |
5. Ideas Behind Every Masterpiece
Every design is unique in its own way but one thing common behind every masterpiece is consistency. Consistency of thoughts, aims, direction, principles and objectives. While designers from different segments hold a unique idea behind creating a product, this idea is the essence of the product that is developed.
What is the thought process behind every masterpiece?
The basic thought process behind every commercial design is achieving business goals. Where does the design belong? How will it be used? A unique approach, an imagination, amazement and whatnot. A lot goes on in a designer's head but only the elite ideas that align with all the above-mentioned points could make a cut.
A single design involves a lot of intellectual labor and thus is the most prestigious domain - it involves the mix of patience, citics theories, approvals, disapprovals, etc but all that is worth it if the client is impressed and the design sells.
How To Hire A Designer?

1. Why One Needs To Hire A Designer?
Designing is not every person's cup of tea and thus you need to hire a professional to keep the foundation of something - an illustration, a design. Designers possess an of the box thinking which fetches them money for their work. Normal people are often amazed by the conceptualization, the idea, and the presentation of their illustrations. Let's take the example of Paul Rand's logo design for IBM.
A lot we see in the animation, none of which is plagiarized - all the fantasy characters are uniquely designed to depict a related story - and you click with them in a flash. The same goes with game designing, 2D, 3D designing, etc. Horror movies are the epitome of great design and pieces of artwork with amazing costumes, makeup, etc.
There is a professional degree course one needs to crack in order to pursue their career as a designer. These courses polish your rough designing skills, channelize your thoughts and give you a platform to practice in reality (internship). The qualities a designer possesses and the skills that are polished under a certification course is the reason why one needs to hire a designer for literally every base that is planned.
2. Importance Of A Designer In Your Daily Life
A design is more than a good-looking piece of art- it is a communication, a process, a strong tone, an idea, a patent brand to which people relate. A designs' sole purpose is to communicate the idea and commence a process. As Steve Jobs said, "some people think design is not how it looks, it is how it really works". A designer communicates the ideas and plans according to which various industrial products are developed. From a small chair to walls, ceiling and heavy machinery, everything is a harvest of a designer's thought process.
What is a designer's value in your daily life?
What technicians develop, designers have thought of it first and therefore designers are important in literally every industry/segment that you can remember. The designer works on his 'TIPPS' to create an instant impact at every first glimpse.
-> T - Unique Thought Process
-> I - Implementation Of Ideas
-> P - Planning, Processing and Progressing
-> P - Prototyping The Ideas
-> S - Schemes with a real-life application
Whether you are in an IT business, fashion, jewelry, media, or housing business, an experienced and certified designer will take you forward and create a way for most of your in-house developments.
3. Different Types Of Designers You Can Hire
The extent of designers is in every sector that demands production. Each business segment has a dedicated designer to illustrate, plan and accomplish a certain motive. The part is intended to highlight the types of designers one can hire:
| | |
| --- | --- |
| Designer Profile | Motive |
| | To create drawings and plans for developing buildings or machineries. CAD designers are basically hired by engineers, architects, fashion designs or accomplished interior designers. |
| | To design an abstract for an entire new construction or a revamped model for re-construction. Ultimate goal is to design buildings with proper functioning that are safe, sustainable, strong and beautiful. |
| | Creating a fancy and relatable 2 dimensional or 3 dimensional model with animations & visual effects. 2D/3D designers can contribute to game development, cartoon films and advertising campaigns. |
| | To plan a consumer viable product like housewares, vehicles or healthcare equipment. Commercial designers possess the complete knowledge of art, technology and business which guides them to keep the foundation of such products. They initially work with engineers to understand the client's need. |
| | To illustrate or plan highly-efficient cars with aesthetically alluring designs and appearance. A car designer gets to contribute with top car manufacturers of the world. |
| | Design & create fancy costumes that fit into the role and the scenario in which it will be used. Keeping in mind the measurements of the role-players to create body-conning costumes. This category is comprehensive with scope of creativity. |
| | To design authentic and trendy clothing collections for people to wear with style & comfort. Fashion Designers use CAD tools & software to create designs. A far-fetched thinking, creativity and keeping up with trends is extremely important. |
| | The designer elaborates the beauty of the flowers even more by arranging them in different color combinations or contrasts. They shine in the field of event management. |
| | They are the masters of woodwork & dedicate their lives to carving the woods to make beautiful & comfortable furniture. |
| | Graphic Designers make plans and illustrations to serve a purpose using the images, symbols and words. They play their best game on topography. |
| Health & Medical Designers | Designers are responsible for the ambiance in the hospitals or medical centers. They plan it keeping the doctors, patients and healthcare workers in mind. |
| | How the equipment will be manufactured & how it will benefit mankind. From heavy machineries to small equipment, the entire designing & planning remains with the industrial designer |
| | Responsible for planning the most aesthetic and comfortable residential & commercial ambiances. |
| | This is one of the most innovative and creative segments of the designer's niche. Jewelry designers work with precious tangibles to carve the most detailed and beautiful jewelry pleasing every eye that passes. |
| | Multimedia Designers are responsible for amazing visual effects making every scene look realistic. Entertainment industry is their best forte. |
| | Well the big motive of product packaging is to protect the delicate product that is inside the box but designing is nowadays needed to enhance the brand value & recognition of the manufacturing or dealing firm - packaging designers do the same. |
| | Designing the most suitable and affluent logo to create a company's first identity in the industry. |
| | Designing business-oriented websites to help businesses start an online business and achieve a greater revenue. |
| | Amidst the growing need for designers in the housing sector, residential designers are a must in your team to create the most comfortable and amazing houses. |
| | The major purpose of a product designer is to innovate the product that solves a problem. The product thus created has a commercial value and is viable. |
| | Creating different designs for cotton, woolen or artificial fabrics with various inspirations in mind to pace with the current trends & appeal. |
| | User-Interface is the board to which the customer interacts whether he is using a responsive website or an application, UI designers create the most subtle & effective interfaces making sure that the customer has no problem dealing with the application or a website. |
4. Sure-Shot Benefits Of Hiring The Best Designer
Whether it's the fashion segment, interiors, or the industrial sector, the field-dedicated designer is important because of the feasibility & advantages.
Various businesses or individuals think that hiring a designer is an additional expense but "today's cheap is tomorrow's expense". You will constantly feel the deficiency of a professional designer at every single step whether you are an online eCommerce business or an architecture firm - there is no good fortune without a designer working in your favor.
Here are some sure-shot benefits of hiring a dedicated designer - regardless of the industry:
-> Giving a direction to further product development
-> First impressions determine the future efficiency of a product.
-> Designers provide consistency to a product leading to smooth productions, saving considerable hidden expenses.
-> Hiring a professional designer will save you time & effort that you can invest in other segments of progress.
-> A professional designer's company will help you save and even generate money for good fortune.
-> More scope for innovations and creations.
-> If you are in a creative industry, you cannot go by without the service from a professional designer.
-> The professional designer plans the commercially viable product that has a huge significance in the market.
-> A good designer will show its worth with every product you create that will generate revenue for you (no matter which industry your business belongs to).
5. Freelance Designers - Freshers V/S Professional
A pro has its own goodwill in the industry. The major difference between a professional & a newbie is - with a pro designer working you are free to focus on other segments of progress while with a fresher you have to be on your toes teaching and frequently assessing their work.
Fresher Vs Professional Designer - The Concrete Differences
| | Fresher | Professional |
| --- | --- | --- |
| Credibility | Low as they are still to explore their talent. | High credibility as the professional has a thorough knowledge & expertise of his work. |
| Cost | Low | Comparatively high. |
| Efficiency | Freshers are efficient but pro is a pro. | Highest efficiency along with an eagle's eye. |
| Speed | Lesser than a pro as learning needs time. | High - a pro designer always sorts the way to work out beforehand leading to smooth & fast processes. |
| CVP Creation | Only with expert guidance they can create a commercially viable product. | Expert needs no expert advice or guidance. |
| Expertise | Low | High |
| Growth Scope | High | Saturated (sometimes) |
| Time Consumption | High - as one needs a hell load of time to understand & get used to the industry. | With years of experience in the industry, one can easily weave through the designing process giving their best in class outcomes. |
| Quality Aspects | Subject to further examination & amendments in the product | They give their best shot at their first gain, diminishing the need for further assessment. |
| Remote Working | Remote working is quite a task with newbie designers. | No if & but - you can easily deal with professionals remotely. |
| Revenue Generation | Less as time-consumption & efforts are high. With comparatively less speed & scope for constant amendments & assessment. | Good |
Some Pro-Tips to hire a newbie designer
-> Hire a fresher only when you are experienced in designing or you have other senior designers.
-> You can carve their talent for which you need to spend more time with them.
-> Hire a fresh & enthusiastic talent if your business is expecting growth in the future, not immediately.
-> Hire the fresher if your business is witnessing an average growth rate & you have a significant time to train the fresher.
-> There is not much difference between hiring fresh talent & outsourcing the task to the experts - so choose wisely.
-> Make sure you judge their abilities & carve them accordingly for the future benefit of your company.
6. Step-Wise Guidance To Pick The Ideal Designer For Your Needs
Your life is easier with the best-suited designer working in your favor. BUT, "How to hire the best-suited designer for your business needs"? One definitely needs a roadmap. How you can save yourself from the hoaxes that are here to con you with their expertise, not in designing but conning? Beware from the very beginning… Let's seek the solutions for your problems with finding the right designer - your ideal pick.
Note: This applies to all the segments where designers are needed.
| | |
| --- | --- |
| Step 1: Define Your Needs | Before you go with any designer, make sure you know what you want? Create a list of your personal goals that you are planning to achieve for which you need a designer. |
| Step 2: Be Specific With The Niche | What type of designers are you looking for? Be specific with the industry to make the best out of your resources. Remember an interior designer will not fill the void for an architect and vice-versa. |
| Step 3: Refer Dedicated Websites. | Why wander over the entire internet pool if you have a long catalog of genuine & experienced designers for any niche/segment you are looking for? The listing sites conduct proper background checks of all their inhabitants, preventing you from any hoaxes. Also these sites will give you numerous options in your locality which is anyways harder to find mutually. |
| Step 4: Shortlist The Prospects | Choose your best bets from the listing site and reach out to them one by one. |
| Step 5: Present All Your Requirements | Convey your requirements to the prospects and see how they are willing to handle your needs? |
| Step 6: Budget Estimations (if needed) | Highlighting budget estimations beforehand will avoid any future discrepancies and will make sure you have landed on the best deal for your project. |
| Step 7: Look For The Best Deals | After having the discussions with the best designers shortlisted, you seek the most convenient deal and fix it then & there. |
| Step 8: Seal The Deal | Seal the deal with your ideal designing partner who is already well-versed with your business objectives and requirements. |
7. Top Websites to find the freelance designers in your locality
Filter your search from the best and most authentic designer listing websites that are always on their toes to help you make wiser, wisest decisions.
Get your win-win deal from the below-mentioned designer directories: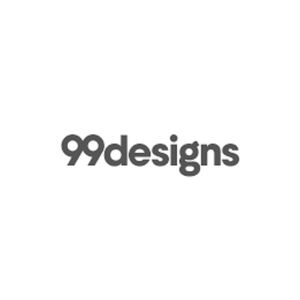 99designs is regarded as the world's best player in the web design industry. Wrapping up its search to the web, application or UI/UX designers only, this listing site is dedicating all its research and efforts to a single segment. The site has a lot of options for you, making sure that you are done & dusted with your search on the platform itself.
Operative In: UK, USA, Australia, Germany,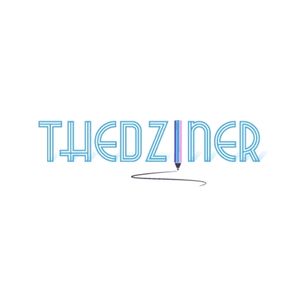 The dziners is a single window solution to find expert designers belonging to any niche starting from textiles to web, UI/UX, jewelry, interiors, florals, furniture, etc. The platform so far has the longest catalog made up of only genuine & experienced entries increasing your probability to get the best resource for your requirements even more. Search as per your preference, locality, category, etc. A single place for any type of designer you are looking for. Thedziners holds a rich backend with dedicated departments targeting each designer niche.
Operative In: Canada, Australia, UAE, India, UK, USA.
10BestDesignFirms
One of the best web design companies of its time, 10bestdesignfirms is the creator of some financially hit online stories that needed a way to reach out to an international market. The website has listings of some best shots who are experts in web designing, UI/UX designing, app designing, front-end, server-side and full-stack designing. You are most likely to find the best fits for your needs in the IT segment.
Operative In: The USA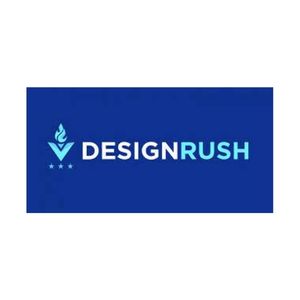 A well-known web design company that gives directions to various businesses struggling to revive in the world after the pandemic. From remote services to e-commerce sites, design rush has so far kept concrete bases for businesses that were looking to change their revenue models from physical to virtual purchases and deliveries.
Operative In: The USA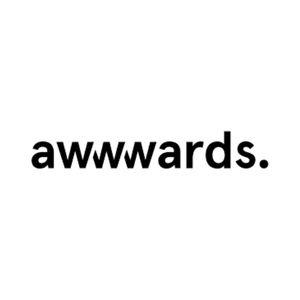 Awwwards is again one of the best designer listing sites of the current times, handling with innovation & insights the web design deals. With an intriguing & subtle UI/UX, awwwards is the most comfortable marketplace to find industry-related resources.
Operative In: Spain, USA and UK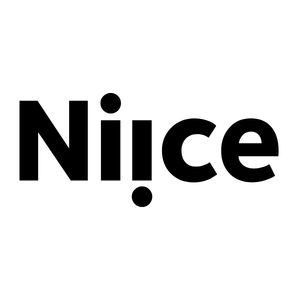 Create not just the business but the online brand with Niice. Nice is the elite player when it comes to finding the best Web designers. With their comprehensive checklist, they guarantee business-oriented customizations, real-time collaborations and a lot more.
Operative In: Northern Ireland
Aforesaid are some handpicked sites that will serve your purpose as you mean to. From getting direct contacts of the designers to maintaining the integrity of the tasks, they have got you covered.
Journey To Become A Professional Designer
1. Journey To Become A Designer
Age is just the number if you want to pursue your dreams, so stop thinking and start exploring the possibilities of becoming a designer at any stage of your career. The best thing about pursuing the diploma or certification course is that you need not to think much about which educational stream you belong to.
How To Become A Professional Designer?
| | |
| --- | --- |
| Step 1: Discover your passion | Designer is an extensive term for which you need to discover the precise. Being specific with your interests and passion will help you identify your niche and be consistent on the same. Explore your strong suite. |
| Step 2: Understand the designer's landscape | Understand the roles of a designer. It's not about how things look but how they function and what purpose they accomplish. Make the list of roles that the designer plays. |
| Step 3: Look for the most suitable courses | Now that you are determined about the niche you want to follow (you might have done the research on the market demand for your niche) it's time to give direction to your passion. Look for the most suitable courses, read the blogs, fix a budget preference, get abundant knowledge and then choose. |
| Step 4: Practice Practice Practice | Most of the elite universities provide internships to their students once they have successfully completed their tenures - this is the time for you to shine. |
| Step 5: Work With Professionals | If not provided by the university, you yourself can search for internships under the best players in your segment. Work with the professionals to get the applied knowledge of what the institutes have taught you. |
| Step 6: Keep learning and exploring | Designers never rest. The field you have chosen requires constant updates on current trends, development, market scope, etc. |
| Step 7: Showcase Your Work | Talk with your work not words, in the designing segment there is a lot of scope to prove your worth and stand out of the normal league. You can get your work easily identified in the designing segment. |
| Step 8: Start A Firm | Start your own firm (online/offline) and establish yourself as a brand in your industry. Remember, this is not the end, this is a beginning to achieving higher milestones. |
2. Complete Skill-Set To Become A Top Designer
Now that you have the roadmap of becoming a professional designer (accomplished in your field), you need to understand the skill-set that one possesses to get identified in the crowd.
Please Note: Different niches achieve different goals, thus the skill-set needed to become a professional vary. Know the key, basic qualities one needs to possess for becoming a pro in the profession.
-> Organizational Skills
Designers bring ideas to life, therefore they need the talent to organize their ideas revolving around the end goal.
-> Excellent Thinking Capacity
Designers need out-of-the-box thinking (regardless of the niche they serve). A designer is never in peace knowing that there still lies a possibility to make things look and work better. This is what maintains a necessary curiosity in the mind of a designer.
-> Experience
Your past experience (even as an intern) explains most of your current work. There is always a glimpse of your previous works in your current offerings - defining how many years of experience and what type of experience your own.
-> Creativity
High-end creativity is needed for you to become an accomplished player in your field. To your amazement, nothing comes with inheritance, creativity is directly proportional to your knowledge, expertise & years of serving the industry.
-> Ability To Understand The Business
A designer needs to be patient and modest enough to welcome his clients. As personalization & customization is the key, you need to get to the roots of your client's requirements to make sure that both the parties are on the same page.
-> Sense Of Aptness
Perfection in the first shot is rare to find. BUT, do not leave the project until it is perfect. Go for trials and analysis to come out with the perfect solution.
-> Updated With The Current Trends
As change is the only constant in the designing segment - staying updated with the current trends is the only way to survive and grow in your segment.
-> Team Player
With the help of a team you can easily win the war. Rather than presenting yourself as a boss, come out as a leader who guides, enlightens and strengthens his team.
3. Top Courses To Become A Professional Designer

Different niches have different syllabuses, exams, and acknowledgments. You cannot expect a fashion designer's qualification and course to correspond with that of an architect. Scratch the internet, look for the universities, and come up with the most lucrative course you can pursue with a long-term scope.
Nowadays there are a lot of professional courses with derivations and sub-derivations for a single designing niche, you need to have your goals clear for having a productive discussion with the institutes. Dig every single detail and scope of their certification over the internet, take advice from people who are working already (this world is small & you will certainly get somewhere) and get proper career counseling.
For starters, stick to your goals so that you have a direction for your search.
4. Get Inspired By Some Latest Success-Stories
Below mentioned are the social media handles and popular blogs that you need to follow for inspiration in 2021 and beyond. This is a long journey, make sure you have an expert companion & guide.
Profile

Social Media Handles

Designer Blogs and Websites

Interior Designers

Justinablakeney malene.barnet, em_henderson coreydamenjenkens,

Sunita Kohli,

Amir Hameeda

Coco Kalley, Amber Interiors, Cococozy, Apartment Therapy, Hunted Interiors, Design Milk, The Inspired Room.

Fashion Designers

Sabyasaachi, taruntahiliani,

@nicolasghesquiere, @lallo25, @olivier_rousteing, @mishanonoo

John frieda, Good on you, NSS Mag, Vogue, Elle, Windy's LookBook.

Graphic Designers

@misterdoodle, @joncontino, @andreasmhansen, @s_harrington, @beccaclason

Smashing Magazine, Adobe® Create Magazine, Noupe, Creative Overflow, Dribbble, One Extra Pixel, Typeroom

Web Designers

@uxmemo,

@iamnotmypixels, @kem_wd, @gtamarashvili, @nick_buturishvili, @nicholastenhue

Webdesigner Depot, Web Design Ledger, Onextrapixel, Envato Tuts+, SitePoint

Jewelry Designers

Trabert Goldsmiths

Harry Winston

Tiffany & Co

Anita Ko

Buccellati Milan

Eddie Borgo

Art Jewelry Forum

Jewellery Focus

The Jewelry Loupe

Diamonds in the Library

Furniture Designers

Mrorlandosoria

Ashe_leandro

Knfulk

alyssakapitointeriors




Inmod Design Blog,

Moco Loco

Apartment Therapy

InHabitat

Architects

@archdigest

@designmilk

@designboom

@archdaily

@d.signers

@dezeen

@architecture_hunter

Life of an Architect.

Visualizing Architecture

Dwell

Dezeen

Biber

Contemporist

UI/UX Designers

@twohabitsdesign

@iamnotmypixels

@ux_ui_wireframes

@dailywebdesign

@cadabrachallenge

CareerFoundry

UX Planet

XD Ideas

UX Collective

Inside Design

Multimedia Designers

Creative Boom Mag

@timothygoodman

@joncontino

@neilsecretario

@andreasmhansen




Made by Folk

Telepathy

The Design Blog

Dribbble

Typeroom
Leave a Reply