Leela Palace Jaipur Wedding Cost Details
---
When it comes to dreamy and luxurious weddings, there is no other place more appropriate than Jaipur. If you have already picked Jaipur, let us tell you the most impressive and beautiful destination wedding, a Leela Palace Jaipur Wedding. Yes, you heard it correctly. Even the wedding cost of Leela Palace might amaze you because it is very reasonable according to its amazing and spacious venues. Apart from that wedding is always meant to be the best day of your life. You deserve a place that is not only beautiful but also can help you create the best memories in life and Leela Palace can be the perfect place for your wedding. So, let us know more about the cost of a Leela Palace wedding. Here you go.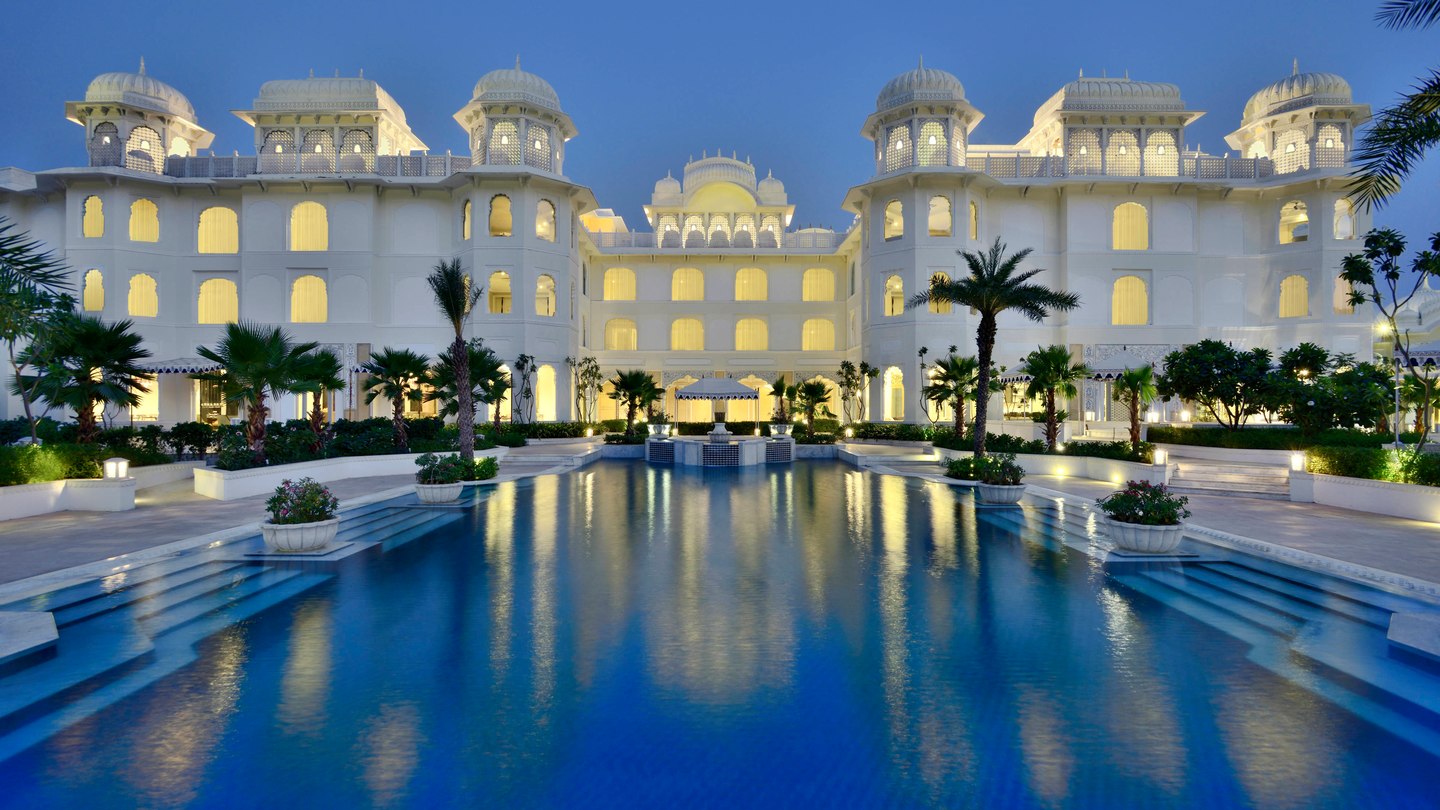 Leela Palace Jaipur Wedding Cost
Leela Palace wedding is the perfect example of representing traditions with modern aesthetics. You get an amazing backdrop of the Aravali mountains. This makes it, the most perfect place for pre-wedding pictures and shoots. You can easily get space according to your wedding functions. For example, for the Haldi ceremony poolside, cocktails you can ballroom hall, etc. Overall, we can say Leela Palace is an amazing venue for your dreamy wedding.
At Leela Palace Jaipur you can find plenty of venues where you can arrange your wedding function. This venue lists indoor and outdoor venues. You just name the function they will have the location you can think of. You can live your Bollywood wedding with poolside haldi, garden Mehandi, outdoor Sangeet, and much more. You can even use their fantastic venues for your pre-wedding occasions. So, at Leela Palace, you do have to worry about anything. Just pack your bags, reach the venue, and enjoy.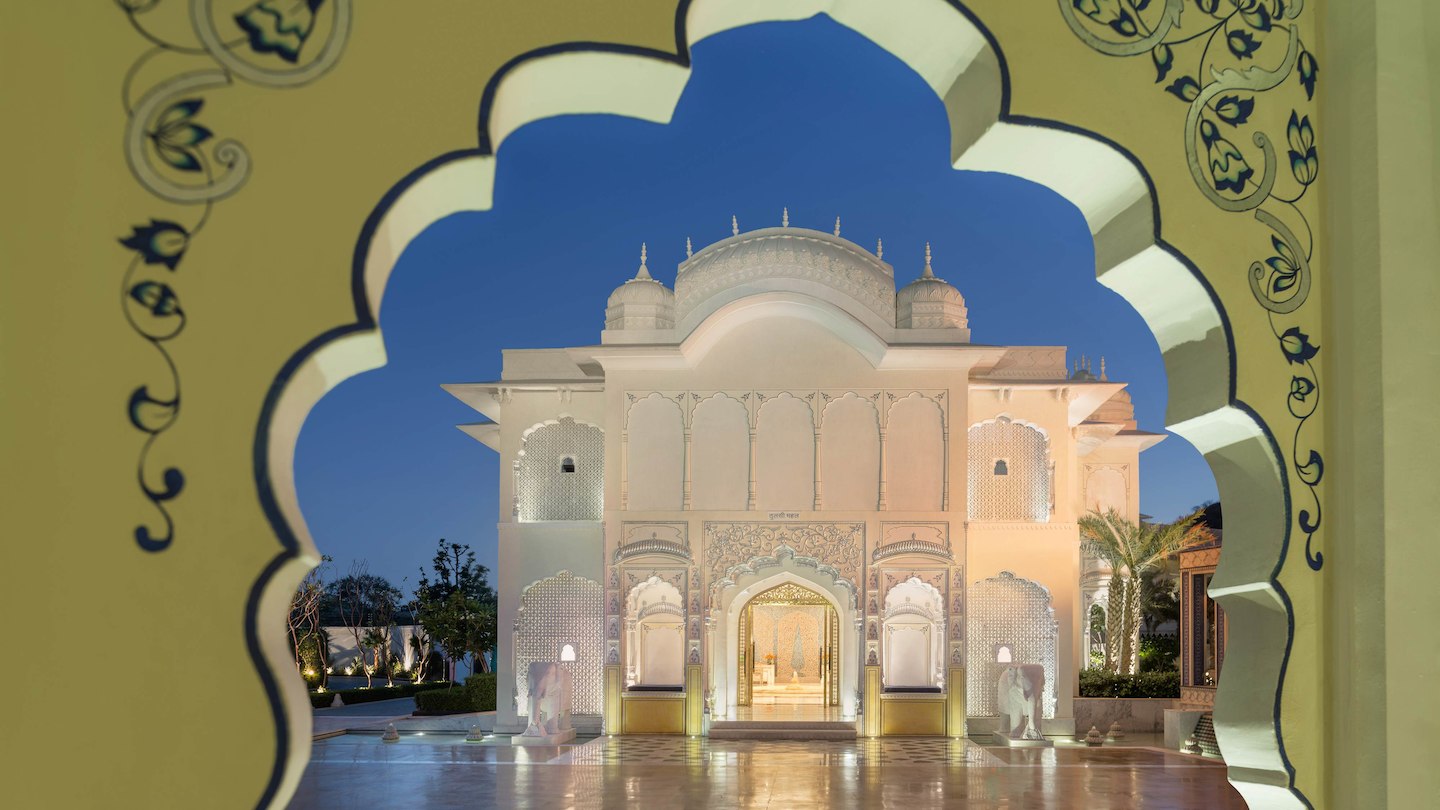 Leela Palace is situated at NH 11, the Jaipur-Delhi highway. This makes reaching here quite convenient for you and your guests because this place is exactly on the road. So, your non-Jaipurite guests can easily reach the destination. Also, there are so many attractions in Jaipur in terms of tourist perspective. Everybody will agree to the fact if you are in a new city, then you obviously want to explore it. Nearby Leela Palace you can find Zarin (3.2 km), Once Upon a Time at Nahargarh Restaurant (20.4 km), Johari Bazaar Market (18 km), Laxmi Mishtan Bhandar Restaurant (19 km), Bapu Bazaar Market (19 km), Jal Mahal (14.2 km), Vintage Collection of Classic Cars (1.6 km), etc.
With the help of a professional wedding planner in Jaipur, you can get your dreamy Leela Palace Jaipur Wedding. They can take care of each wedding need with the complete wedding package of Leela Palace. This allows you to get the best wedding arrangements in-house without any effort. You just need to tell them how you want the arrangements and consider it done. The estimated cost of 2 nights of Leela palace wedding is almost 3 crores.
Leela Palace offers you 200 opulent rooms and villas and 88 Luxe villas, which gives you the perfect Leela Palace experience.


These accommodations are full of amenities and top-class luxuries to make your guests special and relaxed during their time at Leela Palace.


You can easily book different types of suits according to guests the bride and groom can have the best suits and other guests can get suites with full amenities and appropriate home services.


The Staff at Leela Palace is very cooperative and can help you make your wedding arrangements smooth. You can trust them and expect full support to make your special day even more special.


You will get multi-cuisine options. Any kind of food can be served with authenticity and professionalism to your guests. Also, you can find an exquisite collection of liquor, cocktails, and on-demand booze.


Apart from accommodation and dining, you can get decorators, musicians, DJs, and mehandi artists for your wedding functions.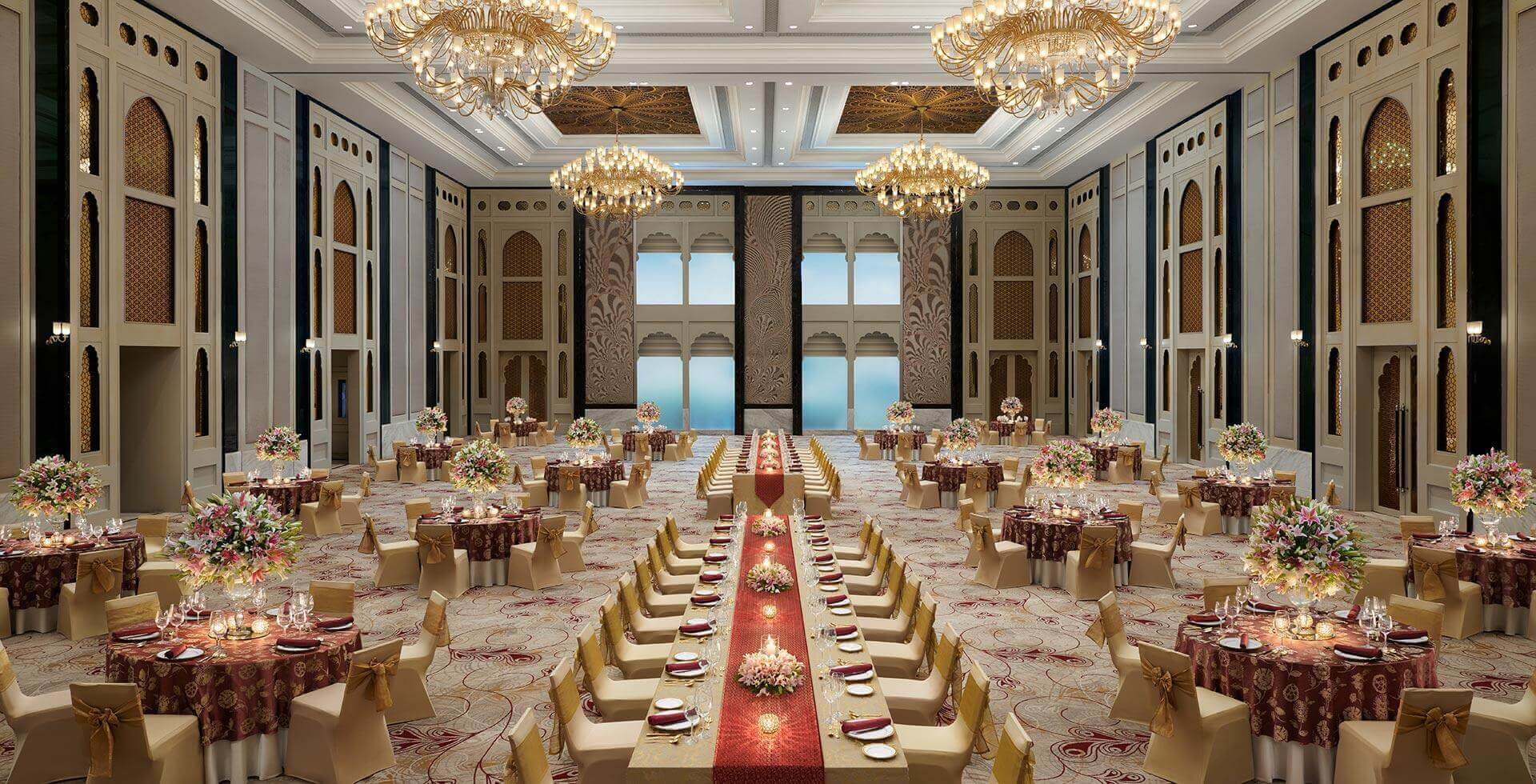 Last Words
At the end of this blog, we can conclude that Leela Palace Jaipur wedding cost is very reasonable and affordable according to the amenities. So, if you have a big-fat wedding on your mind, do not think twice and go for a Leela Palace Jaipur wedding. You can check out the list of the best wedding planners in India to make your precious day the most memorable one at Virtuous Reviews. So, if you are willing to live your Bollywood lavish wedding dream then you should check out the amazing wedding packages offered by top wedding planners, then decide what will suit your wedding idea better.
Leave a Reply