Samsung Galaxy S7 vs. IPhone 6S – Rivalry at its Peak!
---

The coolest smartphone Samsung Galaxy S7 has now arrived in the market, booming the ongoing rivalry between Samsung and Apple to its next level.
Now after reviewing this new contender, we at Virtuous Reviews LLP can confirm S7 is capable of standing as a serious competitor for the topmost phones in the smartphone world. Its design might seem familiar to you, but its faster processing unit, improved battery power, and the outstanding camera performance can give Apple some cold sweats.
Of course, Apple is all set with its iPhone 6S which was named as one of the Apple's best ever device holding the mark 'S'. But it's not like Samsung can't scatter the market until Apple come up with its iPhone 7 or 7S.
We at Virtuous Reviews LLP have tested everything ranging from camera performance to voice quality, to arrive at the result – who wins the battle. Our testing process is not only based on the technical expertise but also rely on the internal and external data sources that supervise every aspect.
So take a look at all the factors and decide, which phone would be best for you, iPhone 6S or Samsung Galaxy S7.
Samsung Galaxy S7 VS iPhone 6S
Design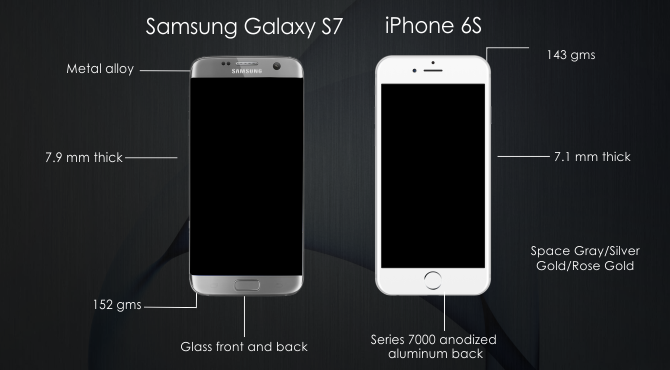 When it comes to design, S7 can't completely beat 6S, while the design of 6S is not so different from its previous version. Alongside, the Apple's 7000 aluminum series is much hard than a glass.
Display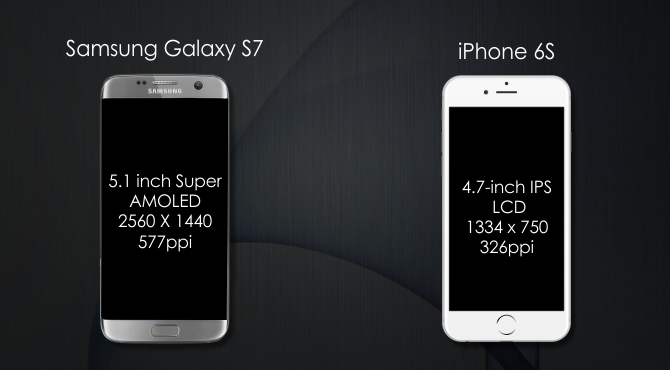 Galaxy S7 display screen shows a deeper black touch which is all due to its Super AMOLED tech, but Apple's iPhone 6S deploys a 3D Touch tech that enables the phone to recognize fluctuating pressure on the screen.
Performance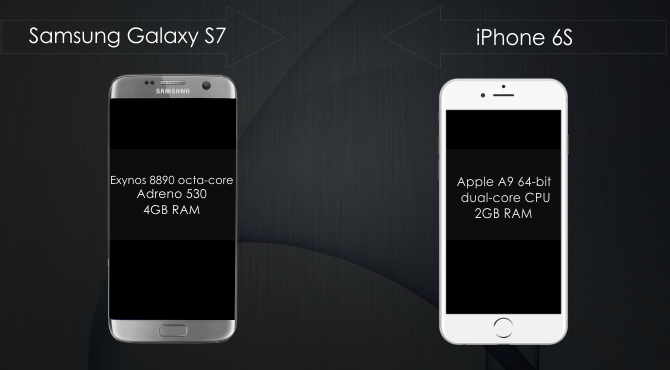 The appointed multi-core processing unit and 4GB RAM of Galaxy S7 has set a new benchmark in the performance area that signifies a clear lead for this Samsung's phone.
Camera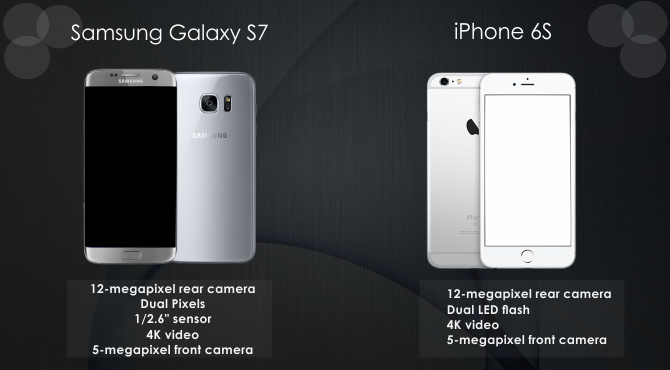 The camera performance of iPhone 6S stands as best in the business for usual snaps. But considering all the features, Galaxy S7 arrives as a better tool for photographs, especially with its tweakable Pro mode.
Storage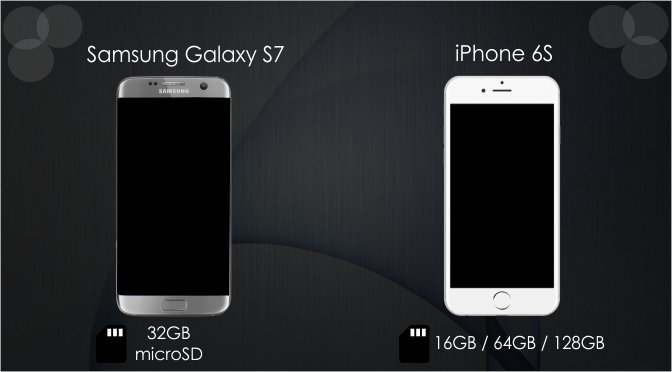 Offering an additional feature in the form of microSD card can reflect as a good move. But every time you need to move the data to microSD card, in order to make space in your phone, indicating about the limited usage of Galaxy S7.
Pricing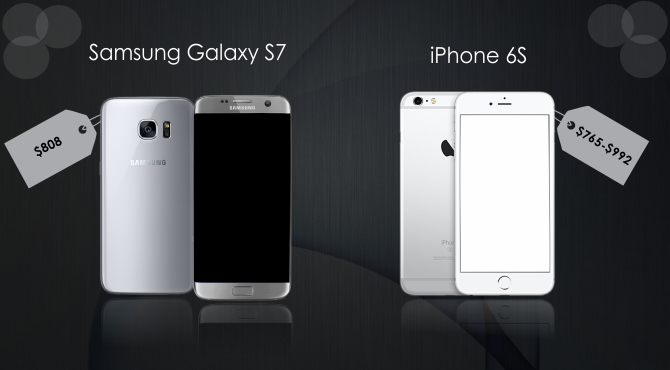 At first glance, it seems that iPhone 6S costs less than the Galaxy S7, which is not at all expected. But in Apple, prices differs on the basis of storage space and latest Galaxy S7 comes at $808.
The Verdict
After considering all the characteristics, we can say that Samsung Galaxy S7 is an out-and-out beast for every aspect, whether its design, camera or performance, but Apple' iPhone 6S has already acquired the place of flagship smartphone in its half journey.
Ratings And Reviews For Best Products And Services - Virtuous Reviews LLP
Leave a Reply