Top 10 Cars of the Year 2016
---

The best car is an utmost desire of any car freak. All these car freaks define their best cars in their own language. But their buying decision certainly considers the price and of course the appeal.
According to Virtuous Reviews LLP, the best car should satisfy the owner in every manner whether its safety, performance or the façade. Certainly, there are numerous cars available out there from which you can choose. But when it comes to naming the best or top cars then people get confuse with the names. So here we are, providing top 10 names of best cars for the year 2016. Thus, take a look and decide which one would you like to drive?
Subcompact Car – Honda Fit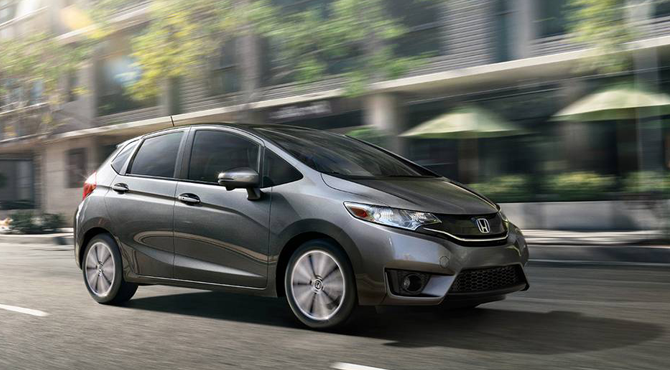 If you are planning to buy your first car, then Honda Fit has come up to be the perfect fit for your family. Its inexpensive 33 mpg of fuel economy and its agile handling never make you compromise on your driving style. Inside, it shows an outstanding persona featuring enough space and magnificent equipment. Popular for its rough ride, Honda Fit satisfies the customers at its extent.
Compact Car – Subaru Impreza
Don't go on its compact appeal, the new Subaru Impreza comprises the potential of surprising you with its comfort and interior appeal. The capacious window glass, impeccable interior space, equipment made with advanced technology and its intuitive controls makes it a perfect ride for those, who really enjoys the drive. Moreover, its superior all-wheel-drive traction makes it a smart and practical car.
Mid-Sized Car – Toyota Camry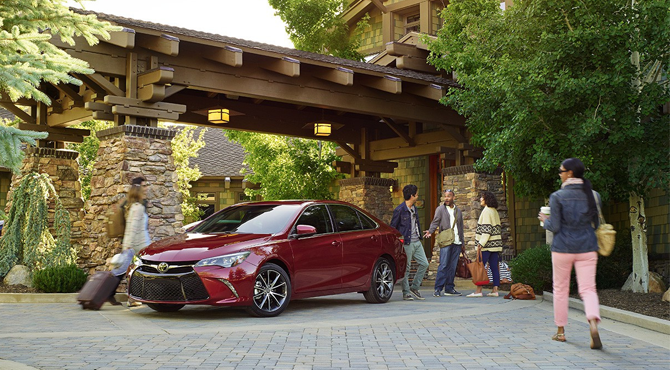 The new Toyota Camry stands for impressive exteriors, instinctual controls, spacious interiors, and beyond the basics. Its serene cabin, powerful engine variants, and extremely comfortable ride features its capable and pleasant form. The hybrid variant of Toyota Camry is known for delivering exceptional fuel economy while holds the name of a reasonably affordable car. Its extraordinary reliability blended with interesting crash-results make it a truly exciting experience for car lovers.
Compact SUV – Subaru Forester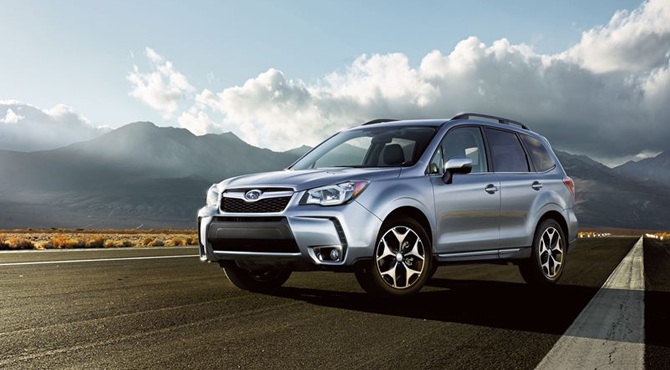 And this time, Subaru Forester marks its name as the best compact SUV. The comfortable ride, roomy interior, nimble handling and exciting performance makes it a good enough to be with this name. Besides that, its safety guard systems such as forward collision warning and automatic braking system make you feel like that you are driving in a safe cocoon.
Luxury SUV – Lexus RX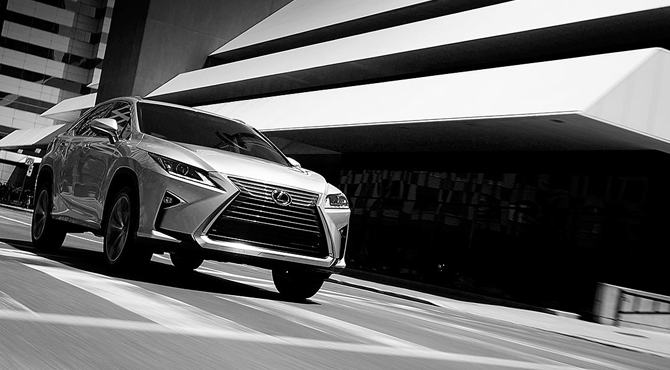 The subdivision of Toyota, Lexus stepped into the field of producing luxury SUV 20 years ago, and its still showing its dominating nature. Featuring its extroverted design player, the new "Predator" grille of Lexus RX has provided a new edge to its understated part. While sitting inside this luxury drive, The car enables you to feel the quietness and comfort of its cabin, while its smooth ride and effortless power delivery completes your ride with exceptionality.
Sports Car – Mazda MX-5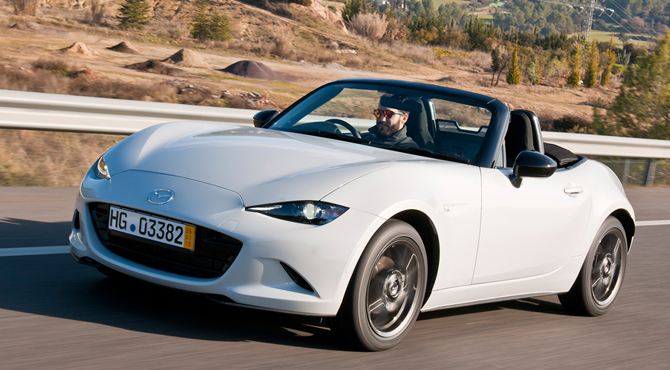 No other car can show such advancement as the pint-sized Mazda MX-5 does. This high-powered, breathtaking car, features the amalgam of precise handling, super cool powertrain, and competitive performance figures. The enviable 34 mpg to give the feeling for the full-fledged racing car, MX-5 comes integrated with a range of impeccable aspects such as easy-to-stow soft top, firm suspension, advanced cabin and zoomy engine.
Sedan – Chevrolet Impala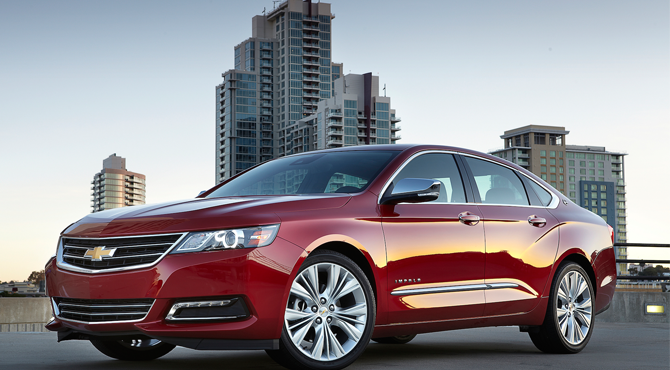 Seeing the latest version of Chevrolet Impala, then you will definitely understand how American auto manufacturer uses their unimpeachable strategy and make an outstanding drive. Comfortable and dynamic, the new Impala features a perfect combination of an easy ride with lissome handling. Beating some of the luxury sedans in their own game, this Chevrolet car has completed its persona with refreshingly made intuitive controls, without reinstating its complicated interfaces. Trust us, its amazingly outstanding.
Mid-sized SUV – Kia Sorento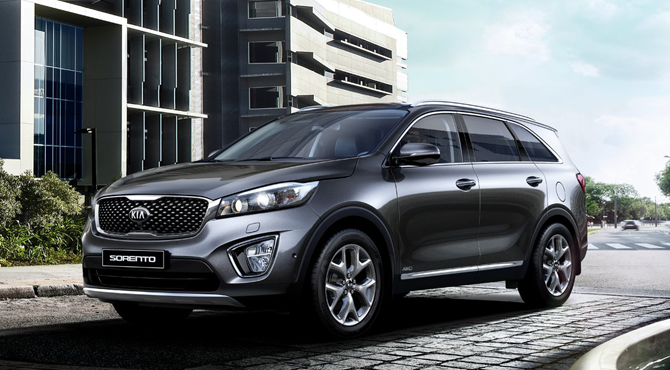 Featured like a great SUV without even hiding its plain sight. Unlike standard crossovers, the new Kia Sorento proposes a class-above elegance at ordinary prices. The city-friendly ride along with massive space inside the cabin makes Sorento a perfect companion for those who is very fond of long drives. Powerful V6 engine, smooth suspension and the confident drive make you have the entire control in your hands and enjoy the drive.
Minivan – Toyota Sienna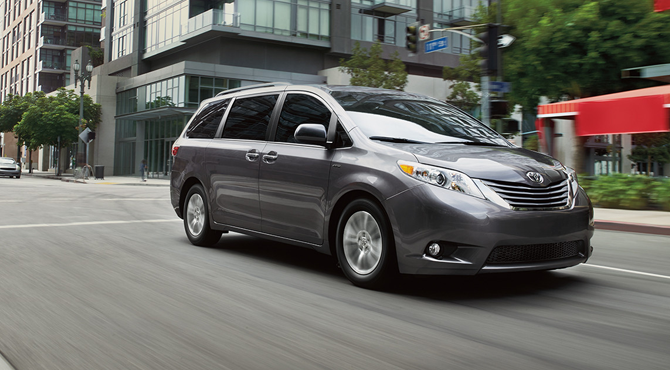 People who are fond of cars, don't dream of minivans or they don't expect much. But in terms of Toyota Sienna, the expectations will reach beyond the breaking point. This minivan comes appointed with all of the contemporary aspects that any driver or family want. Its multifunctional and roomy interior space with impressive seating capacity and the energetic engines changes the complete definition of minivans.
Pickup – Ford F-150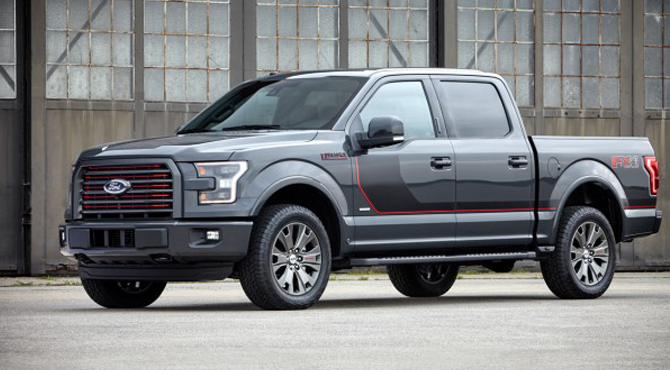 A big truck with the macho appeal but weigh less. The British brand, Ford understands what the pickup drivers will look for in a mid-sized pickup vehicle and new F-150 comes with all those features. The powerful V6 engine adds life to this truck while its spacious and quiet interior space make you cherish each and every turn of your ride. Apart from this, it has got advanced infotainment system with touch setup and its superb reliability serve as a solid workhorse for the passengers.
If you have any other car in mind, then leave in the comment section below!
Ratings And Reviews For Best Products And Services - Virtuous Reviews LLP
Leave a Reply