Westin Pushkar Wedding: Cost, Packages, and other factors
---
Rajasthan is the most prominent choice of individuals for destination weddings. With prominent locations including Udaipur, Jaipur, Jodhpur, Jaisalmer, and Pushkar. You can find luxurious 5-star properties at such destinations delivering unforgettable wedding experiences. Among such destinations and properties, a preferred option is Westin Pushkar Wedding.
Westin Pushkar Resorts located in the heart of Pushkar, Rajasthan is a five-star property that can help you get your dream of a royal wedding fulfilled. Westin Pushkar Resorts and Spa has been developed keeping in mind every modern-age need and requirement. Equipped with both wedding events and business event space, Westin Pushkar is a one-stop destination for all kinds of events. You can plan your dream royal Westin Pushkar Wedding with a budget of approximately 1 crore.
Westin Pushkar is among the premium properties owned by the Marriot Hotels, which has globally been recognized for its quality and ultimate guest experience. Hence, if you are looking to host a memorable wedding event, then Westin Pushkar must be considered.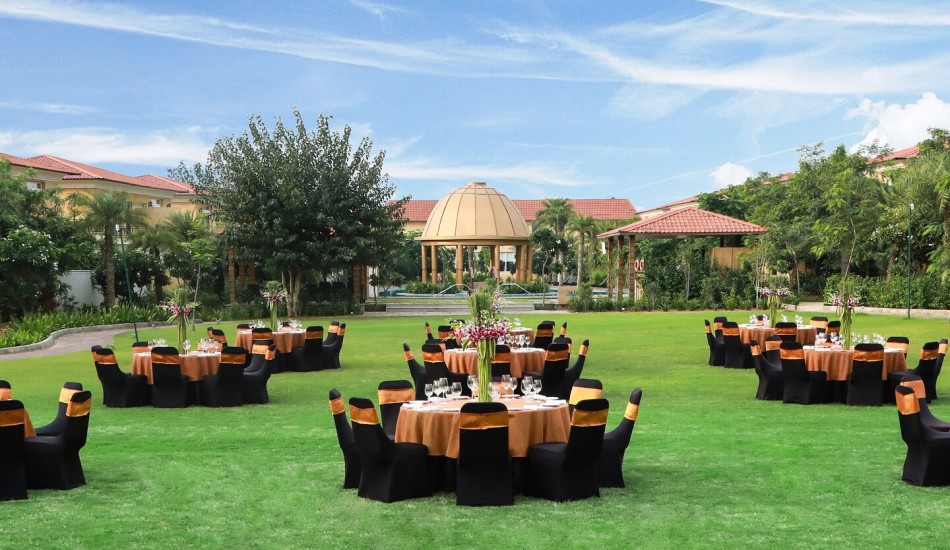 Capacity at Westin Pushkar
Before selecting a perfect wedding venue or destination, you must consider your guest list and the capacity of the wedding venue. Westin Pushkar has multiple venues having different capacities and sizes. The smallest Venue can accommodate about 200 guests, whereas the largest one can accommodate up to 1500 guests.
These are not the only options, but there are many more suitable venues in between these two. Hence, it is the best option whether you are planning for a cosy Westin Pushkar Wedding only with your family members, or a big fat Indian wedding.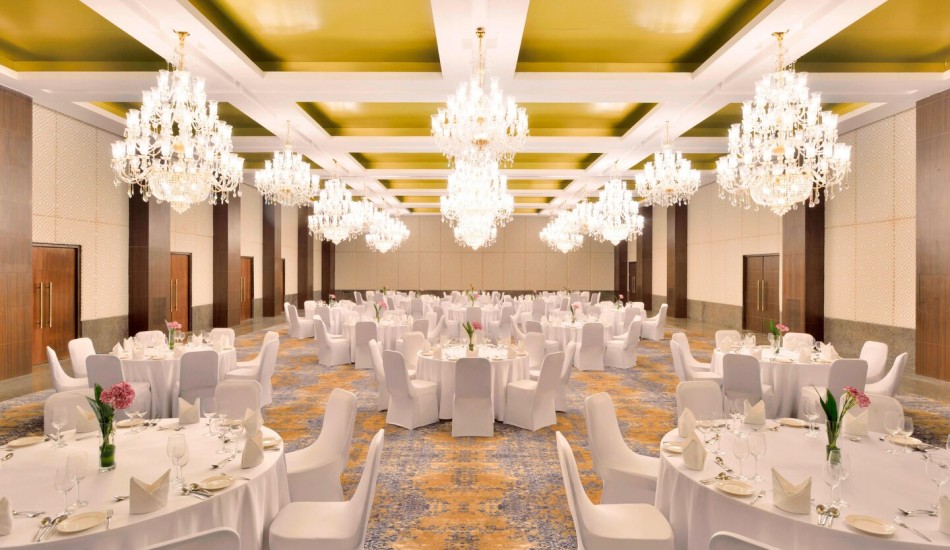 Services Available at Westin Pushkar
Westin Pushkar Resorts has been delivering services since 2016, and its focus on guest experience has been a key success factor. Planning your Westin Pushkar Wedding can offer you great amenities. Such include:
Proper Parking facilities for your guests
24-hour Room Service
On-Demand Services
Spa and Fitness Centers
Multi-cuisine restaurant and bar
Transportation and cab services
Apart from the guest services, some amenities can be of great use for the Westin Pushkar Wedding. Such includes the poolside lawn, in-house decorators, and experienced catering services. Further partnering with a leading or reliable event planner can help you to utilize the best of these available resources.
Venue and Accommodation at Westing Pushkar Wedding Cost
The venue has 98 luxurious rooms with best-in-class facilities required for a comfortable stay. Along with such it has 7 event venues, with the biggest one accommodating about 1200-1500 guests. Not only the biggest one but also Westin Pushkar has a smaller venue with a guest capacity of around 200-300 guests. The property has both lawns as well as covered banquets that can accommodate your guests.
So depending on your guest list and preference, you can plan your venue selection and accordingly, the event cost may vary. However, estimate the cost of a Westin Pushkar's Wedding can reach about 1 crore for two nights and can even cross depending on your needs.
Other associated benefits
Westin Pushkar Wedding can deliver a great experience, but along with such the city of Pushkar is also worth visiting. Pushkar is majorly famous for the Bhramha temple and the camel fair. Also, the cultural beauty and heritage front of Pushkar offer a great attraction. Hence, hosting the Westin Pushkar Wedding can also offer a great holiday experience for your guests. If you are planning for your wedding in winter (between October to March), then the weather can also add charm to your wedding.
While planning for your wedding event, the cost should be a barrier. You must plan on your spending capacity and should adopt a balanced approach. It is important to effectively plan on every element i.e., decorations, catering, and other facilities that can make your wedding memorable. It is recommended that you interact with an experienced event planner while planning for your wedding event. They can help you better understand the associated costs and plan your dream wedding as per your preferences and requirements.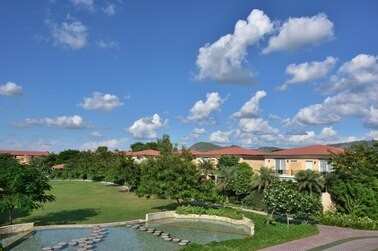 Final Words
Westin Pushkar Wedding can be the best option for your dreamy wedding affair. The luxurious service and venue management can deliver an unforgettable experience for you and your guests. If you want to know more about hosting Westin Pushkar's Wedding, you can connect with us at leading event planners.
Virtuous Reviews can help you find leading event planners in your region. So be assured and plan your dream wedding to its perfection. Want to know more? Connect with the event planners today.
Leave a Reply