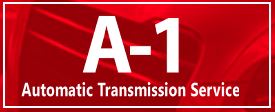 A-1 Automatic Transmission Service
Auto Repairing
914 Huntington Ave, Boston, MA 02115
Claim Listing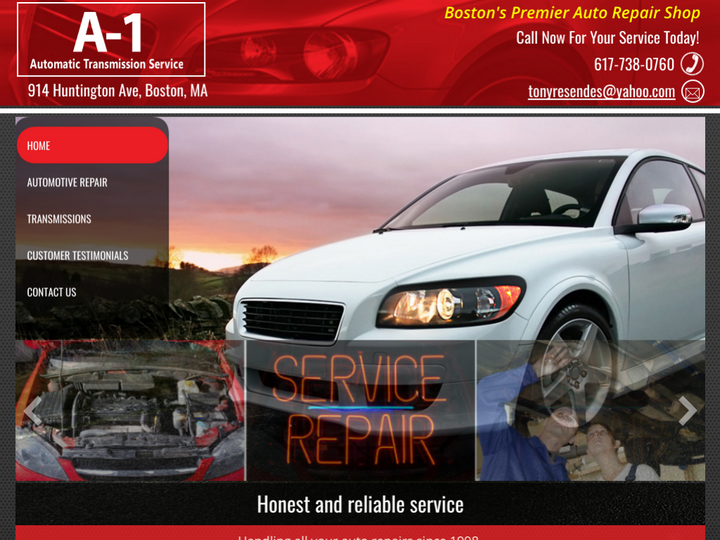 Company Description
Whether you just purchased your vehicle or have had it for many years, you understand the importance of keeping your vehicle running properly. Invest in your vehicle to help save you on costly repairs in the future. Work with our ASE certified technicians to help enhance the performance of your vehicle.
Review & Rating

A GREAT JOB. NEVERBETTER

They will try to rip you off. Don't use this service.

A review for a mechanic is that last thing I thought I'd be writing, but I'm so overflowing with gratitude that I couldn't help it. I have an Acura 2001 TL that broke down on Storrow Drive on a Sunday. My car had had some difficulties starting up that freezing cold morning, yet it somehow made the 20 minute drive to the downtown area and didn't completely fail me until my drive back home from downtown. Luckily, with a couple rests in the shoulders, I was just barely able to make it to the Bernardi Acura of Boston dealership, a complete mess with my hazard lights flashing. I decided to have diagnostics run at Bernardi, but once the report was sent to me, my heart completely sunk. The dealership basically diagnosed my car with all systems failure and estimated repair costs totaling nearly $10k. As if that didn't hurt enough, they added insult to injury by including one item on my bill that just sent me over the top: "Bernardi Acura of Boston provided a complimentary wash and vacuum! Bernardi for now, Bernardi for life! $0.00" Bernardi my butt. It's like they weren't even trying to take this seriously. When I spoke to Bernardi about my diagnosis, they basically told me that my car was junk and that I might as well trade it in for a new car. Sure, to them it may just be better business, but it's actually more akin to lazy dishonest con artistry that strips any inkling of credibility they might have had in my eyes. Thank goodness I got a second opinion from Tony at A1 Automatic Transmissions, though! I figured my major issue was my transmission, so I had my car towed there and got it looked at the next day. Tony has to be one of those rare, breath-of-fresh-air car folks who exudes genuine honesty and integrity. My car only had about 120,000 miles on it, and I expected at least another 4 years out of it...while the dealership quite flippantly told me to trash it or donate it, Tony gave me his honest opinion and advocated more for the quality of the brand than even its own dealership. Tony even went through the list of problems on my diagnostics report and checked everything the dealership had said was wrong. He assured me that everything, save the transmission problem, was a gross exaggeration and that fixing the transmission would be enough to get my car up and running well again. I obviously didn't know much about cars, but he was very patient in going through the diagnostic problem list and explaining everything clearly to me, which made a world of difference. I had called a good number of other mechanics in the area, but only a few even work on transmissions, and you're unlikely to find a place that will fix it for $2k with a one year/12,000 mile warranty on parts and labor like what's guaranteed at A1 Automatic Transmissions. Some of the dealerships in the area will even send cars here to be fixed before they hike up the price to match the repair cost they'll provide to you as a quote. After the longest week and a half ever of ridiculously long commutes to work, I ran back to my baby, and he's been driving significantly more smoothly than he had been for the past 7 years since I've had him. It feels like I'm driving a totally new car, and I couldn't be more delighted! ** taken straight from yelp.

MY TRUCKS FELT SAFE AS LONG AS I KNOW TONY WORKED ON THEM

The best place around for a transmission repair highly recommend !! Did a great job in my truck and very fear price!

While I was driving up from my RI home, my Oldsmobile van had transmission trouble on the Southeast Expressway into Boston. I managed to get it to A-1 Transmission at 914 Huntington Avenue and asked Tony to check it out. I had to leave the van with him for a few days. Mr. Resendes was thorough and honest. He gave me a written list of things he found wrong and said that although he would love the business, he could not recommend that we put the money into fixing the transmission because of the undercarriage rust and other problems he found. He could have taken advantage of my ignorance of cars and he could have charged me a lot for his investigation. He did neither and instead of recommending that I have him fix the van's transmission, he gave me sound advice when I asked him what he thought I should do. I am very grateful and am glad to post here that he treated me in a trustworthy manner. I certainly will use his services if I ever need mechanical help when I am in Boston and from what I know of Tony Resendes, I recommend him as an honest person.

The owner of this shop is a gentleman. He saved me an enormous amount of money. He was kind, efficient, and generous. I would recommend this to all my friends and all the interwebs. Your search for a transmission specialist has just ended.

I had recently bought a used car, and to my surprise, one month in my reverse gear goes out. It was a 1999 Ford Explorer with 126,000 miles. I called around to a few places to get some quick estimates (high-low based on what it could be). Tony from A-1 said he could get me and and gave me a very reasonable price. I brought it in, mostly because he was right around the corner from where I lived. I am completely happy that I stumbled upon this shop. Tony was very thorough in explaining what was wrong with the transmission and reverse in particular. Parts and labor came out to a little above what he quoted me, but he stayed true and only charged me the price as it was quoted. Long story short, this guy was a pleasure to work with. and now it's been close to 4 years and 45,000 miles. I drove this vehicle absolutely packed with all my possessions across the country and have not had a single slip or any problems. What more could I ask for?

I had a very good experience with A-1 Transmission recently. The transmission on my 2004 Honda Odyssey was malfunctioning and the Honda shop quoted me $3,400 for a replacement with a reconditioned older transmission. Tony at A-1 said he would rebuild my transmission for $1,900 and give me a one year warrantee on the job. He came through and my car is running perfectly. Plus he is a good guy. You can't beat that! I highly recommend!

Opening Hours
Mon

Closed

Tue

5:00 pm - 9:00 pm

Wed

Closed

Thu

5:00 pm - 9:00 pm

Fri

Closed

Sat

Closed

Sun

Closed
Authorize your self with either of these to view contact details, your information will not be shared to any one
Newsletter Subscription for Virtuous Reviews LLP
One more step and you will be subscribed to our newsletters
We have sent you a verification mail on your email id, please verify it.