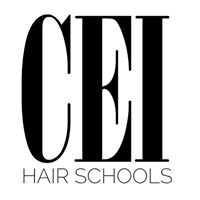 CEI Hair Schools
School
88 Peachtree Street SW, Atlanta GA 30303
Claim Listing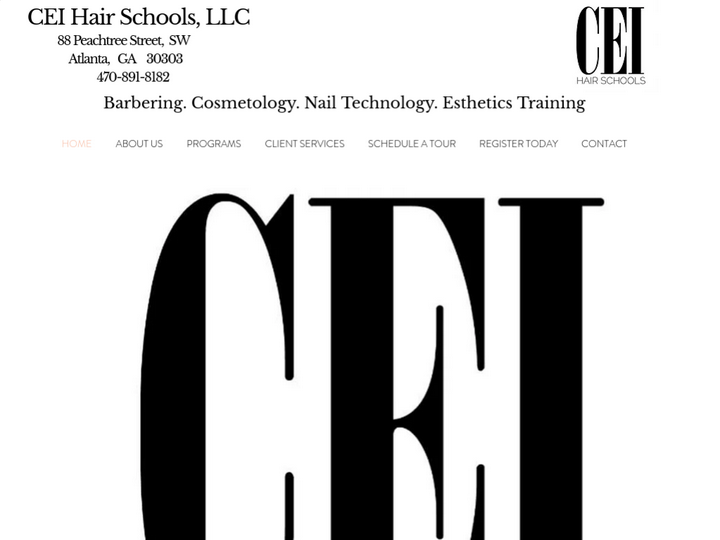 Company Description
CEI offers the most affordable options in the Atlanta area. We pride ourselves in graduating debt free professionals.
Review & Rating

I have bern here Several times. Wash n Press, Sew-in, Trim. These are Students and as a whole they do Excellent work! Much better than any of the other schools within a 35 mile radius

I'm a educator @ceihairschool my boss CEI is the Best and Our school is the Best in ATLANTA

Blessed to do what I love and empower young people with debt free education! Sometimes it's tuff the slander,the crazy schedules, difficult times we live in but nothing compares to the satisfaction of seeing them licensed!

If I could give this place zero stars I would. The "Instructor" Ms. Dee is very unprofessional as an instructor and she puts her hands on students if they don't do things that's up to her speed. DO NOT ATTEND this "school."

I had a terrible experience here on Tuesday Jan. 23, 2018. I waited my turn for over 30minutes and never once complained about it. I was then told to go to a certain chair where the young man was pleasantly waiting and started with my haircut. I explained how I wanted haircut and he began. Granted this is a school, I have had pleasant experiences before. Before I was actually done getting my haircut the instructor came up from behind and told me that it was about time I got up and that others were waiting. I was appalled he told me that I had a time limit and that's the way it was. I addressed the manager and was not satisfied and the issue wasn't addressed. As a business owner you want to keep my business you should try and satisfy your customers. Crazy place.

Would of been a better experience if I didn't get kicked out for my "attitude & attendance" according to Deedria. I missed about 4 days of school, I made sure to talk with her and let her know about everything when I didn't want her to know personal business. According to her, 4 days was 70% of my attendance... I was talking with a student about how I wish my school hours & the new job I had just got, after being unemployed for about 2 months, could both work together. Deedria decided to talk to me about it because she "heard" what I was saying, she decided to tell me that she doesn't think I am happy and will send me somewhere else, also got banned from the school, lol don't know how when I wasn't turning up. It's been about a year now, still haven't received the rest of my documents she said she had for me and also my hours I completed plus all of the extra credit she was supposed to give, I don't know if the extra credit really matter..first time student here. But I have reached out to her mutiple times about my documents and she continuously gives excuses. I wouldn't really recommend this school for anyone...well maybe for the people that really got there money together since Deedria would have pop ups going on to where you have to buy this and that. I'll never forget the time she tried to force all the student's and teachers to buy a her CEI $20 shirts for whoever was attending the event after graduation for the lately students last year, that was ridiculous. It got even more ridiculous after she told me I had to pay for a shirt AFTER just telling us all that whoever is going to be a model, host, etc in the event will not have to pay for the shirts. I remember 2 weeks before school started, I asked her about the kit that was supposed to come with my $300 scholarship deal, and she told me that I should be fine if I have the basics. On the first day of school, she gave all of the students a kit list that we had to go buy, just wish I got a heads up 2 weeks before when I asked and also thought it was supposed to come with my scholarship deal...... Well my mother was right about going to a uncredited school, kind of get what you ask for, especially if you cant back it up, like with money, what I didn't really have.

As a recent graduate this school was a true blessing. I was able to complete 1500 hours of service in 9 months. All the instructors are very knowledgeable and have tons of experience. They teach entrepreneurship as well as technique and have become mentors to me. Miss Dee does a lot to help her students succeed and knows her stuff. Mr. L.J and Mr. Sutton are two of the best with teaching technique and theory and I can't forget the all-knowing Mr. Chaz. Thanks CEI family.

Very good school my son is finishing up and they did so much for him in teaching and also being a real friend also caring he never thought he will finish but he did thanks a lot to the owner and the teachers great job 😀😀😀😀😀♥️♥️♥️♥️

I go there all the time. College students gets 2 bucks off but I always tip because they're pretty talented for a bunch of students. Only thing I wish they had was a display of the times they close the shops for class so I can get in there before then. I've missed a few cuts because of it but I'm not upset.

I have went here as a client. But I decided to go as a student. Let me say this for this school. The owner is a wonderful lady. I dont really even know her but when I have interacted with her. She was sincere. Yes she is busy but she has a business to run. These people are learning so you expect some people to not know certain things. It's a school people. So be kind with your reviews. This place is a great thing for the community. We as blacks have so little we own and this is an amazing atmosphere. I start school on the 30th of July. I'm so excited and honored to be attending this school. It's a dream of mines and I'll be debt free when I do start. Cant beat that and she has an amazing instructors. This my honest review. As a person who has been there and experienced these things myself. Bless this school and the effort the owner is making to better us and up lift our proud people. Nicole McCoy

Point blank period. The young lady messed my hair up. I asked to have my hair dyed, ends cut and soft finger waves for my style. When the young lady figured out that she ain't know what she was doing I was passed to another stylist who also didn't know what she was doing. So finally 3 hours later due to a rewash another young lady skinny dark skinned with glasses ended up pulling it off with the moose and I loved it. Let me let it be known I have natural hair.. Gotta do better

Opening Hours
Mon

Closed

Tue

5:00 pm - 9:00 pm

Wed

Closed

Thu

5:00 pm - 9:00 pm

Fri

Closed

Sat

Closed

Sun

Closed
Authorize your self with either of these to view contact details, your information will not be shared to any one
Newsletter Subscription for Virtuous Reviews LLP
One more step and you will be subscribed to our newsletters
We have sent you a verification mail on your email id, please verify it.