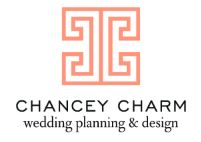 Chancey Charm Weddings
Decorators
2897 North Druid Hills Road #150, Atlanta, GA 30329‎
Claim Listing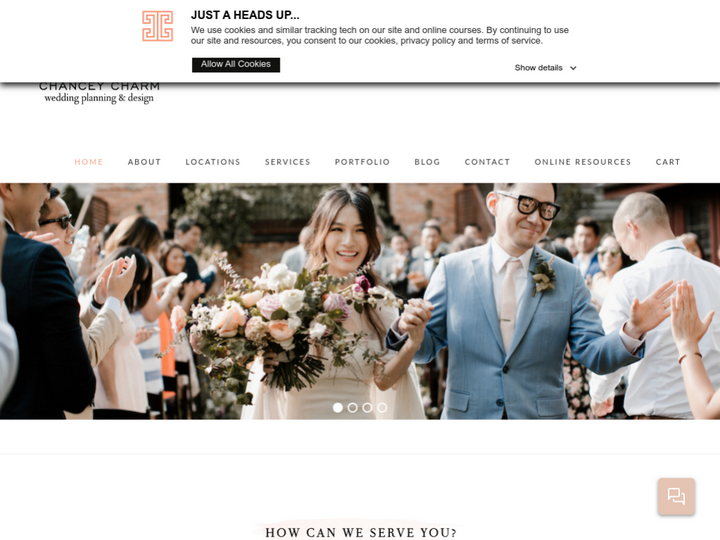 Company Description
With over 150 published weddings and editorials under our brand, we love serving clients with custom design boards and inspirational sketches. Chancey Charm planners work from offices in more than 13 cities, meticulously designing feminine, sophisticated weddings.
Review & Rating

Two years ago Chancey Charm helped pull of our wedding in Atlanta! Our guests thought that they were attending our engagement party but in reality it was a wedding and reception! We had a short timeline and I told them what I liked, a color scheme I liked, and my favorite flowers. Marilisa, Sarah took care of the rest. I had no idea what our ceremony/reception would look like and it was so beautiful, elegant, and well planned. Our wedding more beautiful than anything I dreamed and hoped for.

I hired Sofia Ocampo as the day-of coordinator at my wedding. From the final planning stages through to my wedding day, she really thought of every detail and helped to make sure everything went as smoothly as possible. She handled the inevitable stress of a bride in the weeks and days leading up to the wedding as well as the demands of family and vendors with such grace and ease. Even down to the tone of her voice, she seamlessly took care of all of the details on my big day, so all I had to worry about was having fun. All of my vendors also commented on how great Sofia is to work with – she really understands how to bring together the various elements of the wedding to make sure that everyone has what they need. I couldn't recommend Sofia any more highly…with her, you will always be in great hands.

There are not enough adjectives to describe how wonderful Brie Owens was as my daughter's wedding planner. Even though we are self-proclaimed "planners", working full time makes it difficult to find time to make all the vendor/venue decisions and enjoy the process at the same time. Brie made the whole experience easy and fun, and her calm manner was contagious and reassuring. From the very beginning of the planning process, she really got to know Jess and Cory and their preferences, and then proceeded to line up three choices for every vendor (catering, photography, floral design, DJ, etc.) so that it was never overwhelming. And when the wedding got really close and all the smaller details came into view, Brie kicked it into high gear and we truly felt that not one detail was missed. She even pulled off a miracle one day before the wedding for which we will be eternally grateful. We absolutely loved working with Brie, and now although we miss talking to her regularly, she is a treasured friend. Don't delay in reaching out to her to make your or your daughter's wedding spectacular in every way - one of the best decisions we ever made!!! <3

I can't even begin to say how incredibly grateful I am for you, Sofia. I seriously could not have done my wedding without you! The morning of our wedding I felt so relaxed because I knew you would be able to handle everything and you did! I realized as everything was happening how my wedding was probably more challenging than others because of how big the property was and the crazy amount of vendors we had. The day was perfect – as soon as I woke up and saw how beautiful the weather was, I knew the day would be perfect because I had you taking care of the rest! Everything went beautifully – thank you, thank you! My family kept saying how wonderful you were all day yesterday (the day after the wedding)– we were all so impressed with your ability to handle so many demands and staying so calm throughout it all. You are the best! Thank you so much again for everything! We will be forever grateful for you! And please don't be a stranger – I will miss our planning meetings.

My husband and I worked with Brie Owens of Chancey Charm in Atlanta. Where do I begin? It was love at first sight when we met. We have never met someone so patient, kind and supportive. She made a scary and stressful process fun and easy. Just thinking about the magic that she pulled off for our wedding day makes me cry all over again. I shared my vision and she brought it to life. Brie gave me my fairy tale wedding. I didn't have to lift a finger along the way. Brie is knowledgeable, organized and always one step ahead. There wouldn't have been a wedding without her. I can't stress enough how INCREDIBLE Brie is. She is priceless. Brie was my rock, my person and support system. She became more than just my planner - she became a good friend. I love her to bits.

Chancey Charm is a fabulous wedding planning company! Our Planner was Shelley Legg - the wedding was beautiful and spectacular wedding ! Our daughter's creativity combined with Shelley's keen eye, flair for the beautiful yet understated and her uncanny ability to work with the vendors was wonderful! I would highly recommend Chancey Charm and Shelley!

I had the absolute pleasure of working with Anna Panu on my wedding day! I just can't say enough about her and how much attention she gives to her brides. I felt confident that she would not let anything get in the way if it being a wonderful day for both my husband and myself. It is such a personal thing to help someone with their wedding and she was sensitive to all of the emotions and feelings that went along with my day. I will tell anyone who is searching for someone to make their day the best to go to Chancey Charms and find Anna! I am just so grateful for all she did for us!

I had the pleasure of working with Shelley from Chancey Charm this past August on a wedding. Her kindness and attention to detail are such a breath of fresh air and so wonderful, making every moment leading up to the wedding day stress-free. Shelley was fast with communicating and always one step ahead throughout the months leading to the wedding day. Shelley, on the day of, along with her team were kind (something so important!!), passionate, and incredibly organized. There was never a moment that they weren't in sync. You won't go wrong by working with Shelley!

My husband and I had the privilege of having Brie Owens as our wedding planner!! I have no clue where to begin!! I really thought I was an organizer and planner but Brie had nothing on me!! She really made our last month of planning and organizing stress free and can really say the day of our wedding, knew everything was going to be perfect. Brie bent over backwards to ensure we had the perfect day! She even made her own vehicle our "get away" car and dropped us off at our cabin! What planner would do that?? That would be Brie. I can go on and on but all can really say is you will not regret going with Brie to make your day the absolute perfect day.

I'm so grateful to have had Anna Panu as my planner with Chancey Charm. I was the first child in my family to get married. My parents and I were lost when it was time to start planning. Thank goodness we found Anna. I feel unbelievably lucky that I had her guidance from day one. She was beyond helpful throughout my entire wedding planning process. She took so much of the stress off my shoulders and made prepping for my big day fun. Anna introduced us to the best vendors, gave us great advice, coordinated absolutely everything, and kept me on track with my planning timeline and most importantly my BUDGET! She truly helped all my wedding dreams come to life. Our day turned out more incredible than I could have ever imagined thanks to her. She was not only a wonderful planner but a friend to me as well. I highly recommend her and Chancey Charm!

My husband and I hired Anna as our month-of planner/coordinator. I would absolutely recommend her and the rest of the ladies at Chancey Charm to all of my friends. Early in the wedding planning process, we decided that "Stress-Free" would be the theme of our wedding day, and we could not have pulled that theme off without Anna's help. My husband was nervous about spending the money on a wedding planner, as he didn't think it would be worth the money. However, as the wedding week arrived and family started coming into town and vendors started asking last minute questions which Anna was able to quickly and accurately answer, he looked at me and said "I'm really glad we hired her." Anna took care of organizing all of our contracts, ensuring that we were getting what we were paying for and that vendors were coordinated with the wedding day run of show. Anna created customized timelines for the wedding party as well as for friends who were helping with the wedding. She set up all of the little extra things we brought to the wedding - like our guestbook and cake topper. She came through with things we didn't think to bring like pens to sign the guestbook and a blanket for my aging grandfather who couldn't stand the A/C in the venue. When it comes to the value of having Anna as our planner, I think I can best sum it up as: "I didn't have to think on my wedding day". I didn't have to wonder if things would get set up, I didn't have to look at the clock, I didn't have to wonder where I needed to be. I knew Anna would make sure it was all done. I didn't even have to think about being thirsty during pictures because Anna was there with glasses of water for us.

Opening Hours
Mon

Closed

Tue

5:00 pm - 9:00 pm

Wed

Closed

Thu

5:00 pm - 9:00 pm

Fri

Closed

Sat

Closed

Sun

Closed
People Also View
Authorize your self with either of these to view contact details, your information will not be shared to any one
Newsletter Subscription for Virtuous Reviews LLP
One more step and you will be subscribed to our newsletters
We have sent you a verification mail on your email id, please verify it.