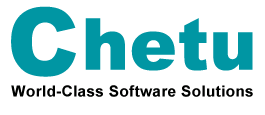 Chetu
Game Designers
10167 W Sunrise Blvd STE 200, Plantation, FL 33322, United States
Claim Listing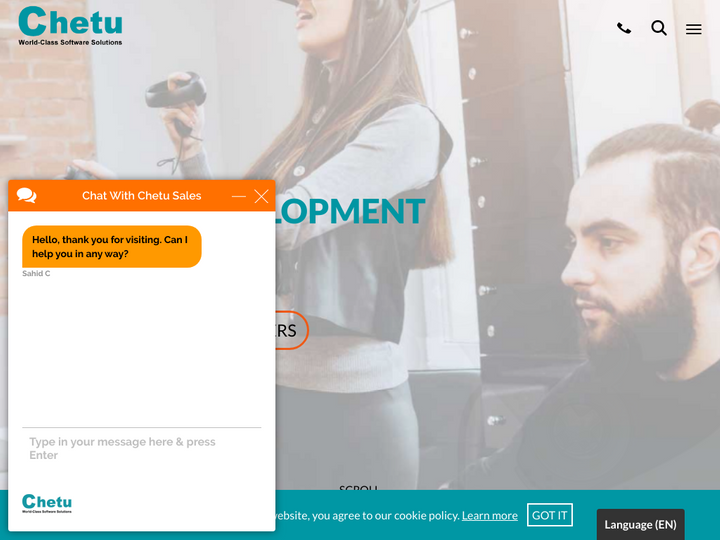 Company Description
Chetu is a US-based software development company that provides businesses worldwide with custom technology solutions and software services. As an application development company with over 1,500 skilled software developers, Chetu combines technological expertise, specific domain experience, and passion for excellence to deliver enterprise-grade solutions.
Review & Rating

Atal -- Stop treating people like trash it will catch up to you and soon your company will be shut down. I don't know if you are aware that people feel completely insignificant and fully disposable working for you. Don't you see the company is a revolving door of employees?. A company where all 'managers' are encouraged to be extremely condescending and combative, a defense mechanism used to conceal the CEO's inferiority complex. your HR alone is a total mess. You might as well have none. To anyone considering this job be aware The entire HR department is in India and is only there to enforce counterproductive policies, and convince new victims into joining Chetu's pyramid scheme of a company. Basically, I got tired of the poor treatment and condescending tone and emails that come directly from the CEO. Stop being so toxic and learn how to treat employees right or your company won't be around for long. change, and the overall air of dissatisfaction felt across every single department at Chetu. Don't waste your time on Chetu, they won't be around much longer.

I want to express my appreciation for the engineering team that is working on our on-going project. They are very professional and accommodating with any changes that we ask for, typically implemented immediately. I am very impressed with the amount of progress that was made in a relatively short amount of time. Also, the exchange of ideas during the weekly update has been very helpful. It has helped us monitor our progress on a daily basis. Lastly, I'd just like to thank the Chetu team, they've made the app already much better than what I had envisioned.

Chetu is doing EXCELLENT WORK for our company. They have always remained steady while we sorted through the complicated areas. We knew this project would be challenging from the start. It's so amazing how many of the features/ functions created by Chetu are truly ground breaking for our industry. This is uncharted territory no doubt about it. Fortunately we are all stubborn and willing to fight to figure it out together. I speak for all of us here, when I say that Chetu's commitment and hard work is paying off. Chetu is a great team to work with and they always deliver as true professionals.

We are extremely satisfied with the work produced by Chetu. The software we have created is already being labeled as the best system available by far when compared to our closest competitor, who has a full 5 year jump on us. It is both surprising and very satisfying to hear comments like this from companies who have been looking for a solution similar to this for years. We are certainly far from being done and still have a lot of hard work to go marketing the system but we would not have been able to come this far this soon without your help.

HORRIBLE, this company wont give us access to all of our Code. We paid them over $40,000 and they didn't give us a finished product or even access to what they had created. They are slow and milked us for every dollar. Then when you are done, you can't speak to anyone that can help. Shawn Green was our Sales Rep an Ashoke was our Project Manager. HOrrible company , do not use!

I wanted to take a few minutes to share some feedback about working with Chetu. It's been a very exciting journey so far, working with the Chetu team. There's been a few changes and I've had the opportunity to work with several Chetu members. They've all been the brain behind this whole development and thanks to them, we now have a platform that's very impressive. There's nothing that Chetu hasn't been able to do yet. They find a way to solve every problem and we're very thankful for having them onboard.

I needed to copy a software and make some changes to accommodate my business. I asked for an estimate, told them my budget was 40k and I needed it in 4 months. I was informed by Mr. Gregory Cave that I must put up a $4400 deposit to receive an estimate. I agreed. After a 3 week evaluation I was quoted 50k and a 12 month time frame. I was charged $4400 for the evaluation. I had no choice but to end the agreement because it was out of my budget. Basically I paid $4400 for an estimate. This is the most expensive estimate ever!! Mr. Cave declined to refund any of my deposit. Be careful doing business with these crooks. The definition of Chetu is BAD BUSINESS!!

We could not have done this without Chetu. We really appreciate the high standards and ethics the Chetu team members have shown throughout this project, which is a really good reflection on your company. It is difficult in today's world to find people who have a work ethic like this, so it has been a very refreshing change. Thanks also for all the cool suggestions your team has come up with on things we may not have ever considered if it were not for you. The new "whiteboard" feature is super cool as are all the cool viewing features you added for the images and videos.

Chetu has always come through for us. Again, I want to say BRAVO for doing such a good job and continuing to put up with us and our crazy ideas!!! I really enjoyed working with such knowledgeable team, which is not only implementing what is in my mind to make it true but also augmenting, improving and adding to the project. I felt during the creation of the project that I'm working among my family and I was really happy of the attitude and carefulness that were dominating our work. I enjoyed every minute I worked with Chetu.

Many thanks to the Chetu team members who spent many hours from their life to make my dream true in a perfect way. Many and special thanks for making my life easy, and understanding my thoughts and implementing it to actions but also improving it, really I appreciate your brilliance and carefulness. Many thanks to the QA team for their efforts to ensure the quality of the Project. Many thanks for the honesty, for all the efforts, ideas, support, understanding, guidance and advice. I hope to shake your hands in person but this is the new world that you are leading its development now. Thank you All. Till we work in more projects together.

Opening Hours
Mon

Closed

Tue

5:00 pm - 9:00 pm

Wed

Closed

Thu

5:00 pm - 9:00 pm

Fri

Closed

Sat

Closed

Sun

Closed
People Also View
Authorize your self with either of these to view contact details, your information will not be shared to any one
Newsletter Subscription for Virtuous Reviews LLP
One more step and you will be subscribed to our newsletters
We have sent you a verification mail on your email id, please verify it.