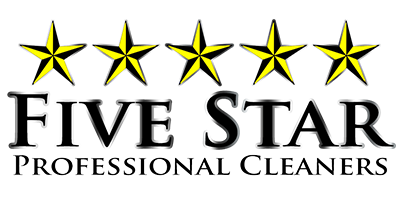 Five Star Professional Cleaners
#99 in USA
#57 in Atlanta
Bridal Wear Alterations
887 W. Peachtree Street NW, Atlanta, Georgia 30309
Claim Listing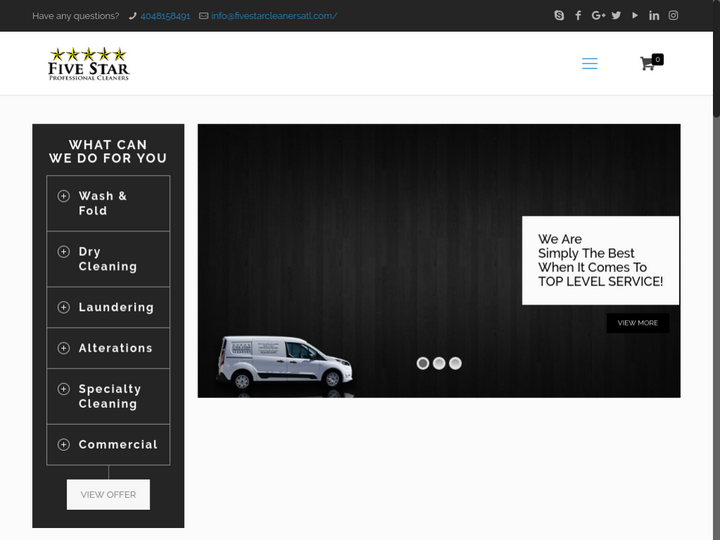 Company Description
At Five Star Professional Dry Cleaners we offer free pickup and delivery service. New customers receive a complimentary garment bag for their items and all weekly customers are billed on a monthly basis.
Review & Rating

I hate how they tag the articles of clothing. You know how new clothes have plastic tags that pierce the fabric? They do that, but four times per tag and include a safety clip for good measure. The quality isn't any better places I've been to. The price is above market and the seamstress only works 9 to 5 Monday - Friday, or the most inconvenient hours for anyone that works.

Great UPS Access point location

I got 3 pairs of pants tailored and tightened around the butt area and it was FANTASTIC. They fit so perfectly around my legs and waist now. Shes extremely talented. This is literally the first time I've written a google review so its serious. The lady was on time and had my pants back to me in 3 days. Also she repaired another pair of pants that were very badly ripped which most stores said they couldnt even do. I got all 4 pairs serviced for only 99 dollars. Every other store around this area will either not be as good/will be about 50 bucks for tailoring ONE pair of pants. Go here.

Had pants tapered and hemmed. Excellent work can't even tell it's altered. Awesome and friendly business owners.

I just watched someone loading a TON of laundry into a Five-Star Cleaners truck...they were picking up from EZ Ones Price Cleaners. LOL Talk about a middle man! If they are paying no than $2.29 to dry clean and no more than $1.79 to launder a garment, any more that they charge you they are RIPPING YOU OFF! They are making money on your ignorance! Take your clothes to EZ yourself. What a scam!

What can I say about this place. Got my clothes dry cleaned for about two months here, and they weren't particularly nice and definitely weren't detail oriented. Plus, there were only about thirty articles of clothing in their rack and they own the gold place next door... assumed there was some funny business going on. I finally switched to the real deal... Sig Samuels. About the fourth time I was at Sig, saw the owner of this place dropping off his customer's clothing there! Go figure. They don't even do their own cleaning.

Very professional, I was visiting from Chicago and they had my blouse ready the same day, stain removed. Wonderful establishment.

I had an awesome experience at Five Star for my last minute alteration. Danielle, the girl who took care of my dress was so kind and gave me frequent updates on the status of my dress. The alteration wasn't overpriced and came out perfect!

So I love this place and the prices. My friend was even able to get his clothes delivered to his work. The always do a great job and always friendly as can be! However the alterations need to be left up to the altersations person. I came in with my dress and had the lady working at the front desk help me out. (I called in advance to make an appointment with the alterations specialist she lady at the front desk said she would just pin it) once I tried it on the lady said oh you just need a push up bra you don't need any alterations. I tried on my dress and had to run to somewhere else the day before the wedding to get alterations, a push up bra didn't solver anything. I do not know if I will be going here for alterations ever again. I don't want to get stuck with someone who doesn't know what they are doing. But I will continue to go for the cleaners aspect they are great!

Real solid genuine guys. Went out there way for me and honestly didn't have to. Very patient & polite. Make me feel good about spending my money here. Straight up. Had a special motorcycle jacket with lots of inserts and special care instructions. Carlton took his time and made sure it would be done right! & Thanks a lot. I'm writing this review and haven't even gotten the jacket back!

Authorize your self with either of these to view contact details, your information will not be shared to any one
Newsletter Subscription for Virtuous Reviews LLP
One more step and you will be subscribed to our newsletters
We have sent you a verification mail on your email id, please verify it.