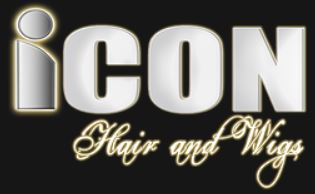 Icon Hair and Wigs
#74 in USA
#32 in Atlanta
Wig Dealers
481B Flat Shoals Avenue, Atlanta Ga 30316 USA
Claim Listing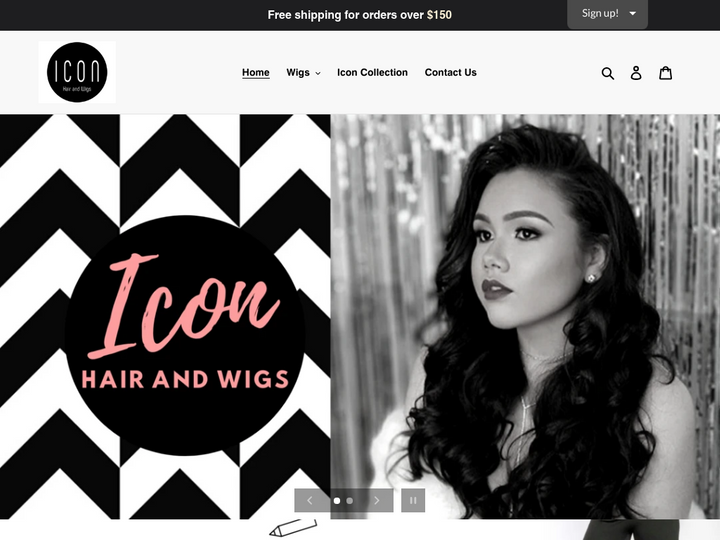 Company Description
Born and raised in the black hair capital, Detroit Michigan; Toni Neal displayed a passion for hair at a very young age. Toni watched her mother, a cosmetology teacher, and helped her grandmother, a salon owner, for close to a decade.
Review & Rating

This is such a cute wig store. I made an appointment with the front desk lady and she was a sweet heart, she stayed on the phone until I got there and then Toni met me at the door and ushered me to my seat. An hour and a half later, I had a brand new look with the BEST HAIR I've ever used. I suggest this cool hip spot to all my friends. Helpful tip- parking is free and there are alot of places to eat there.

Top Notch wigs the best in Atlanta if not the state Georgia

I love this place!!!!! 👌👍👍👌!!!!! The wigs that these guys make over there are amazing and so innovative their custom make them to your head custom fitted great customer service and I can't leave out the custom hair coloring on the hair wigs itself the units are fitted custom to your head and if that's not enough OMG can't live out the amazing colorist over there they also custom color your wig so it fit in with your lifestyle your vision of what you and your best self image can be they somehow capture a look just for that pacifically for that client at that moment in their chair and they make you feel that you are the only one that moment that matters at that moment and that's something special even if you don't wear wigs even if you say to yourself oh I would never wear a wig just letting you know these wigs ( are not your grandmother's wigs) looks if it is grow right out of your scalp they're very modern; clean; fresh ; and professional sexy mysterious powerf; but yet so feminist it's amazing so Icon hair and wigs in Cabbagetown way to go guys keep up the great and amazing amazing In transform wig industry the wig industry, 💓💞💣💋🎉¡!!!!!!!!

Nice shop...quality units...staff is warm and friendly

These ladies are the absolute best in Atlanta. I've done everything, extensions (sew ins and micro links) color and cuts. Heather is the stylist I always use (she is fantastic) but everyone here is very professional and top notch. They have very competitive pricing and always make sure you walk out loving your hair. They make custom wigs too. If your not here your missing out.

I NEVER WRITE REVIEWS BUT I HAD TO . I AM SO IMPRESS BY WHAT THEY ARE DOING HERE. YOU CAN GET A WIG MADE ON THE SPOT AND YOU CAN ALSO BRING YOUR OWN HAIR. VERY INNOVATIVE. NEVER BEEN TO A WIG SALON BEFORE! GO TO MARGO SHE IS WONDERFUL. ONE TIME AND I'M HOOKED

I was a walk in and OMG AMAZING. I'm in love and will be back. I got a wig that was in the front on display. She took her time with me styled it and answered all my questions. Get this she wasn't even technically open she was there working on other wigs and let me in. My new wig place for sure. I do have to have the seamstress work on it a bit cause it's a little big but the owner is the one who told me I can have that done. I can also have it colored but love it too much and didn't want to let go of it lol.

I didn't have an appointment but wanted to stop by to see wigs and tape-ins. I was thrilled when they took the time to answer all my question. Apparently this is spot to be, they even had one of the Real House Wives of Atlanta there.. I think it was Kenya .. Everyone there is so nice and the prices were pretty good too..I only wish I found them earlier. Thanks Icon I'll be back soon

I love this salon!!!!!Toni is the best. So professional and a perfectionist. I've been to so many salons in the Atlanta area but hadn't found one that was consistent with quality until I met Toni. She is amazing!

My friend who has cancer needed support while wig shopping, so I went with her...We walked in, and it was light and airy . It looked busy but someone came to greet us. Turns out, she had similar issues and rested some fears my friend had. She also made her feel like she wasn't alone. I think the lady's name was Tony/Toni ... We have been to a lot of wig places and this was the best wig store. Their wigs didn't look like your average medical wigs. My friend needed a custom wig because everyplace we went to, the wigs were too big. We came back to Icon because they did a texture, density, and color match. NO ONE ELSE OFFERED THAT! CANCER BLOWS, GLAD TO SEE THEY ARE HELPING SO MANY PEOPLE WITH CANCER LOOK LIKE THEMSELVES. thx Maddie

Thank you so much!!!! All of you are wonderful and I appreciate your concern and sensitivity. You have no idea. The hair is great and the customer service is outstanding. We came in on Saturday and did not know that we had found a gem. See you soon.

Toni and her staff were so gracious. I flew in from Portland to have my hair done by Toni. It was worth every penny! High quality hair that was matched to my texture and hair color perfectly. I could not have been happier with the results. Toni is such a talent! She made me feel like I was her most important client. I will be back for sure!!

Authorize your self with either of these to view contact details, your information will not be shared to any one
Newsletter Subscription for Virtuous Reviews LLP
One more step and you will be subscribed to our newsletters
We have sent you a verification mail on your email id, please verify it.