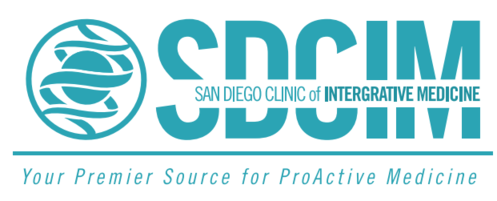 San Diego Clinic of Integrative Medicine
#79 in USA
#9 in San Diego
Physicians
8811 Grossmont Blvd, La Mesa, CA 91942 USA
Claim Listing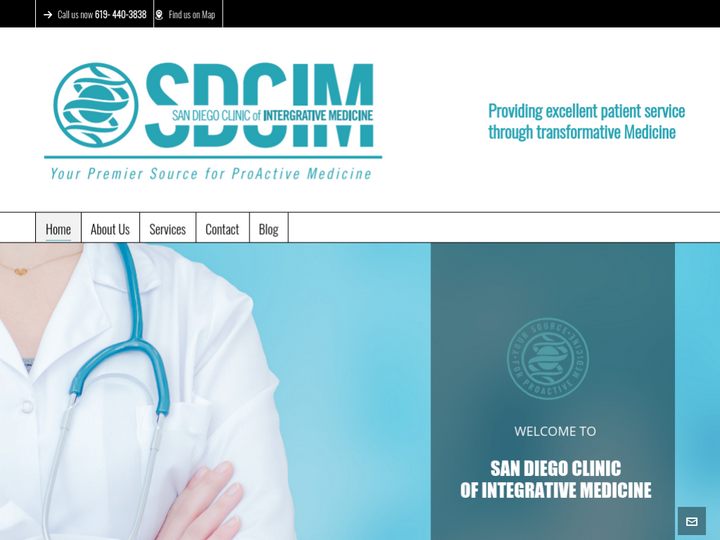 Company Description
We have been serving the alternative medical needs of San Diego County for over 30 years at our integrative medicine clinic! The San Diego Clinic of Integrative Medicine was formerly know as The San Diego Clinic of Preventive Medicine. We are a general and specialized clinic that delivers the most advanced procedures combining alternative medicine and the newest science of conventional medicine.
Review & Rating

Best doctor in town.

I have been a Doctor of Chiropractic for over 20 years in San Diego. In that time I developed problems with my arms. What some would call tennis elbow, golfers elbow or tendinitis. The repetitive nature of working on patients caused these injuries and I was getting worse. I was beginning to think that I would have to leave the profession as the pain was to much to continue practicing. I sought out Dr.Collins for prolotherapy treatment. I am happy today to say that I am pain free and taking care of patients again ! But, wait Im not done. In my youth I was a college football player and competitive power lifter. I had enumerable injuries to my neck and back that have caused pain for most of my life. Because of Dr. Collins I am free of pain in my neck and back as well! I never thought that would ever happen. He took over helping the injuries where chiropractic had done as much as it could. But, wait Im not done. Dr.Collins really listens to his patients and cares. He has helped every part of my life from relationships to finances. He is honestly one of the most important people in the history of my life. And I have only know him a brief time! Thanks for everything Doc!

Wonderful Doctors and Staff! They have helped me and my husband get back on track with our health after living Stressful years of set back in Life. We are both 55+ and what these doctors have done for us is going to give us a healthier future! Thank you for listening and helping us be healthier people for our retirement years! :) Bonnie & Marty

I have been going to San Diego Clinic of Integrative Medicine for about three years. I was on anti-depression medicine for years. When I went to Dr. Drew we switched to all natural supplements and I have never felt better. With what he has done, I was able to drop weight, become much more active and productive. I will be a client for LIFE!!

Friendly, High Tech, On Time, Incredibly Knowledgeable, Extremely Courteous and Professional!!! What a great group of people!!!

I love how friendly and responsive everyone here is. Dr. Collins actually listens to how I am feeling and is able to make adjustments to my health regimen that really work. The balanced view of medication, nutrition and herbs is exactly what I was looking for!

These folks really know their stuff. The Docs spend a nice long time with you, and actually have to be reminded of their schedule, otherwise, I think they would just keep getting to know you. The staff is so loving and professional. The blood tests were based on my consultation and all were very relevant. The inexpensive supplements were in stock, or in my mailbox within days. I was feeling remarkably better in 48 hours after being chronically foggy and 'off' for 6 months. Client for life, and still improving. Kind Regards

Dr. Drew lives the lifestyle of health preservation, highly recommend if you want to get cured!

Wonderful and caring Doctors and staff. Have had amazing results and relief from pain and many other medical issues.

Very Good about keeping appt. times. Great office staff. Dr. Collins is the only physician who finally gave me relief From back pain without using Any narcotics. He is Good at explaining what the body is doing and suggesting posible treatment. You can trust him at your first visit. Prices are fair and the office tells you the cost before treatment

Dr Collins is very experienced in healing and really cares. he has a great group of caring physicians and assistants as well, great team. when I first went to the clinic, the thing I noticed was how much healthier the patients looked! people are clearly getting super high quality health care here. got a wide array of treatments for an acute injury and some chronic issues, and everything worked great! cannot say enough good things about this clinic...

Opening Hours
Mon

Closed

Tue

5:00 pm - 9:00 pm

Wed

Closed

Thu

5:00 pm - 9:00 pm

Fri

Closed

Sat

Closed

Sun

Closed
Authorize your self with either of these to view contact details, your information will not be shared to any one
Newsletter Subscription for Virtuous Reviews LLP
One more step and you will be subscribed to our newsletters
We have sent you a verification mail on your email id, please verify it.