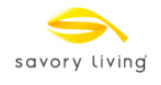 Savory Living - Online Healthy Eating Plans
Fitness Centers
74 Kent St #10, Brookline, MA 02445
Claim Listing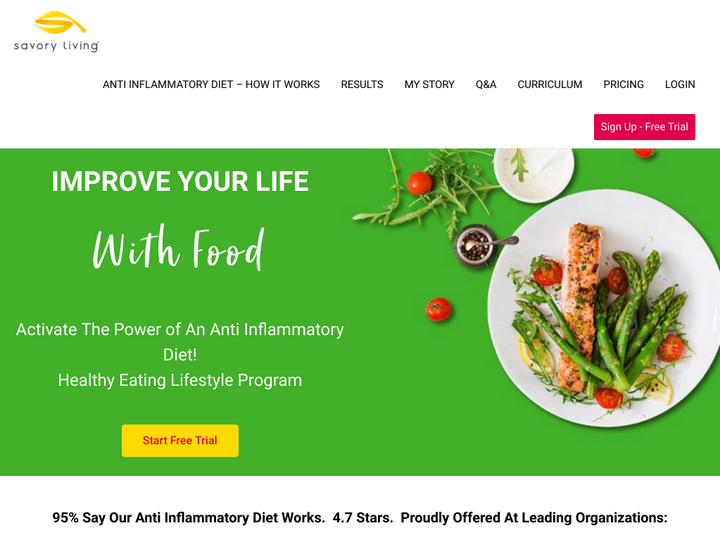 Company Description
Most of the major diseases and conditions of our time are connected to Inflammation. The two most powerful tools you have to reduce inflammation are your fork and your knife. Savory Living is for people who want to use food as medicine and activate a healthy anti-inflammatory diet to take control of how they eat and feel.
Review & Rating

The Savory Living program gave me the information to make healthier choices. I feel better, and I know this method of eating is sustainable for me and my family.

Loved the program. Learnt a lot and could see and feel the impact after just a few weeks. Thanks Team Savory Living!

I thought the program was fabulous! It taught me how to eat right for me and I've learned a sustainable way to eat well. It isn't a diet, I get to eat what I like AND also I feel so much better! I have so much energy throughout the day. I honestly can't remember the last time I said "I'm so tired". I am currently down 9 pounds. This weight loss was possible by eliminating useless calories and learning how much sugar, saturated fat and protein I should be getting in a day and where to get it from. The whole program always keeps me thinking. Now, whenever I'm about to eat I'm always thinking how can I get a bean or a vegetable in this?, am I hungry?, or when I'm done eating am I full? do I need something else? and if so, who do I need? Lastly, I learned that even though I have IBS I don't need medications like Amitiza or Linzess to keep me regular. I can be regular just like everyone else! If you are looking to figure out how to get your eating working better for you once and for all - you ave to do this program!

I really enjoyed my experience with savory living. I learned a lot of new things and I improved my diet.

Awesome program. Learned so much about the foods I ate, the importance of label reading and gained an appreciation of foods that I never considered previously.

My teenage daughter completed the program. She was having frequent migraines, was worried about weight gain, and was searching the internet for clean eating and workout ideas. I wanted to arm with her accurate information and supportive coaching from someone besides me... Savory Living did this perfectly. She watched the videos herself (sometimes I watched over her shoulder for the cooking ideas) and she benefitted from private messaging with her personal coach. She hasn't had a migraine since starting the program and feels so much better about her body now.

I am thrilled to have followed this program almost three years ago. Sue was there every step of the way, to guide me and support me. Sue educates you about which foods are unhealthy and why, without you even realizing it!!! She makes you feel at ease, and excited about learning how to see food in a whole different way! The videos showing her recipes and how easy it is to make them are truly YUMMY!!! I lost over 30 pounds and my health improved radically - and I have been able to sustain it - it is now two and a half years since I completed the program! The most important message Sue conveys, is that even when you are eating healthy, the food STILL tastes DELICIOUS!!! And you are NEVER hungry!!! I was lucky to actually meet Sue, and let me tell you, in person she is as sweet and kind and she is on her videos!!!

Hockey Pro God Digiorgio
UK
This program works! I lost 20 pounds and wasn't starving. I learned so much. The weekly videos weekly touchpoints with my coach and other information was so motivating!

Having the opportunity to be part of savory living program was the best investment in my health I've ever made. The program helped me change my way of living,the way I think about food and helped me realize and look at what I put in my body in a whole new way , I've improved not only my eating habits but the way I feel everyday, with just eating more of other foods and less of others, I feel more positive and energised with every meal. This is a great program and would recommend it to anyone.

I believe this program is a great guide to self eating. With the details, guidance, recipes, videos and other material it guides one to better eating habits for a healthier life.

Authorize your self with either of these to view contact details, your information will not be shared to any one
Newsletter Subscription for Virtuous Reviews LLP
One more step and you will be subscribed to our newsletters
We have sent you a verification mail on your email id, please verify it.