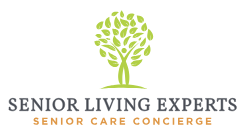 Senior Living Experts
#85 in USA
#30 in Chicago
Others Services
516 N Ogden Ave #136, Chicago, IL 60642, USA
Claim Listing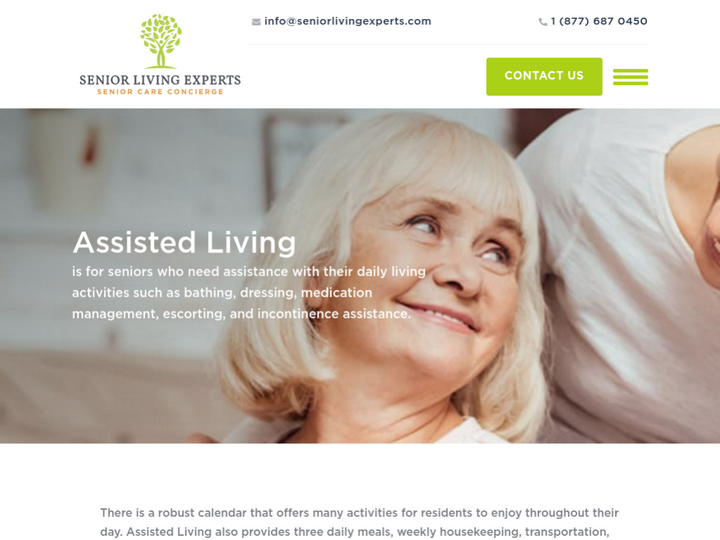 Company Description
We are a free and local referral service with over 75 years of combined experience in eldercare. As the #1 Senior Referral Agency in the Chicagoland area, our readily available advisors are dedicated to helping families find the right senior living solution.
Review & Rating

In making a 6-figure decision that will affect my parents for 20 years to come, I felt it absolutely necessary to have an advocate like Senior Living Experts working in our interest to weed through the hard sell by retirement communities. Kerry Quirin had a vast knowledge of the market and took the time to understand what places would be a good fit for my parents.

Nancy Siegal is a living angel. If you are uncertain as to where to place your loved one call her today. Words cannot express how she saved my mother and I- we were looking at placing her in a 500sq foot low ceiling room with a tiny window over looking a brick wall for $4500 per month- Nancy helped us find a 850 sq foot one bedroom overlooking THE LAKE which was on sale for $1900. She is a miracle worker and has a solid gold heart.

Kerry helped me through this difficult time of finding the right place for my mother. She is so kind, understanding and patient. She always had time for me and never made me feel that I was a bother with all the questions I had. She offers great support. I recommend her services to anyone that has to go through this difficult decision for their parents or loved ones.

Kerry at Senior Living Experts was so helpful in finding a great place for my mother. She was very knowledgeable, layed out pros and cons of multiple options and responded quickly to our questions. Most of all she was so understanding and patient with my mom as we went through this life changing decision. My mom has been at her new place for over a year now and she loves it!

I have had the pleasure of working with both Kerry and Nancy on many occasions. Senior Living Experts is the first company I refer to when I have a senior client that needs to move to a retirement community. They are extremely knowledgeable about all of the resources available and are always accessible by text, e-mail and phone to answer my many questions. I prefer working with SLE because I know how much they care, how they put the client's needs first and are always cheerful. They know details about each of the communities that are not readily available and are always more than happy to get any questions answered that they may not know the answer to. When necessary, they will pick up my client, arrange lunch at the community and tour with them. There have been times that I have had questions that did not lead to a referral and they did not hesitate to help. I will not forget that. I highly recommend Senior Living Experts! Amie Hyman, President and Owner of Heartfelt Solutions for Seniors, Inc.

Luckily I was introduced to Kerry during a time when my family was in distress while trying to deal with an ailing father and needing to place my mother in a home. She was very personable and had some immediate helpful solutions. She assisted in making arrangements for site visits and had great follow up and completely talked us through the process. It gave us great comfort in knowing we had such a great advocate for our parent's needs. I cannot recommend SLE enough and especially Kerry for their help with our family!

Nancy Siegel at Senior Living Experts is truly that: an expert. We were in the difficult position of deciding whether to move an elderly and frail family member from out of state closer to our home city. Nancy helped us locate a few assisted living facilities that might be suitable and within our economic means. She was prompt and thorough about compiling and delivering the information, was forthcoming with recommendations and met with us and the facility's management for a tour at our first choice facility. Her high praise for the place was well-founded. She helped us solve the problem of how to transport our loved one by providing an excellent reference. Nancy has a wealth of knowledge about resources, she is a professional of the highest integrity and reliability, she is a good listener and empathizes with the family in the emotionally challenging decision-making process. I highly recommend Nancy and Senior Living Experts as trusted consultants about all matters concerning senior care.

Kerry at Senior Living Experts was unbelievably helpful and responsive as we worked with a tight timeline to find assisted living for both parents. Without her help, we would not have been able to get the care our parents needed. We would definitely recommend that anyone going through the stressful journey of finding a new home for a parent or parents rely on Senior Living Experts.

Nancy was very helpful and knowledgeable in helping us find a good assisted living facility for my stepfather. She asked many questions in order to look for the best fit, and she provided a list of options for us to consider based on the information we gave her. She arranged visits for us, and escorted my mom on tours of a number of facilities. Nancy also gave us a list of things to consider in making this decision. She knew a lot about each place, and provided both good and not so good information about each--we felt she was always giving us a balanced report. We felt she was trying to find the best fit for us, and had our best interests at heart. If there was something about a facility that she did not like, she did not hesitate to tell us. She was also very patient and understanding throughout this process. We believe Nancy did a great job for us, and we have been very happy with the facility we chose for my stepfather.

Nancy was absolutely fabulous and helped us find a great home for my father. Her guidance was invaluable and we could not have done it without her. She is truly an expert in this field and does everything to get the job done. Thank you!!

Opening Hours
Mon

Closed

Tue

5:00 pm - 9:00 pm

Wed

Closed

Thu

5:00 pm - 9:00 pm

Fri

Closed

Sat

Closed

Sun

Closed
Authorize your self with either of these to view contact details, your information will not be shared to any one
Newsletter Subscription for Virtuous Reviews LLP
One more step and you will be subscribed to our newsletters
We have sent you a verification mail on your email id, please verify it.