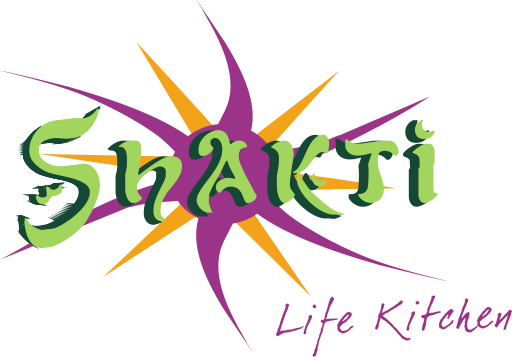 Shakti Life Kitchen
Restaurant
5500 Beach Blvd #5161, Jacksonville, FL 32207, United States
Claim Listing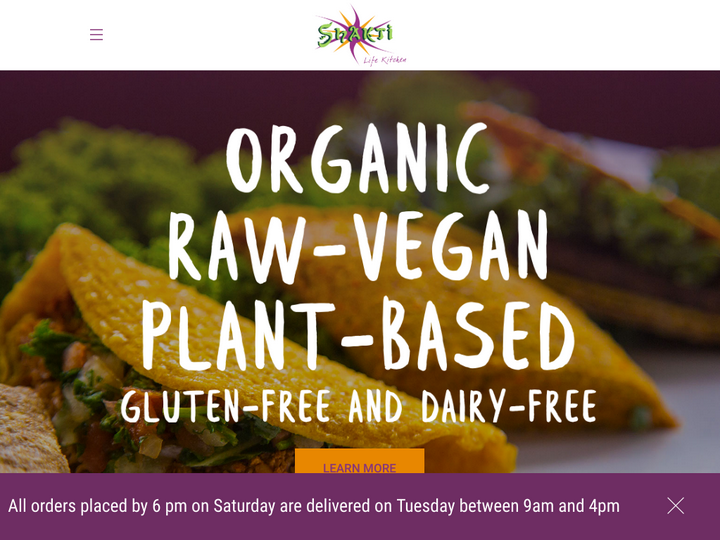 Company Description
Welcome to Shakti Life Kitchen! We are excited to serve you locally crafted, organic, gluten-free, plant-based foods that are intended to nourish your body and enliven your spirit. At Shakti, we prepare all of our vegan offerings with the intention for them to heal and uplift. Our food is inspired by the RAW food movement where everything created is "cooked" at 115 degrees or less to make sure our food still has LIFE FORCE in it.
Review & Rating

Some of the best raw vegan food i have found thus far! Can not wait to try more! My favorite so far is their Aztec sun paninis && the chocolate gems..

I really love most of their food. I wish they included nutrition info like everyone else but I guess that is the one perk of small businesses. I like that they rotate options weekly. The only downside is their prices but it is gourmet raw after all.

Like Wow, awful. I bought the Goddess Burger at Native Sun and was blown away. I like all of the ingredients so I was amazed that they could be combined in such a way as to create a horrible flavor reminiscent of none of the component parts. Imagine half eaten can of dog food left uncovered for a week in the back of a refrigerator and add just enough Himalayan Salt to bite the tongue with an acidic after taste. Normally if a food was this bad I would throw it away and move on if it had cost me 3 or 4 dollars but at $11.29 this has to have a review. In the ingredients list are the words love & gratitude. They should be changed to conceit and ineptitude.

Shakti Life Kitchen never disappoints. I am what you call a part time vegetarian and am open to a variety of culinary experiences. Shakti offers raw foods, which means there concoctions are gently warmed or dehydrated. It's certainly different, but I love it. The Cheesy Kale Chips are not those cardboard kind you get in the bag at the grocery store. These are REALLY good. I also like their Aged Cream Cheese which is awesome spread on their Onion Bread, sort of like a cracker bread. Very tasty. They also have pizza rolls, taquitos and quesadillas. Good stuff. Recently I tried a couple of the desserts, Triple Goddess Cheesecake and the Triple Chocolate Gems. The cheesecake and a nice crumbly cookie crust topped with 3 layers, orange, blueberry and coconut cream. Delicious. You'll never miss the Philly cheese. The chocolate gem was kind of like a chocolate filled with milky chocolate cream, except no milk. All vegan. Just great. Do yourself a favor and give Shakti Life Kitchen a try. In Jax all the European Street locations carry some of their items, as well as Grassroots Market, Southern Roots and Native Sun.

Last year, My neighbor and I enjoyed 4 raw foods classes at the Jax Beach home. We would like to take a few more classes. Vegan Food is simply awesome and I like to learn even more dishes

I purchase their sweet treats at Native Sun as a special treat on occasion. Fantastic! If everyone knew Raw Organic Vegan could be that delicious, we'd have a much healthier community! Try one of their cheesecakes/pies, just a slice and you'll be tempted to look into a new lifestyle. (Delicious food, and no toxicity, cancer, diabetes, etc.??? Who Knew???) When you're done with Shakti Life's offerings, head to the Present Moment Cafe in St. Augustine. (I recommend any of the warm soups for an appetizer, the Pad Thai if you have a healthy appetite, the sunlight burger if you have a small appetite, and either the brownie sundae or the chocolate ganache. I take a companion and split both deserts, because they really are that good.)

I sincerely recommend the triple chocolate gems. It is to DIE for. We tried a variety of their foods but this was definitely my favorite.

I love love love the goddess burger!

Love happy accidents

I loved the pizza rolls so good.

I live in Austin and was lucky enough to have some Pizza Rolls & Quesadillas mailed to me from Florida. Smart packaging kept everything fresh and super tasty upon arrival! Those pizza rolls are SO GOOD - they absolutely hit the spot for any time munches! :D

Opening Hours
Mon

Closed

Tue

5:00 pm - 9:00 pm

Wed

Closed

Thu

5:00 pm - 9:00 pm

Fri

Closed

Sat

Closed

Sun

Closed
Authorize your self with either of these to view contact details, your information will not be shared to any one
Newsletter Subscription for Virtuous Reviews LLP
One more step and you will be subscribed to our newsletters
We have sent you a verification mail on your email id, please verify it.