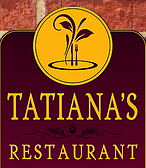 Tatiana's Restaurant
Restaurant
4601 Gettysburg Rd. Mechanicsburg, PA. 17055 USA
Claim Listing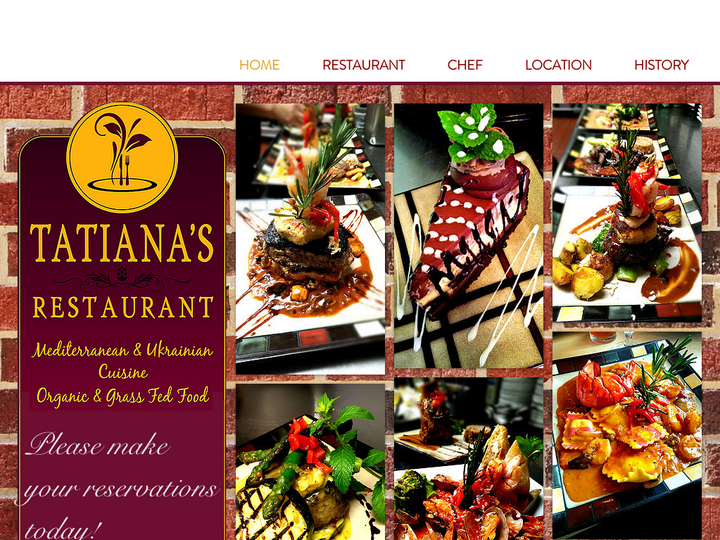 Company Description
Travel by Taste through parts of Europe while never leaving South Central PA! Tatiana's authentic take and gourmet presentation of full course meals will leave your eyes and appetite more than satisfied. Take a look for yourself by selecting one of our menus and come discover what Tatiana's Restaurant has in store for you.
Review & Rating

Cozy atmosphere, good food. Some items on the menu had nothing to do with Ukrainian cuisine but were itemized on the menu as such. Definitely overpriced.

The decor and ambiance are wonderful. The food is delicious. The staff is very attentive and knowledgeable. Not knowing anything about the restaurant, we went on the way home from an amusement park, dressed very casually, and we were welcomed and treated very well, despite our inappropriate dress.

Our food was good but we did not enjoy the experience as much as we might have because the waitress kept offering us appetizers, beverages and desserts so that we ended up feeling like we were being cheap when we declined. This already was the most expensive meal we have ever eaten, once we paid the exchange on our Canadian currency.

Incredible meal, great service! The food is interesting, but not too challenging for an average diner. The atmosphere is lovely, the restaurant is in an old house that has been thoughtfully renovated as a restaurant. Nice looking deck out back as well. Perfect spot for a fancy date night!

Jerome & Crysti Landis
UK
This restaurant was gorgeous on the inside and had seriously amazing food. It is well worth visiting. We live an hour away but that didn't stop us from having already added it to our list of places we will definitely revisit soon!

This was my third visit to Tatiana's and I plan on many more! Chef Ash has a special way with the food and presentation- Appealing to the eye and more importantly- DELICIOUS!!! Enjoyed every meal so far! The flavor is exceptional and the servings are generous. The service is fantastic. I feel like family when dining here!

Enjoyed our anniversary dinner at Tatiana's. The food was fantastic from appetizer to dessert! The service was outstanding. Our waitress was super nice and attentive. She checked in regularly and assured we had everything we needed. The chef visited our table and was very friendly, chatting for a few minutes, sharing about the food, and also to wish us happy anniversary. Thank you Ash! We will be back with friends!

Enjoyed a delicious and generous dinner here. The food and service are top-notch; the space is spotless and pleasantly decorated. Ash, the chef and owner (with his wife, Tatiana), is an adventurous cook who excels at sauces and presentation. The meats are free-range, the chicken is organic, and there were plenty of seafood options with a variety of coatings to choose from. The Bulgarian iced tea was delicious and many of the desserts are made with honey. Have already suggested the restaurant yonithrts and will definitely be back. Its BYOB, so keep that in mind.

We decided to try Tatiana's .. something different for our Anniversary dinner. As we entered the front door, the dining room was quite full (a good sign), but also seemed noisy .. perhaps a challenge for conversation. It was a pleasant evening, so we opted for an outdoor table. From that point forward .. a totally pleasant experience! Excellent food, excellent service, wonderful homemade desserts, and they take reservations too! We will come back again!!

What an amazing meal. Everything was so good. The atmosphere is European and classy. The waitress was very attentive. The owners husband checked on us continually to make sure we were completely happy. A must do again. An unique dining experience in central PA. And BYOB makes it so nice. LOVED IT !

Authorize your self with either of these to view contact details, your information will not be shared to any one
Newsletter Subscription for Virtuous Reviews LLP
One more step and you will be subscribed to our newsletters
We have sent you a verification mail on your email id, please verify it.