The Art of Touch Therapeutic Massage Center
#93 in USA
#51 in Atlanta
Fitness Centers
855 Peachtree St NE Suite 2B, Atlanta, GA 30308
Claim Listing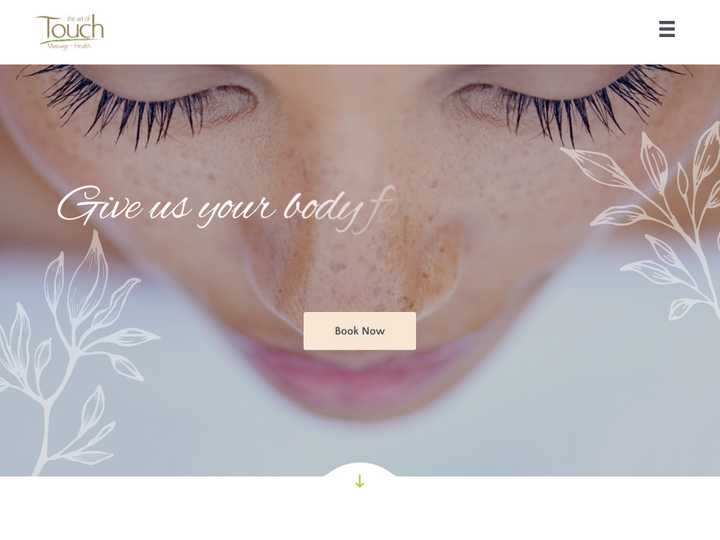 Company Description
Have you ever had a dream that somehow became a reality? We have - our center where we specialize in therapeutic massage has been a long-time dream. The goal of each session is to work with clients to try and improve their health and wellness by providing a customized massage.
Review & Rating

Renee was wonderful. I felt so relaxed afterward. I've been getting sport massages for over four years as a runner and weight lifter. I prefer firm pressure and Renee did wonders on my muscles, especially my back. She responded to my wants and what my body needed. The space itself is so welcoming and clean and I loved the themed rooms. I definitely recommend Art of Touch!

Wonderful space with fabulous massage therapists. Just double-check at check-in, that your appointment is for the amount of time you scheduled. I scheduled a 60 minute massage in person while purchasing gift cards. During checkout a week later, I was alerted that I owed for a 90 minute massage. This was extremely awkward to deal with and the receptionist wasn't apologetic. There's no length indicator on their email and texts confirms, so no way to prove a scheduling error.

Had an amazing massage by Claude! Ask for him. Was fantastic. Worth doing the 90 mins VS the 60. Also these guys don't have showers so pls dress up in a way that you can go back home and shower. Weird but the massage was great!

I booked a couples massage for my husband and I to enjoy while we were in Atlanta for our 1 year anniversary. Shannon and Greer were AMAZING! I wish that they were closer, but at least we know where to find them the next time we travel to Atlanta.

Today i was fortunate enough to get a massage from Shelly she was a true professional. Work and working out on a consistent basis leaves my muscles tight and tense. her stretching techniques helped my lower back and hip pain tremendously! The facility was conveniently located. The decorations are very inviting and calm like a relaxing art gallery. This was one of the best massages experiences I've had in Atlanta and will definitely be going back!

The VERY best massage experience, I've ever had. The place had a very relaxed and welcoming vibe. The customer service was fantastic. Cat did my massage and was very attentive to my needs. After my massage was over, I was able to relax and sit in the open area with a view of the city. DEFINITELY coming back, when I'm in town! Thank you all so much!

Jamie at Art of Touch is a godsend. I had a terrible shoulder injury that nothing was helping and after one full hour session with her it felt 100% better. I did a second appointment and she did not disappoint. The atmosphere is soothing and clean. They are very sweet and provide plenty of drinks, etc. I highly recommend their services!

I get massages regularly and this is one of the best experiences and values around. Very friendly staff and a clean, comfortable space with large rooms. Cool lounge area and balconies as well. My massage was excellent. My therapist (Jennifer) listened to my issues and delivered a relaxing yet therapeutic massage. Will be back.

Barely adequate. As a 55 year-old man, I've had hundreds and hundreds of massages. The price is good for 75 or 90 minutes, but you get what you pay for. Young clueless girls are giving you your massages. I've given them two shots now, I'm done...

I went to this massage center on a Sunday and did a couple's massage with my best friend. We were traveling back home on this day and thought going for a massage to end our trip would be relaxing, it was far from it. My massage therapist was horrible. She spent 60 minutes rubbing lotion into my skin. There was no massage. I asked her to go harder and she continued at the same level. I told her I had a lot of tension in my neck and she ended up rubbing tons of lotion into my arms. I was confused and unimpressed. My best friend did not enjoy her therapist either. We left out wondering if Sundays are for newbies. The facility is really nice, but that was about it. I did not enjoy any of it AT ALL! It was by far the worst massage I have ever gotten.

Authorize your self with either of these to view contact details, your information will not be shared to any one
Newsletter Subscription for Virtuous Reviews LLP
One more step and you will be subscribed to our newsletters
We have sent you a verification mail on your email id, please verify it.