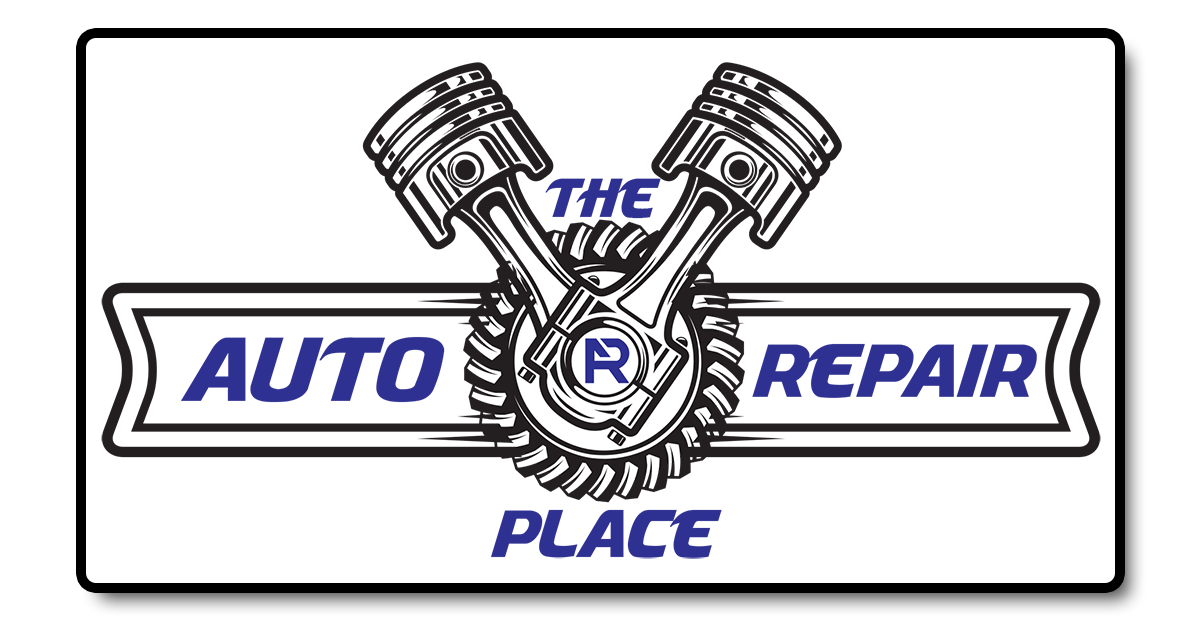 The Auto Repair Place
Auto Repairing
5472 Arapahoe Ave, Boulder, CO 80303
Claim Listing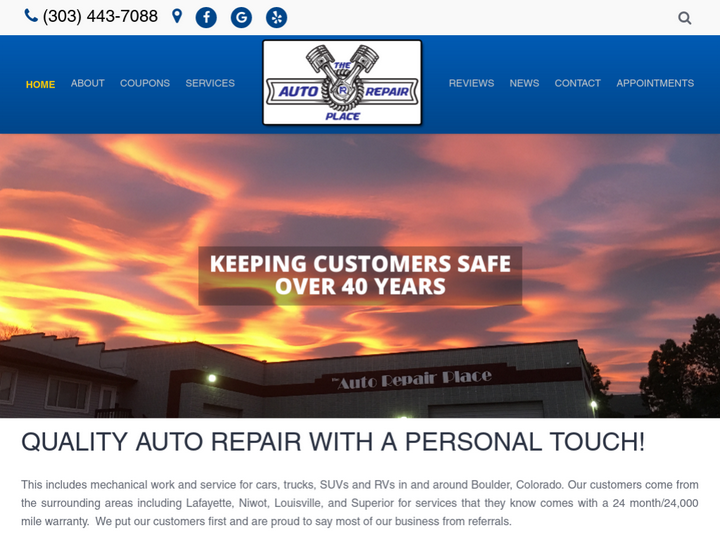 Company Description
Our wide range of Auto Repair Service, ASE certified mechanics and versatility are what separate us from the competition. Because we are an AAA® approved auto mechanic that adheres to and exceeds the highest possible standards available. Our repairs always come at an affordable rate with customer satisfaction at the forefront of service.
Review & Rating

The Auto Repair Place is the only place I'll bring my Tacoma. They recognize my voice when I call and they welcome me like family when I walk in the door. They quickly diagnose any problem and figure out the most economical way to fix it. You can totally trust them and it is the perfect place for someone like myself who doesn't understand too much about cars. Undoubtedly the best mechanic in Boulder County - if not Colorado.

TARP -- 5 stars all around! They got me in same-day and quickly fixed my rig -- thank you for the quality work and great service!

I went to the Auto Repair Place yesterday for the first time and I had a fantastic experience. They were open even earlier than 7:30am and I was able to drop my car off worry free and head to work. They didn't nickle and dime me and tell me lots of things had to be done with my car, like so many car repair places I have been to. They were fast, efficient and honest. And the best part of all, they washed my car too! If that wasn't enough, they gave me a fresh cut rose as I left. This was the best car repair shop experience I have ever had.

After a very bad experience and a lot of misinformation from Gebhardt, I was given Paul's name at The Auto Repair Place. I brought my car in and finally got a straight answer as to what needed done, and at a fair price. I've continued and will continue to bring my car(s) here and really cannot recommend their services enough.

This was an educational experience. I learned things about the mechanics of cars that I had not known. I recently had two cars serviced here for the first time. I am so happy to have found a place where my autos are getting the best mechanical care. Finding a great mechanic is worth the drive from Golden. Thank you for the friendly, timely, professional service. So happy with the way my car is running.

Thank you so much for getting my driver's door to open and close, and to put it up on a lift to check to make sure the car was safe to drive, after someone did a "hit and run" on my ancient Subaru, parked on the street. The Subaru is too old to bother with expensive body work to fix the car-length scrape, but I needed to be able to be able to operate the driver's door. Thank you!

Honest and trustworthy mechanics are hard to find. These guys talk straight and take care of business. Many thanks to Paul and the team at The Auto Repair Place for all the hard work they put in. They've got my vote.

I came to this place based entirely on Google reviews, they make the site little justice, the feeling I got just talking to Mike was one of honesty and sincerity. The attention the mechanic paid to my comments and the Jeep sounds was like being with my Dad (he was a mechanic long time ago) and checking my old Oldsmobile. The repairs were quick, and the checks were detailed. I drove my Jeep back more than satisfied with the job on the breaks and the transmission. And the cost, excellent, for the service given. I would definitely recommend them! Thanks Mike!

I couldn't be more pleased with their services! They were quick, efficient and very helpful. They also recommended AAA for my tow, which was the cheapest option, and lead to an additional discount after my vehicle was ready to be picked up. They looked at my Honda CRV the same day it was brought in and had it ready for me the following evening, even though the damage was relatively substantial. I was allowed to pay over the phone at my convenience and pick it up after hours upon my request. They also washed the outside of my filthy vehicle and left a sweet little rose inside. I would recommend this place to anyone in Boulder!

Love going here!!! the people are nice and they do good work on my car everytime. they never disappoint.!!

Authorize your self with either of these to view contact details, your information will not be shared to any one
Newsletter Subscription for Virtuous Reviews LLP
One more step and you will be subscribed to our newsletters
We have sent you a verification mail on your email id, please verify it.