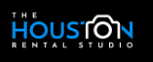 The Houston Rental Studio
#83 in USA
#26 in Houston
Studio Rentals
3118 HARRISBURG BLVD. #101, HOUSTON, TX 77003 USA
Claim Listing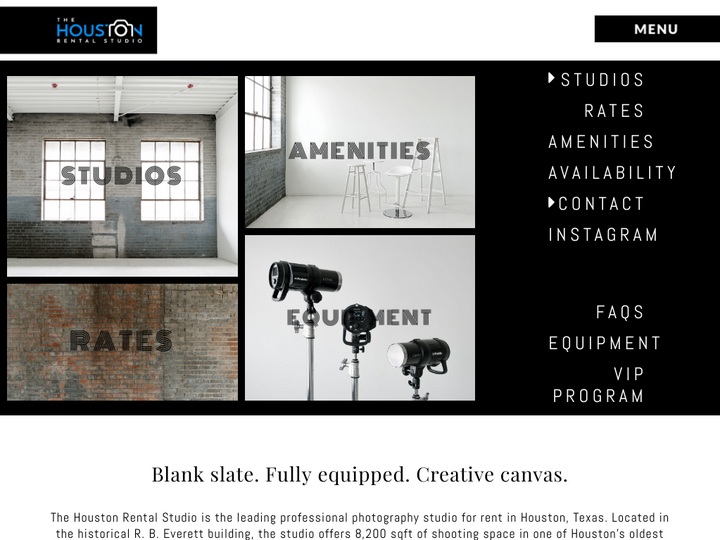 Company Description
The Houston Rental Studio is the leading professional photography studio for rent in Houston, Texas. Located in the historical R. B. Everett building, the studio offers 8,200 sqft of shooting space in one of Houston's oldest warehouses!
Review & Rating

Nice place to rent out. You have alot of options, good price for time and the owner is very welcoming.

This studio is awesome for photo shoots lots of option and lots of backdrops excellent customer service will be booking again very affordable

I had such a great experience here! I brought in so many blanket, rugs and pillows for a styled maternity shoot and was offered help grabbing from my car. They were very responsive via email and very nice on site.

Absolutely LOVE this space! Pam & Joseph (and owner Jason) have always been super accommodating and helpful. Thanks for giving location photographers a place to call home!

I'm not even sure where to begin. The Houston Rental Studio blew us away. Beautiful studio. Amazing lights and backdrops. Incredible owner who stayed late so that we could get the shots we needed. Wonderful customer service—they accommodated our schedules when our flights changed last minute. And super affordable. Can't recommend enough!!

The staff and owner of the Houston Rental Studio made scheduling a huge family reunion photoshoot seamless. The Houston Rental Studio is one of the few locations where they have enough space to photograph groups over 50. I couldn't have asked for a better experience with the team and their help in making this event perfect. Thank you!

Great studio and customer service! Best for Natural Light and lots of option for backdrops.

The space was just as expected and worked perfectly for my video shoot. Pam was super helpful and a delight to work with! Already planning another shoot there!

This studio is so beautiful, so versatile, so well-stocked! The staff is responsive and friendly. I just love bringing my dance session clients here for a variety of looks in a convenient venue. Thank you so much!

First time using The Houston Rental Studio this weekend and it will NOT be my last! It was amazing and the weekend Manager was awesome! Can't wait to book it again for my clients!

I'm not one to display my disappointment in public reviews but I was very displeased with my booking with The Houston Rental Studio. I arrived 15 minutes early prior to my 2pm time slot per the confirmation email stated. Upon my arrival I saw that there was no front desk or check in area and was instantly confused pretty much from the moment I got there. So after standing in the hallway for 5 minutes I began to call the contact number in the email and no one picked up after calling several times. Finally, a man comes walking out of one of the studios and I inquired about the room I book which had been occupied at the moment. He said he would go check, and made it a point to put his hands up and tell me not to follow him inside as he checked with the people currently occupying the room. After he came out I was told that they were "finishing up" and would be out shortly. Confused, I told him the email stated that I could begin getting ready 15 minutes before my time slot. He looked at me as if I was speaking another language but said ok and that I could follow him in to use the dressing room to begin getting ready. The people before me didn't clear out my area until about 2:05 ( i know this isn't much time but seeing that I paid for 2pm-4pm it was very irritating) At about 3:45 the shift manager came into the studio I was using and began to sweep up the floor and moving props we were using back into there original places as if we weren't in the room. Silly me, but I assumed that since the people before me didn't clear my area until well passed their allotted time that it was understood that I could have a little extra time to gather my things but nope! After cleaning up and heading to our car (we were out by 3:59) I felt the shift manager, Joseph, following myself and my boyfriend to our car. I thought it was in my head but he just kept getting closer and closer and he finally was standing in the doorway of our car seeming like he wanted to prevent us from "getting away" when he stated very loudly "Um you still have a balance". I was extremely confused because I paid through the online portal and thought that if their was something left to pay I would have better communication than someone following me through a parking lot. There was no email sent stating this, no phone call and there's no front desk area to have face to face contact with anyone, yet I was made to feel like a thief due to their poor communication skills as a business. Overall, I had a terrible experience with The Houston Rental Studio and feel this may have been racially motivated. I don't plan on booking with them again

Authorize your self with either of these to view contact details, your information will not be shared to any one
Newsletter Subscription for Virtuous Reviews LLP
One more step and you will be subscribed to our newsletters
We have sent you a verification mail on your email id, please verify it.