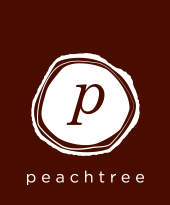 Peachtree Presbyterian Church
Churches
3434 Roswell Road Northwest, Atlanta, Georgia 30305
Claim Listing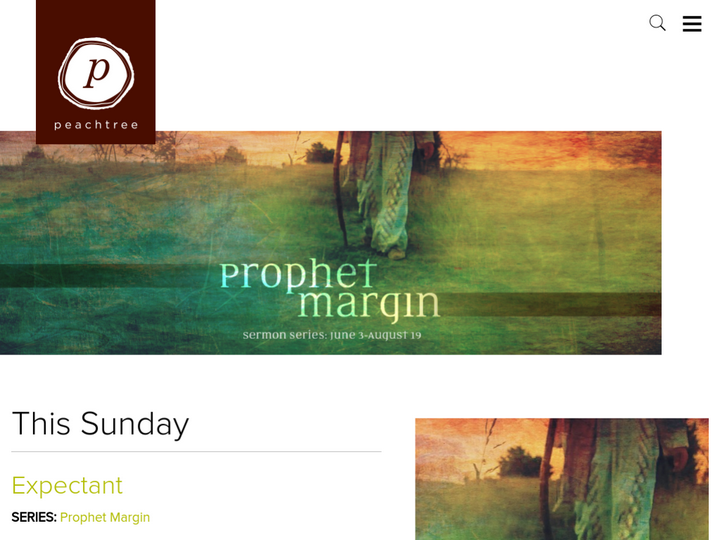 Company Description
On a spring day in 1910, on the way home from the funeral of their 3 month old son, Mr. and Mrs. C.S. and Ida Honour saw the children of the Buckhead neighborhood playing, and recognized they did not have a place to learn about Jesus. In memory of their son, they started a Sunday school for the children in the neighborhood.
Review & Rating

Because we live in East Cobb, we were not naturally inclined to attend a church in Buckhead. Further, neither me nor my wife had Presbyterian backgrounds. But after Carolyn's mom relocated to Atlanta from Florida and began attending Peachtree, we found ourselves visiting regularly and were slowly drawn to take a closer look. We joined at the end of 2014. We had attended many churches since moving to Atlanta in 1990 but Peachtree is in a class of its own. We have found an impressive breadth and depth of Christian community at Peachtree...offering both contemporary and traditional worship experiences, tons of Sunday school classes and programs for all ages, the quality of pastoral leadership and preaching, and a commitment to address the needs of the "whole man" (e.g. everything from an onsite Gym to regularly hosting national speakers on an interesting range of topics from the cross-section of religion and society,) world missions and Atlanta area social responsibility initiatives (e.g. Peachtree has built more Habitat for Humanity homes than any other single church in the nation.) Above all, this is a church that is vitally committed to teaching the bible and helping people grow in their relationship to Jesus Christ. Never do I have a trip to Buckhead that leaves me wondering why we attend church at Peachtree...in fact, Sunday morning at Peachtree is one of the highlights of my week!

When I moved to Atlanta in 1991 I fell in love with Peachtree. I met my wife in Sunday school and my 3 daughters love this church. They have grown stronger in their faith in Jesus through the great children services and have made many friends. Peachtree Presbyterian is a great refuge and source of inspiration.

Huge. Went there for concerto competition winners concert.

When we were new to town, the staff and members at Peachtree Presbyterian immediately made us feel welcome and 100% like a part of the family. We had been attending for 2 months--and were not even members yet-- when a health scare occurred. I confided in a friend at church (and told her she could share the information for the prayer list), and the next thing I knew, one of the pastors was calling to check in on us! It felt so much better to have such support (and everything ended up ok!). What a WONDERFUL WONDERFUL place to offer that kind of love, no questions asked. They have two different types of service--and each occurs several times every Sunday. My husband and I love the traditional one in the sanctuary, and we have many friends that just adore the contemporary service that also occurs on-site.

Peachtree Presbyterian Church is an amazing church where you will experience the love of Jesus everywhere you turn! The sermons are Christ centered and engaging, and will continually challenge you to grow in your faith. The music, both in the traditional and the contemporary services, is wonderful, and an integral part of the worship experience. Peachtree offers many opportunities to deepen your relationship with Jesus, such as Bible studies, Sunday School classes, and small groups just to name a few. You will definitely be able to find a place to connect and grow no matter what age and stage of life you are in!

I moved to Atlanta in 1989. I rode by Peachtree one Sunday just as everyone was leaving the sanctuary. It was a gorgeous church and everyone was standing outside talking, laughing and just enjoying themselves. The next Sunday I walked in by myself and have never left! Peachtree has been a vital part of my life for over 25 years. This church has brought me closer to God than I ever thought possible too. The pastors are so accessible so it easy to have a personal relationship with them. Great church and great people!!!

Growing up in Marietta, GA I was a member of another Presbyterian church and it was a true church home. As an adult, I moved to Atlanta and searched for something closer to me, but needed to have the same spiritual and community value I experienced growing up. I thought this might be an impossible search. I had always heard about "Peachtree Pres." through family friends who move to Atlanta and decided to try it out. Not only did I feel incredibly welcome, but the message was spot on. The pastoral staff has an excellent capability of delivering a complex message in such a simple way. I also love both the traditional and contemporary services because they accommodate a wide variety of people. If you prefer to dress a bit more casually and worship to a contemporary style of music then the Summit is for you. If you prefer hymns and a more formal way to worship, the Sanctuary is going to be more of your speed. After attending Peachtree for 4 years, joining a small group, participating in Women Mentoring Women and now volunteering as a greeter I decided to (finally) move my membership in the first part of 2014. I have been so happy with the community that I've become a part of and look forward to many more years of learning, friendships and worship at Peachtree Presbyterian.

Beautiful sanctuary. Frank Harrington was a former pastor.

Felt welcome when I started attending in January 2018 just moved into area. Friendly and they have a lot to offer the community

We went for their Christmas services because they show the most beautiful nativity every year for Christmas Eve and offer refreshments afterwards. We truly love what they do for everyone here.

Opening Hours
Mon

Closed

Tue

5:00 pm - 9:00 pm

Wed

Closed

Thu

5:00 pm - 9:00 pm

Fri

Closed

Sat

Closed

Sun

Closed
Authorize your self with either of these to view contact details, your information will not be shared to any one
Newsletter Subscription for Virtuous Reviews LLP
One more step and you will be subscribed to our newsletters
We have sent you a verification mail on your email id, please verify it.