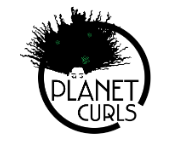 Planet Curls
Hair Salons
6518 N Main St, Houston, TX 77009
Claim Listing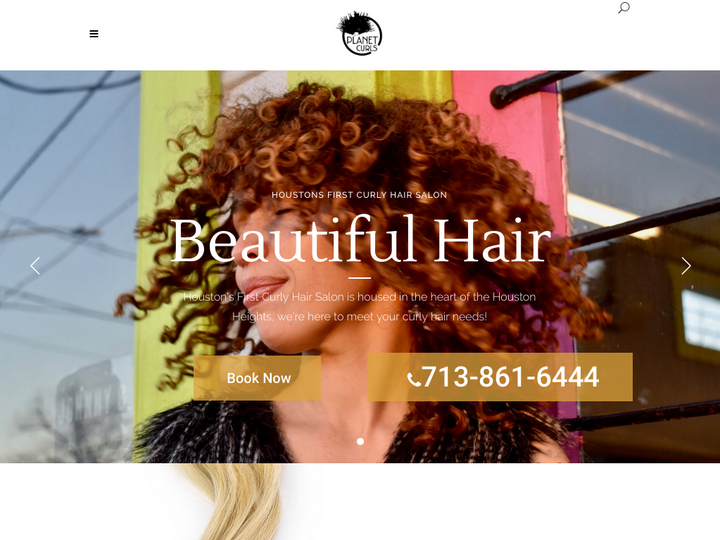 Company Description
The salon is located in the Houston Heights in one of its charming bungalows, It has an urban funky chic ambiance. Planet curls is a Green Salon with Eco Friendly Lighting, Reclaimed Lumber, Cloth Hand Towels, and Infused Spa Water!
Review & Rating

I always get nervous going to the salon, because I typically leave upset... I have multi textured crazy hair- straight to wavy and smooth underneath... crazy, wild, frizzy mid section to crown. I've never seen a Stylist, let alone an entire salon, dedicated to curly hair. Found them randomly searching for a new salon to try. Glad I found them! The cut and style was so reasonable. Katie was very knowledgeable and detailed. They will educate you about what to do for your curls. I bought a bunch of product to keep the look lasting... all designed for curly, dry hair. If you are a curly girl... book a service asap! Thanks, finally I don't look overly styled with blow dried, dry hair and flat iron damage and tons of hairspray, because a regular salon doesn't know how to handle the curl and frizz, so they just straighten everything.

It's taken me a week to post a review because I've been waiting to mentally calm down. Went in to give my hair a little shape since it's grown pretty much to one length. I even took a pic of how I wanted it shaped which honestly I was so close to that style in the pic. I ended up with pretty much a big chop! It was shorter than my original big chop!!! It's taken me 15 mos. to get the length I went in with. I kept telling the stylist that I was nervous it was going to be too short. She reassured me that she was shaping it and from there I could then just let it grow out. I have a lot of shrinkage due to my tighter curl patter at the bottom..but nope. So then the person that applied the products put WAY too much and it weighed my hair down and made it feel very sticky after it dried out; ended up washing it the very next day. The whole time I was there I did not see not one person getting their hair defused. Everyone got pins put on their hair and under the dryer they went. Even though my stylist was cordial, I felt like the salon lacked energy and life. I watched everyone that worked there act like robots...like it was just a job and not a career! Not to mention the lack of professional appearance. As a business owner, I would want my employees to dress their part. I saw a few employees dressed like they just rolled out of bed; dirty jeans, stained t-shirts, well the list goes on. When you go to a salon that charges above average prices, you expect above average environment. Take pride in your work! But nevertheless I was not happy, still not happy with my experience there. I'm back to square one with my hair. I now wear it in a short pony tail when I go places because this mini Afro does not fit my face.

Business is about money, I get that, but also about customer experience. I've referred 3 friends here and this would be my second time coming in but I am sitting on i10 and Eldridge with a flat tire unable to move so I called then at 1:45pm letting them know I will not be able to make it due to the incident and weather. They are charging me $25 to reschedule when I had every intention of showing up but couldn't. Will not be coming back, there's several other stylist with a more empathy.

I was so nervous going in because I had never had a dry haircut before. But I am so glad I did though! It put me at ease to walk in and see so many curly haired people! Katie took care me and from the moment I walked in, everyone was so nice and welcoming. I arrived and sat down immediately with no waiting. Katie started working her magic and we conversed the whole time. I hate when I go get my haircut and it's just awkward silence. She explained the proper way to care for my curls from good cleansing techniques to what products to use/not use to how to refresh day 2 & 3 hair. I had gone in with many questions on my mind and she was able to answer them all. She made me feel at ease throughout the whole process. I had never cut my hair as short as I did but I absolutely love it!!! They also have a myriad of products that are curly hair friendly. I will definitely be back!!!

This is the absolute best salon for curly hair. The always give great advice and product recommendations to take better care of your curls. Totally worth it.

Daniel is the absolute truth! I really didn't believe him when he said my curls would be even better on Day 2. However, the curls were gorgeous. He was very knowledgable about what products I needed to achieve my desired look. The cut he did on my hair rejuvenated my look. I feel pretty! Go to Daniel!!!!

I received an amazing rezo cut by Daniel! I have type 4 hair with different textures throughout, which makes styling a pain. I asked for shape and volume and he did not disappoint. My hair is now much easier to style and maintain.

Daniel and Andrew are Amazing!! Both had a lot of information about Africa-American hair and both were Super sweet!! The only downfall is Daniel don't do wash and go's

This place is awesome. Daniel is fantastic. Honestly everyone I saw go thru there looked awesome. You can pick any one of the Stylist, but I recommend Daniel. He gave my daughter a bold color and awesome cut. I had to go back the next day for color for myself. if your a Natural Curly hair person or want to be, check them out. I'm visiting from California, so guess I'll have to visit Houston more often. This place was truly unexpected. It's the cutest and most charming hair salon I've ever been to. Go in and let them work there magic on you.

Daniel has real vision and creativity! I highly recommend doing whatever he says. It might take some extra time, but I predict it will be worth it. I really like what he did with my hair. This is a very nice salon.

Opening Hours
Mon

Closed

Tue

5:00 pm - 9:00 pm

Wed

Closed

Thu

5:00 pm - 9:00 pm

Fri

Closed

Sat

Closed

Sun

Closed
People Also View
Authorize your self with either of these to view contact details, your information will not be shared to any one
Newsletter Subscription for Virtuous Reviews LLP
One more step and you will be subscribed to our newsletters
We have sent you a verification mail on your email id, please verify it.