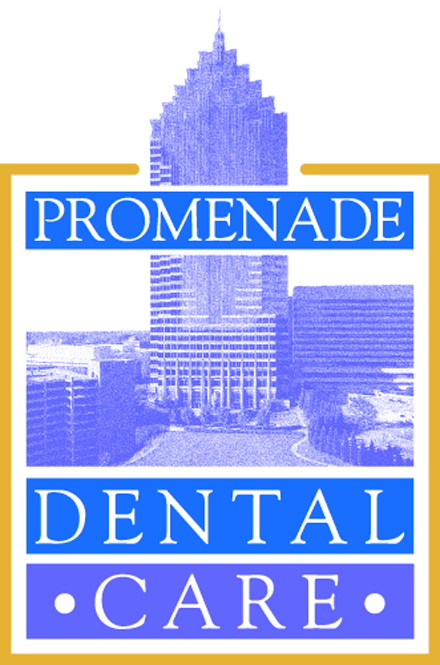 Promenade Dental Care
Emergency
1230 Peachtree Street NE, Suite 2475, Atlanta, GA 30309 USA
Claim Listing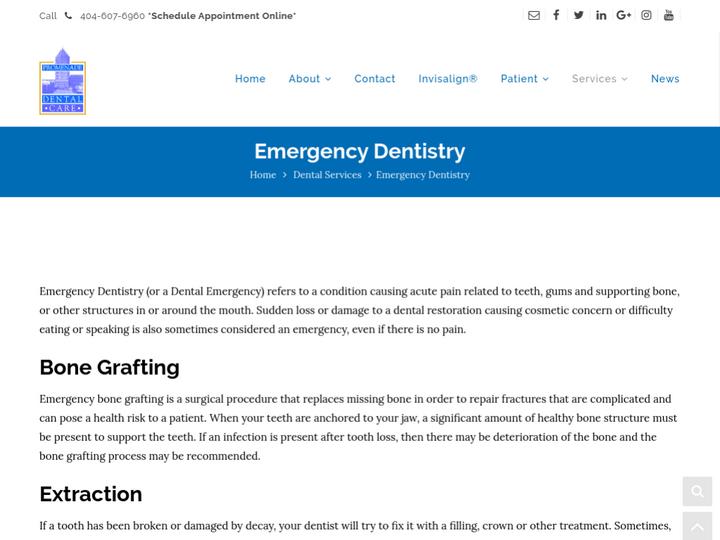 Company Description
The Midtown Atlanta dentists at Promenade Dental Care are gentle and caring dentists who use the most advanced materials and procedures available.
Review & Rating

Dr. Harris is fantastic. All of the services I've received have been exemplary. I'm always able to get what I need and am advised each appointment what I should do to continue to remain my dental health. The staff is friendly and courteous. I don't think I've ever been moved to recommend a dentist before but now any time anyone asks, I can't wait to tell them about Promenade Dental!

I gladly go to Promenade Dental Care in Midtown, the staff and the Dr. Harris are AWESOME and will be honest with you about what you need. I went after receiving another consultation for thousands of dollars in work including crowns when it turned out I just needed a series of fillings. Super friendly and helpful staff and prices after insurance seem quite reasonable. Dr. Harris simply and patiently explains his recommendations and procedures and constantly check to make sure you are comfortable. AWESOME!

I'm totally impressed with Dr. Harris and his staff. He saved a tooth that I thought needed to get crowned. He even took an impression of it just in case. As he was working, he explained everything he was doing. He said that in my case, he had to be creative, and he was. He took his time as it's obvious he's concerned about his quality of work and the end result, rather than getting folks in and out as quickly as possible. His assistant Pam was fantastic. Not only did they work with confidence and skill, but they kept things light by naming artists of the Pandora radio they were listening to while they worked. I was floored when he worked for over 2 hrs saving this tooth and I walked out with a $79 co-pay after insurance. And now it's white and not silver. I had my teeth cleaned a few weeks before, and his hygienist was not afraid to clean the way she needed to. I'd rather for them to do it right even if it means being a bit more aggressive. Look no further folks. This is the one!!! It's obvious he's not in it for the profit, even tho he is in the high-rise. I hear others want to take out all of your silver to jack up the profits. Not here! He's looking to fix what needs fixing, and do it right. Moving from Roanoke, I was so worried about finding someone in Atlanta who doesn't treat me like a number. So lucky to have found this team!!! My only fear is after people find out, they will be so busy that I can't get in!

I've been with them for over 25 years (2 previous dentists) but when Dr. Harris took over the place began to change. Don't get me wrong, he is a very good and nice dentist. But since he decided to spend more time with his family, there is an ever changing cast of dentists. You never know who you're getting. Moreover, at my recent 10 am appointment to which I was early, I was expected to wait for over 1/2 hour. This after 2 emails, a text and a call to remind me of my appointment. Sorry, this place has gone from great to questionable. Now, I am their patient no more.

I'm writing a follow-up review because I have continued to come to this dentist since my first visit in 2014. The dental hygienist was very energetic and enthusiastic. I felt very comfortable in her care. I felt like she was taking her time to get the best results with my teeth impressions to be made into retainers. I felt like my specific needs were taken very seriously. Dr. Harris was not there for my initial cleaning/check-up appointment when i decided to get retainers, but upon arrival of my follow-up appointment to get impressions for my retainers I was made aware he had reviewed my request for retainers and he had specific points he wanted me to be aware of so I could make a decision that fit my needs best and would avoid further costs in the future. I always feel like I receive fair advice and the best care at this office!

From age 11 until 22, I was going to the same dentist in Mississippi. Ever since I've moved to Atlanta I've been on the hunt for a good dentist. I made an appointment for my sister and I to see Dr. Harris and I was pleasantly surprised by how great this place is! If you're looking for a great dentist that's in the heart of Atlanta, Promenade Dental Care is the way to go. From the moment I entered the office everyone made me feel super comfortable!! I absolutely loved Cindy at the first desk, she was so nice and was a key factor in making me feel comfortable from the moment I walked in! As soon as I filled out all of my paperwork they took me back immediately. My dental hygienist Jessica was super friendly and sensitive to my pain points. I went for a routine cleaning and will be going back in February for a follow-up procedure. Dr. Harris is absolutely amazing and very detail oriented. He explained everything thoroughly and his service was excellent. I've been to some dentist offices where they try to push services on you, but he explained what needed to be done now and what to look out for in the future. Dr. Harris is extremely knowledgeable and was able to answer all of my questions in great detail…in other words…this man knows what he's talking about! I also received a print out of all of my out of pocket costs for my follow-up procedure, so I would be aware of what to expect for my next visit. This is my first review and although SEVERAL places have made me mad enough to write a book of reviews, this place was so outstanding that it prompted me to share the high-level of service Dr. Harris and his staff demonstrated.

I love this dentist, but don't get there early. Especially if you are getting just a cleaning. My appt was at 5, so I decided to get there a little early. I got there at 445 and left at around 6:15. I tried to get my ticket validated and the receptionist stated that they don't validate for cleanings. Let me say that this is RIDICULOUS. I paid $14.00 for parking. If you go here for just a cleaning, I suggest you park on the street or somewhere that is free!!

I wanted to give this location 5 stars because they are a great staff very friendly and professional but the fact that I still had to pay 16 dollars when they supposedly validated my parking took away 2 stars. I will probably switch to another non down town location because I can't see paying for "validated" parking kind of defeats the purpose. Other wise job well done!

They had me come in to pay $75 for a X-ray when I said I had a bad toothache. Then also tried to gain more money from me by asking to clean my teeth. Then after the end of paying $75 they tell me I should go to another dentist to get my tooth taken out.

From the beginning of my appointment to the end Promenade Dental was professional and comfortable. Jessica took great care of me. She is compassionate, friendly, efficient and provided excellent service. The staff was helpful and upbeat and I highly recommend this dentist office.

Opening Hours
Mon

Closed

Tue

5:00 pm - 9:00 pm

Wed

Closed

Thu

5:00 pm - 9:00 pm

Fri

Closed

Sat

Closed

Sun

Closed
Authorize your self with either of these to view contact details, your information will not be shared to any one
Newsletter Subscription for Virtuous Reviews LLP
One more step and you will be subscribed to our newsletters
We have sent you a verification mail on your email id, please verify it.