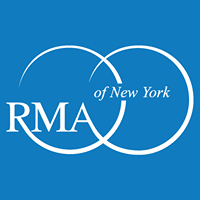 RMA of New York
Doctors
635 Madison Avenue, 10th floor, New York, New York 10022 USA
Claim Listing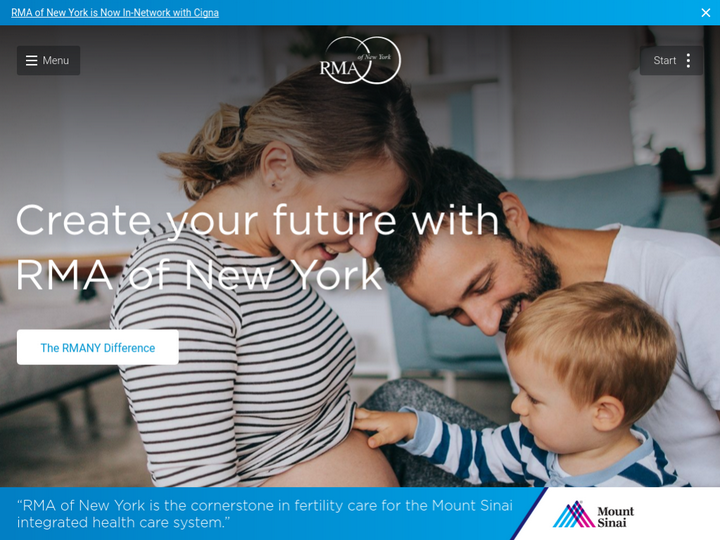 Company Description
Reproductive Medicine Associates of New York is dedicated to providing patients the highest quality care in a compassionate and supportive manner. Helping couples successfully achieve their family-building goals has been RMA of New York's focus since 2001.
Review & Rating

My wife and i were treated with respect and care. They were very helpful,encouraging and offered great support. We went through the process of doing IVF however we found out that my wife was pregnant (naturally) 1 day before the IVF treatment was to begin (thank God). We are blessed! But if you need help getting pregnant, they'll treat you with kid gloves and kindness - and considering the stress that the patents are under, that kindness goes a long way.

Extremely professional, nurses and doctors were all very friendly and responsive. My husband and I were so impressed with how organized and well run the facility is especially considering how busy they are. Most doctors offices would leave you waiting for hours but we were in and out each time. I mainly visited the NYC Madison Ave location but also made several visits to two of their NJ locations and was equally impressed.

Absolutely do your homework. I was very patient with Dr. Stein but after 6 months of not getting taken care of i gave up. When dealing with infertility every month is painful. He was very dismissive and my 2nd and 3rd opinion Drs said his reasons for hesitation are not anything more than protecting his stats. The anxiety I had for those 6 months was unwarranted as my new doc has never made me feel like she didn't want me to have a family.

I saw Dr. Kudesia after a year of attempting to get pregnant. She and her team helped my husband and I through every step of the process, first attempting IUI and finally moving on to IVF. I was successful on the first full IVF cycle and now I have a beautiful little boy. Dr. Kudesia is truly an expert at what she does and was so helpful in walking us through all the various decisions that we had to make. The nurses call after every test result and patiently explain everything with kindness and support. Recommended!

Dr. Alan Copperman didn't care about me. I helped him with infertility panel he hosted and when it came time to help me with my infertility needs he was unresponsive. Don't waste your time with doctor that doesn't keep their word.

This place is awful!!! DO NOT GO HERE FOR FERTILITY TREATMENTS!! I made the mistake of doing so and I deeply regret it! They are horrible to deal with in every way shape and form. Find some other place, any other place.!! They DO NOT care about their patients, they only care about $$$$. They treat you like a number, not a person going through something so emotional and heart-wrenching. They only see you as a cash cow!! GO SOMEWHERE ELSE!!

If you want to feel like a number then go here. I saw my doctor twice in the five months of care under RMANY. For my consultation, my doctor didn't even bother to do an ultrasound or any other evaluation, but just read my GYN's test analysis. I should have known then that I would get sub par care. There were never any followup calls or explanation of what was going on during my treatment. The office staff is fine, but the receptionist at the soho office was particularly rude and dismissive. It's a factory.

As simple task as booking an appointment with this office turned out to a mission impossible event , thanks to their receptionist, name Patricia. Her indifference was clear to me from the first moment she answered the phone and placed me on hold without even asking me if it's ok . Waited on line, then she finally answered and while looking for availability she accidentally hanged up on me and when I called back- no apology , fine but then she couldn't spell my name or my e mail address after I spelled it for her multiple times and to top it off , she accused me for having an accent as to justify her inability to spell my name correctly and she said she having a problem to book my appointment because of that ! Sure , my accent was the problem and not the background noises of these loud conversations and laughs of her co workers that I overheard this whole time!!! Patricia, If you not happy with your job do yourself a favor and just quit, as it is absolutely unprofessional and illegal to discriminate people by their nationality ( or accents ) , who are by the way your business's potential clients, trying to make one of the most difficult decision in their lives.

Staff is mostly techs not actual medical staff, we went through entire process and only saw Dr. Stein at consultation, he failed to show up when we had appointments and the staff said "we don't know what time he'll show up, you can walk down to the east side office and wait to be seen." Mind you if you're not in their various offices by 6:40am you'll wait at least 30-60 minutes to get in for blood work and visit. They heard you in there like cattle and consistently overbook themselves. Who has time for that? Why schedule appointments? Then after we completed the process they lied and told us we had to come back for 3 follow up appointments until we heard heartbeat, once you have a positive pregnancy most women wait a few months before seeing their OBGYN. They were in our network for infertility but not for post pregnancy appointments so they charged us out of network OBGYN costs for the 3 follow up appointments they INSISTED we come too and convinced us were apart of the total process which were unnecessary!! If you have to use them, good luck!!!

I went to NYC RMA last month and saw Dr.Flisser who told me I had to lose 16 pounds before he would start treatment. They ran blood test and put me on thyroid medication and told me to contact them when I lost the 16 pounds. I lost the weight in 1 month. I contacted RMA on CD1. The nurse told me over the phone she would send clomid to my pharmacy and I had to go the next day for bloodwork to make sure my thyroid levels dropped. I called the pharmacy twice that day to see if they sent the clomid. They never sent it, but not a problem I have to go in for bloodwork the next morning. I go do the blood work the next morning and I inquire about the clomid. The nurse tells me she will send the clomid and contact me later in the day with the results of my blood work. The nurse calls me later in the day and says my blood work came back fine, but Dr.Flisser said I have a BMI of 45% and in needs to be below 40 %. I said well Dr.flisser told me I needed to lose 16 pounds to start treatment. The nurse said she will speak to him and call me back........SHE NEVER CALLS BACK. I was so upset that the Dr.Flisser and the nurses gave me false hope and deceived me in such a sensitive time. The nurses and Doctor out right LIED to me. I was at work fighting back tears and got so depressed. My insurance covers EVEYTHING, and I refuse to have my money given to a practice that deceives patients. I spoke to a friend of the family who referred me to Kofinas fertility group in Methodist hospital. She got pregnant with twins on the first try there, didn't have to lose weight (shes heavier than me) and has alot of medical issues. I'm going there tomorrow, and I pray that they work better than RMA.

Opening Hours
Mon

Closed

Tue

5:00 pm - 9:00 pm

Wed

Closed

Thu

5:00 pm - 9:00 pm

Fri

Closed

Sat

Closed

Sun

Closed
Authorize your self with either of these to view contact details, your information will not be shared to any one
Newsletter Subscription for Virtuous Reviews LLP
One more step and you will be subscribed to our newsletters
We have sent you a verification mail on your email id, please verify it.