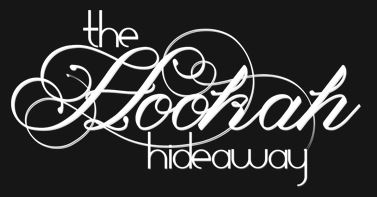 The Hookah Hideaway
Hire
43 Jesse Hill Jr Dr NE, Atlanta, GA 30303
Claim Listing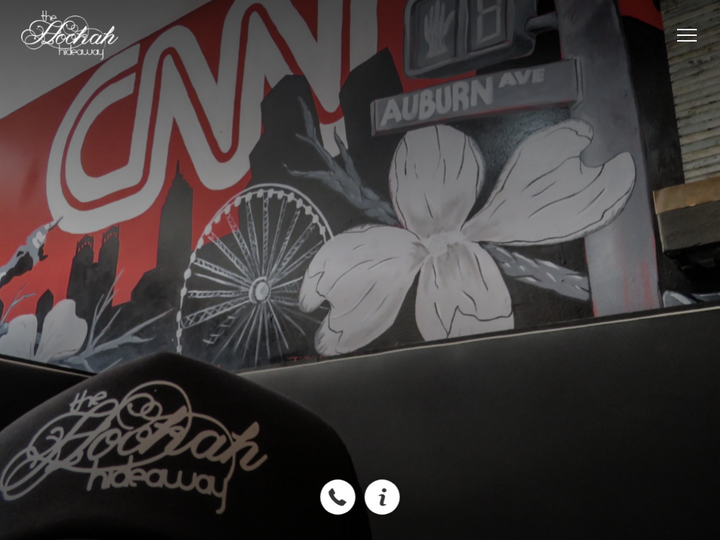 Company Description
The Hookah Hideaway is an intimate hookah lounge in the heart of downtown Atlanta. Featuring the best tasting hookahs and the smoothest drinks!
Review & Rating

Great place for music and fun, but the drinks are pretty pricey and I don't think they were worth it. I paid almost $30 for 2 cups of Hennessy and Coke. Otherwise, the service is great. I just wish they had more tables and chairs. 3/5 UPDATE: I had to come back and change my review after my return to hookah hideaway. First and foremost, I WILL NEVER GO BACK. I do understand that the people struggling with homelessness can be quite annoying at times, but that doesn't mean they should DIE. My best friend and I were sitting outside of hookah hideaway when a man struggling with homelessness asked to sit at our table. We said 'yes' because he was nice and didnt bother us. Eventually he stood back up and security came over roughing him up. Security left then came back and proceeded to push the gentleman in the street, and a car was coming! THANK GOD the car stopped just in time and did not hit him. But that man was an inch from instant death. The security guard showed no remorse for his action. And my sister got up and left in disgust. I understand he has to do his job, but that man could have died. That would have been a tragedy and scarred everyone who saw it for life! I will never return because obviously the security there does not value human life; homeless or not. This incident happened a few months ago, and I am just now posting this because my sister and I spoke about it recently. I think people should know how security is before they go somewhere. They are over the top, if you wanna see someone almost die... this is the place for you. 1/5

Went to visit while in town for a company trip. We went there based upon our waiters recommendations when asking for fun things to do around town. We took an Uber there, then walked in and walked out. The surrounding neighborhood didn't feel safe and the menu was sticky and dirty.

Great wings. Staff is always friendly and inviting. Only thing recently I went and for the party of two she charged us gratuity.

It seems like a nice chill spot to go to during the week. However, during the weekend it is not a place built for more than 30 people (including staff) to be, but when I went security kept allowing people to go in despite not having any room to get inside. The place is very small with no room to make a complete circle without bumping into someone. Also, some of the waitresses were being rude to a few of the customers. As I have stated overall, it seems like a nice little spot to visit, but some things should change to make sure it's a good and comfortable environment for all (including staff), Straight up! "Renovations possibly"

DJ hella bomb and solid. Owner cool hella nice and the hostess Ari is the sweetest ever... and she's gorg! I had the greatest time last night (7-2-18). A small jewel in the wall as I like to call it. Some say the area is sketchy but, I wasn't worried & people are very harmful. Plus, I'm from Cali... nothing surprises me lol

I've been here before on a night that wasn't busy enjoyed myself with no harassment from any of the staff. My visit on 6/1/18 was a disaster!!! The waitstaff and management is very rude and unprofessional! It started to rain outside so the outside patrons were forced inside. Then I was approached by a waitress that asked my party of 3 to move because we were in her section (to accommodate patrons that were outside sitting) and we have not ordered a hookah. She advised me that she have someone that wants to order a hookah and they need this section. I told her I did order a hookah from this spot from another waitress ( I gave my hookah away). She was like you gotta move for these people that wants to order a hookah. I advised her that I have paid for a hookah and you asking me to get up when you have people sitting that haven't paid for anything sitting. There's no signage specifying that this is considered a section. So then she go gets the lead waitress ( which happens to be the person that I purchased my hookah from). I tell her to tell the new waitress that she took my order and I did order a hookah. Then they proceed to tell me that with the purchase of a hookah you only get to sit for an hour. I can't finish smoking my $30.00 in one hour!!! That's like going into a restaurant and they say you have one hour to eat and then you have to get up. Then these waitresses go get security to ask me to move. I asked for the manager and he was outside chilling. She went to inform the manager that I wanted to speak to him and he told her to tell ME to come to HIM! Very unprofessional! I have my own business and I know professionalism. This place of business is not professional and I would not allow my staff to treat my patrons in this manner. As a patron this was a horrible experience. I felt harassed by the waitress and discriminated because there were other sections why didn't the waitress ask them to move? They were in those sections when I walked in the door. *** Note to owner**** The management staff needs more training and they need to know how to properly approach and inform the patrons of all policies. Under NO circumstance is it appropriate for the MANAGER to have they PAYING PATRONS come to him. I understand it is a lounge atmosphere but he should have can to the patron and asked to step out to speak. NOT tell the waitress to tell the patron to come to him. Waitstaff should have pulled all receipts for all sections and the section that been cashed out the longest should have been asked to move. A sign NEEDS to be posted so patrons know exactly where your sections are located. But putting a time limit on how long a person has to enjoy their purchase is like going to a restaurant and they tell you how long you have to eat your food. This was a horrible experience that was NOT handled properly nor professionally. This review is so you will know how your business is ran when you are not there and you will know how your patrons are violated by your employees. I'm a college educated businesswoman myself and this is completely UNACCEPTABLE!!! I will revisit to see if there are any changes.

Came here cause I was Hungry but the cook wasn't in at the time. Stayed for a few drinks tho.. Nice little spot Manager was cool as hell.. Definitely a spot I'll visit again when I'm back in town..

It was a cool place but its way too small.. They need air conditioning if they are going to charge gratuities...Their drinks are over peiced...If its a sweat box at least have cheap drinks! My waitress was cute tho

Small hole in the wall that smells like fried chicken. I mean you will actually come out smelling like fried foods... But if your looking for a late night hype and a good hookah, this is your spot. Music was good and the bartender was on point.

Past few times I have been the venue has been flooded, or other issues going on. The people on the street are getting a bit outta hand too. The hookah is good and great pricin, love the late night food option, kitchen is great. The bartenders and staff are consistent and pretty cool. If you go there at the right time on the right day you may get you a good spot and be taken well care of.

Authorize your self with either of these to view contact details, your information will not be shared to any one
Newsletter Subscription for Virtuous Reviews LLP
One more step and you will be subscribed to our newsletters
We have sent you a verification mail on your email id, please verify it.