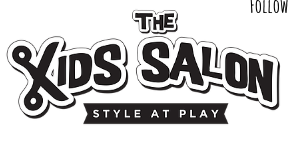 The Kids Salon
Hair Salons
1544 Piedmont Ave NE Suite 117 Unit 10, Atlanta, GA 30324
Claim Listing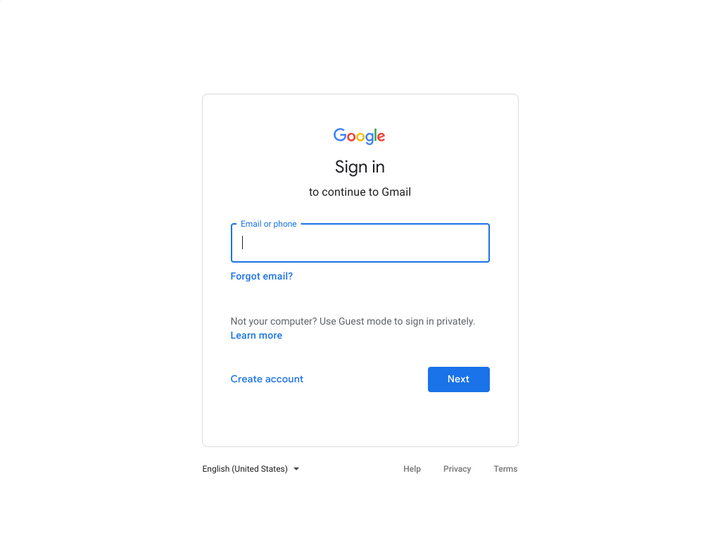 Company Description
Giving the best kids salon experience is our pinky promise! The Kids Salon is a playfully modern and upscale kids hair services boutique dedicated to providing the best service to our clients, both big and small. Our kid-friendly stylists are trained to provide a comfortable atmosphere while cutting and styling your kid's hair with patience and speed.
Review & Rating

Jewel did an amazing job cutting my son's hair. He's three years old with curly hair, so not the easiest customer. Jewel clearly has a lot of experience with children, she was so sweet with my son. He enjoyed sitting in a "car" and watching an episode of Daniel Tiger while she cut his hair. We will definitely be going back!

Jewel was very nice and patient with my 2 year old. I was nervous about her first appointment, but she accommodated us well! Very affordable and they have tablets that keep the kids occupied.

Have only been here once but was very happy with the results. The haircut was great and the stylist was great with the kids. It's a little place but they've got everything a full size salon would have for the kids--lollipops and little treats and hair products for sale. I also like being able to book an appointment so we don't have to wait around for an hour after school. Love love LOVE having a kids salon IN TOWN finally!

Ms. Jewel is friendly and efficient with her haircuts, which is appreciated as kiddos have short attention spans! I love that her salon is small and scheduling is never a problem!

Fav. Kid's haircut place! The stylist are experienced with children, parents and nannies! Service is always quick and friendly. The kids love going there too! They get to sit in the cars and play on the iPads while they get their haircut. It's great!

Jewel is awesome with kids! I have been bringing my son there for 2 years, and my second has just gotten his first of many to come. The Kids Salon has been a great find in our neighborhood, and I would highly recommend Jewel as someone you can trust to make your child feel comfortable and look good!

We've had great haircuts with Andrea for our 1 and 5 year old. One time we had a scheduling mixup and I booked two different days but she accommodated is so we didn't have to leave and come back. We appreciated it so much!

We have been regular customers for several months, but after an incredibly rude experience with another customer and The Kids Salon staff, we will not return. While waiting 10 minutes past our appointment time, we overheard a customer outside complaining about "the little kid" there (the irony of hearing this outside of a children's salon was amusing). When that customer went inside, she started complaining specifically about our two year old. There were several children outside running around and screaming, why complain specifically about the only brown child? The salon stylists came outside to only tell us (and none of the other families) to be quiet, not once but twice. Was he running around screaming? No. He was a two year old sitting on a bench waiting past his appointment time. This would not be an issue if we weren't the only people targeted with the complaints, so I can't help but feel this was racially motivated. I do believe the stylists here are talented with their work, but perhaps not so much with customer service. If you have brown children, please avoid this salon and its clientele to save your family from such a disheartening experience. Edit: There's no way to respond under your comment, but thank you for explaining. We were told specifically that customers inside were complaining about us. A few things that could have helped improve the situation: 1) Staff could have apologized or at least acknowledged the wait time. 2) Staff could have offered us a place to sit inside to save the outside furniture from the fierce strong hands of a two year old. After the second reprimand, we saw two empty seats inside. Why weren't they offered if your concern was for the furniture or the other businesses? Were the children running up and down the hallways also spoken to? 3) The tone of both people's voices didn't seem like they had any experience working with children. Why not offer him a toy from inside or ask us to sit inside after there was space available? Respectfully, there is no need to send anything in the mail. I sincerely appreciate your response, hope our suggestions prevent other families from having the same experience we did, and wish you the best of luck with your new store front. We will, however, choose to take our business elsewhere.

Great job! I thought my grandson, only 14 months old, would throw a fit while getting his hair cut, but didn't happen at all! They know how to distract such young children and are impressively quick with cutting. His hair looks great! I highly recommend!

I just moved here and really needed someone to wash and blow dry my 4 year old granddaughters very thick hair. Jewel was amazing!!! She not only washed, blow dried and braided my granddaughters hair, she talked to her, was very patient and professional. When we left, my granddaughter said, Ma Jewel is so kind. She shared her IPad, gave me a surprise and a lollipop! She was happy and so am I. I definitely recommend The Kids Salon. Thank you for doing in 45 minutes what would have taken me all day.

Authorize your self with either of these to view contact details, your information will not be shared to any one
Newsletter Subscription for Virtuous Reviews LLP
One more step and you will be subscribed to our newsletters
We have sent you a verification mail on your email id, please verify it.