Top 10 Audiologists in USA

Margaret Hutchinson, PHD
Board Certified Doctor of Audiology, Woman Business Owner, Austin Leading Audiologist Austin Hearing Services was founded in 1999 by Margaret Hutchison. Dr. Hutchison has been an audiologist since 198 ... Read more

McCurley Hearing Design
Our Audiologist, Dorothy McCurley, AuD, opened McCurley Hearing Design in August 2014. She previously provided audiology services for more than 25 years as a member of New Mexico ENT Specialists, work ... Read more

Nancy Sideri
Better hearing and a better quality of life can be yours for many years with the help of the right hearing professional. At Preferred Hearing Care, LLC, we pride ourselves on developing long-term rela ... Read more

S.B. Resnick, Ph.D., Inc.
Dr. Steffi B. Resnick is a Fellow of the American Speech Language Hearing Association. She is board certified by the American Board of Audiology and is a Fellow of the American Academy of Audiology. D ... Read more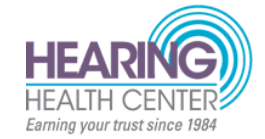 Dr. Ronna Fisher
Dr. Ronna Fisher established the Hearing Health Center in 1984 to honor her father. "He started having difficulty understanding clearly when he was in his 30's due to rheumatic fever as a ... Read more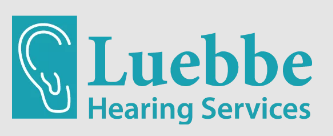 Dr. Mary Lou Luebbe-Gearhart, Au.D.
Dr. Mary Lou Luebbe-Gearhart, Au.D., is recognized as one of America's most experienced and trusted hearing experts. She is a board-certified doctor of audiology and has been president of Luebbe ... Read more

Miller Audiology and Hearing Aid Dispensing​
Miller Audiology is a family owned and operated an independent private practice. Our goal is to provide a compassionate, caring environment for our patients, offering them first class service and know ... Read more

SARA NAGEL, AU. D.
Dr. Nagel received her B.S. and M.A. degrees from Brooklyn College, City University of New York, and her Au.D. from A.T. Still University-Arizona School of Health Sciences. Dr. Nagel trained clinicall ... Read more

Marcia Blank, AuD
Marcia Blank, Au.D. CCC-A Audiologist Au.D.Doctor of Audiology A.T. Still University, Arizona School of Health Sciences. M.A. in Audiology, University of Iowa. B.S. in Speech and Hearing Science with ... Read more

VirtuousReviews bring forth the list of top Audiologists in USA who are practitioners and treat those people which have hearing loss and take essential measures to prevent the related damage. These best Audiologists implements many testing strategies which focus to determine that if that person is able to hear the things within appropriate range. If they find it quite difficult, these Audiologists determine that which portions of hearing is affected.
Search for the most effective and professional audiologist near you by checking the list online and which is known for providing the best recommendations to their patient regarding which option will help in a better way.
How does these Audiologists help?
Determining the hearing disorders in infants, children and adults.
Amplification like hearing aids or other assistive listening devices.
The problem with how the brain processes the sound.
Noise in the ears.
Sensitivities to any specific sounds.
Balance disorders
Ear infection
What is the necessary question that one must ask to their Audiologists to achieve the better result?
How can they help you?
How many sessions do you need?
How often do you need to go there?
How much do they charge?
How VirtuousReviews offer maximum Benefits while offering the list of top Audiologists?
Increased flexibility:- Pick a Audiologists which is right for you and offers quick access
Less Waiting time for treatment
Greater control about when and where you will be treated
Flexible Spending
Improved Outcomes of Treatment
Enhanced Patient Experience
Expert advice