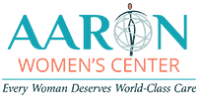 Aaron Women's Clinic
Clinics
2505 North Shepherd Dr., Houston, TX 77008
Claim Listing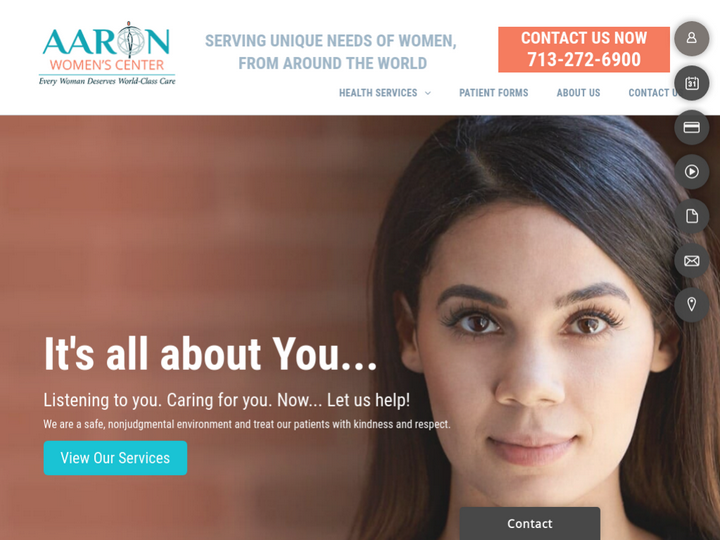 Company Description
Our women's health care centers offer first and second trimester outpatient pregnancy terminations. We are the ONLY FACILITY in South Texas able to perform abortion procedures up to 20 weeks. Our medical team includes experienced gynecologists, anesthesiologists and certified licensed anesthetists, mid-level practitioners, nurses, counselors, and medical assistants. All staff are highly trained and committed to providing the very best health care
Review & Rating

Excellent place. Very sweet doctor and staff. I was treated so well and at all times felt safe and cared for. If you need an abortion please go here or at least check them out. I went to Houston Women's Clinic and was shocked at how horrible and dirty it was. Be careful with your health choices. You can get an infection that will kill you if you go to a doctor or clinic that is not clean. And the staff at Houston Women's was rude and obviously did not care about the patients. They just wanted me to schedule an appointment and did not want to answer my questions. Ladies Beware. I checked out the clinics before I decided to go here. This is the absolute best place in Texas. Thanks to all the staff and the doctor.

The TX Surgical Center is a really nice place compared to the other clinics in houston. They also offer the cheapest prices in Houston! If you're 14+ they can also help you here, which I've heard is cheaper than planned parenthood! This surgical center is definitely not your typical shoe box clinic.

On my first consultation for an ultrasound it looked kinda shady and I was so nervous. I felt like the wait took forever. My 2nd appointment was a complete turn around. Went in at 8:30, Dr. Was very nice and got straight to the point. The medicine did wonders in helping me to relax, and the nurse was right there rubbing my arm and assuring me everything was fine. Quick and quite pain less. I was headed home at 10:30. Thanks again for helping me through😘

Everyone from the front desk to the doctor were amazing 😉. Shelby. Staci. Linda. Carissima Tan. Doctor karpen and his wife. This was such an emotional time for all of us and they made us feel comfortable and accepting of the issues of fetal anomaly. It was completely confidential and reassuring. I recommend this place to all women in need You will be in a better place in your mind when all is said and done. Words can't express our gratitude ❤️ They all went above and beyond

They were very rude and insensitive. Quoting different prices up until the procedure. In addition when I got to the back, I asked for full sedation. They gave me twilight meds I was up the whole time and felt everything. The doctor didnt care the nurse tried to calm me down but the damage was done. Please choose another place .

Everyone in this building made the experience as nice as they could. All very helpful sweet and understanding. Linda was especially good in many ways along with lightening the mood

I found that everyone in the building was knowledgeable of whatever question I had. Not only did I get answers I received real life friendly answers. There was no sugar coating going on. They used the best examples to describe what would happen next. I found that they are also family oriented. I think 3 generations are there right now. Despite what you are going through please talk with any of the ladies. Pretty cool people. I would suggest taking the day off from work because that's what I did for my 3 day procedure. I would get there and just relax and let them tell me what to do next. Dr. K was awesome because he is quick and understanding and he has a staff that knows his every move like synchronized swimmers. I am very observant and there was not one person that could not help. I want to thank everyone there who made my life a little bit easier. Please keep up the great work that each and every one of you do at TASC. I was even motivated to get a nice shade of red lip stick, a nice big Titan truck, and enroll into a nursing program. Lots of love sent to you all! Thank you very much!

I had high hopes walking into this place, it seemed private and quiet. Well it went down hill fast. The doctor is flat out rude. At an emotional time the last thing you need is to feel like your wasting their time. He is very arragent and makes it uncomfortable to even ask questions. He told me my only option is to be put to sleep because when He gave me an ultrasound I squirmed and he doesn't deal with the oohs and the ouches. I heard the two people before me have to be put to sleep as well so I got the impression if he isn't interested if he can't put you to sleep and not deal with you. I went on a Monday and he said he only can put you to sleep on Saturdays because the girl he uses lives in Oklahoma. I frowned because i Came on a Monday and like any other person wants it to be over as soon as possible. He catches an attitude like he is doing you a favor. Horrible experience I cried when I left and thank my lucky stars that led my to the doctor I went with because they were cheaper and a million times more caring.

This place was wonderful, we had to make the hard choice of coming here. They made me feel so goodnight the entire time yes the wait was so long but it was because it was better for me. Linda the nurse was great she answer every question I had and my husband said they answer his too. The whole process when fast on the last day I didn't feel anything and they have called to check on me days later! Go here if you need to make this choice. The clinic was very clean! No pain at all! The doctor explains everything to me since day one! He was also so nice.

I want to thank all of the wonderful nurses and staff members at this center who went above and beyond to help me through a very difficult period of time. First of all, they were the only clinic in the area that was able to take me in on the same day, which I really needed. When I came in, not only did I feel 100% free of judgement, they helped me feel calm, safe, and cared for. Everyone was kind and professional and they made the process as easy as possible. They are very busy and the wait time is long (arrive early if you can), but it's clear that they do their best to offer quality care to all women.

My wife is beyond satisfied with her experience here at Aaron Women's Clinic. Dr. Karpen explained each option available for termination(7weeks)and even recommended the "asleep" option which entails being put completely under by an anesthesiologist. The emotional distress of my wife is fairly low for what she expected, but is due in part to not being conscious for the procedure. My wife was also very pleased with Dr. Karpen and the nurses bedside manner. Yes, you have to wait up to 4 hours, but it's because there's only one doctor performing these procedures and there's a considerable amount of diligence and time the Doctor and his staff are putting into each patient.

Opening Hours
Mon

Closed

Tue

5:00 pm - 9:00 pm

Wed

Closed

Thu

5:00 pm - 9:00 pm

Fri

Closed

Sat

Closed

Sun

Closed
Authorize your self with either of these to view contact details, your information will not be shared to any one
Newsletter Subscription for Virtuous Reviews LLP
One more step and you will be subscribed to our newsletters
We have sent you a verification mail on your email id, please verify it.