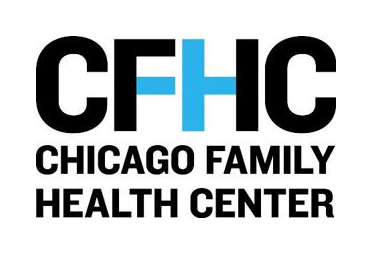 Chicago Family Health Center
Centers & Stores
9119 S Exchange Ave, Chicago, IL 60617, USA
Claim Listing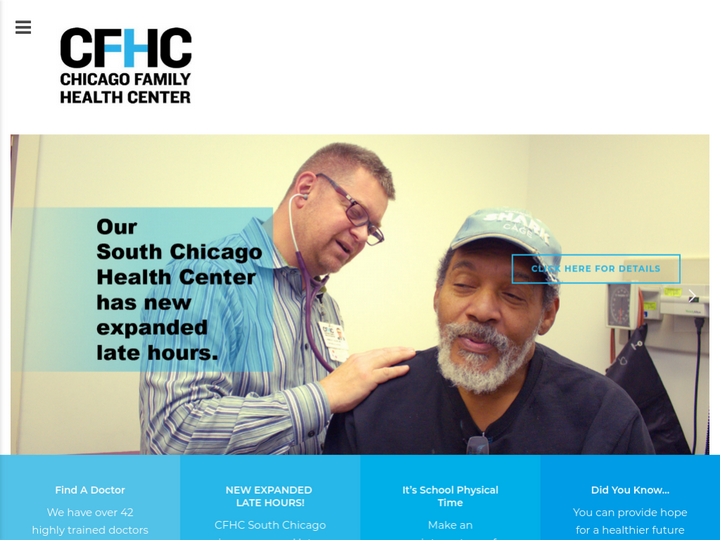 Company Description
Since its founding in 1977, Chicago Family Health Center (CFHC) has become the primary care medical home for thousands of Chicagoans, including some of the city's most vulnerable populations.
Review & Rating

It's like a revolving door. They rush you in and out without addressing the actual concerns. The doctors are okay and most of the medical assistants are lazy.

Over a week of calling and unlimited voicemails no one has still returned my calls. My last visit I had to wait 3 hours to see the doctor because no one was able to reach out to me before I paid for a lyft to come there to let me know she had left for the hospital even though she had been gone for 30 minutes or so. I was receiving prenatal care so they ran labs. No one called with test results, they sent over every prescription except what I went in asking for even though my examining physician said I needed it. There is ALWAYS an extremely unhappy customer in the lobby due to incompetence of the staff and I still have not had my prescription filled after multiple calls with wait times of AT LEAST 20 minutes and at least 6 voicemails. I reported them the the BBB where I learned they are not BBB accredited. I would NOT recommend this facility to ANYONE.

This is an update from my prior review. The medical center now has a new doctor. A male doctor who despite the fact that he is not Hispanic, he took it upon himself to learn the language of his patients. He is very professional but down to earth. Shows ample knowledge about his patients diseases and keeps up with updates as promised. I am glad that the centers are now hiring doctors with the desire to be true to their professions and not just working for a paycheck. Great job Dr. Aaron Brinkman. You are an assest to these medical clinics. Let's hope that management start lisntening to its clients and continue to hire more great doctors like you. Thanks again for your great service and looking forward to being a patience of yours. The receptionists, on the other hand, are always friendly, professional, and courteous. I have been to this clinic several times and I have always felt welcomed and appreciated by the receptionists. I wish everybody were are nice as these ladies.

Sometimes the waits can get long...but its worth it. the doctors are great and they have other resources that helps in all areas of yoyr life. Been my doctors for years and never left feeling unsatisfied.

Trying to make an appointment and I have been on hold for ever 20 min

Most times all staff are friendly sometimes there is a long wait even if you have an appointment, it just really depends on who you are seeing and for what that day. Today my appointment was at 10 and I left at 10:55 less than an hour which is great. I favor this location because not only is it close to my house, this location is also big. Parking is good too. They have a free parking structure directly across the street if there is no free street parking left.

I love CFH because it's a great place to receive great mental and physical health care right in the community. They accept most insurance providers and the medical staff are thorough and attentive. The care coordinators go out of their way to make sure your needs are met and your concerns are addressed.

This facility needs to be under "NEW MANAGEMENT." The doctors are good, but some or most of the staff could care less about you. These ladies (so-called staff) will be very rude, lazy, or nasty towards you. Not all of them, but some are BAD! If I were in charge of this facility, I'd hire new managers and supervisors. All it takes is one trip, and the customer service is awful. 🤔

If I could figure out how to give this place zero stars, I would. I have been dealing with this location over the span of 3 decades: as a sick child in the 90's, during my 1st pregnancy in the 2000's (I quickly transferred to another doc after such bad service) and now during my 3rd pregnancy. Instead of upgrading the building, they should have paid for better training of their staff. My past three pre-natal appts have all had wait times of over one hour, one was an over two hour wait. On top of that, when you call, you can't get through to anyone, and when you finally do, they can't help you so you get transferred to someone's voicemail and they never call you back. If you can go somewhere else for your medical care, I suggest you do, this place doesn't care about their patients at all!

Rude bias. I put on my demographics native Americans these idiots change it to black. How dare you. The "acute" symptom doctor Amira needs to have more respect for people who are patients and stop acting like people come in for small problem. Dude you work in a poverty neighborhood with a majority of Spanish speaking people what do u expect. Quit your job while you can because you're ignorant. Go somewhere else everyone you'll get better quality service. These idiots devry degreed doctors.

For a very long time, the phone system has been terrible! Probably if this was the service or performance of an employee or citizen, they would have been terminated or punished a long time ago. I have been trying to get through and get proper service for two days now. Times when I mustered up patience to hold long times for service, still I was transfered to a voicemail I did not request. How long are you going to have this phone problem? Also, I have walked in several times and left messages with my doctor's assistant for my doctor to call me, since I couldn't be successful calling. And, they doctor NEVER called. I have experienced several other unprofessional and inconsistent services from Chicago Family Health Center on 91st Exchange and the call center. I will complain to this center's director again.

Opening Hours
Mon

Closed

Tue

5:00 pm - 9:00 pm

Wed

Closed

Thu

5:00 pm - 9:00 pm

Fri

Closed

Sat

Closed

Sun

Closed
Authorize your self with either of these to view contact details, your information will not be shared to any one
Newsletter Subscription for Virtuous Reviews LLP
One more step and you will be subscribed to our newsletters
We have sent you a verification mail on your email id, please verify it.