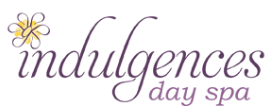 Indulgences Day Spa
Beauty Spas
4100 Federal Blvd, Denver, CO 80211
Claim Listing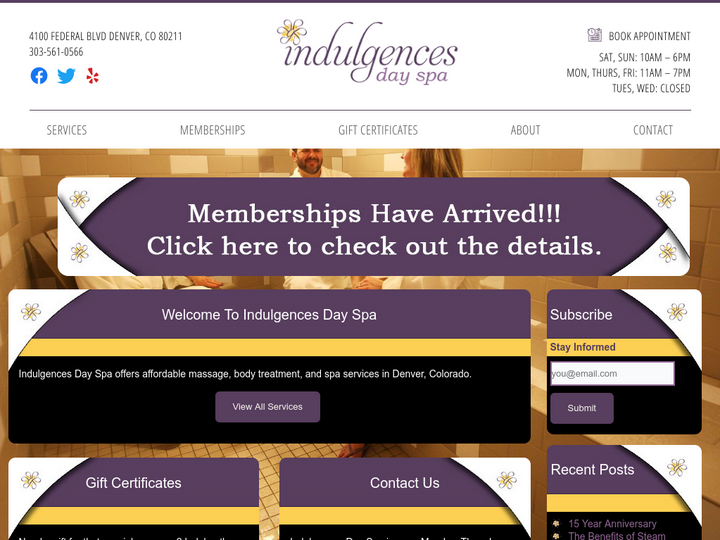 Company Description
Since our opening in the fall of 2000, we have built our business on a few basic ideas; that spa should be relaxing and enjoyable. That services and products should do what they claim. That every customer is important and it's our job to listen to what they have to say and respond appropriately. These ideas have served us well and continue to inspire us every day.
Review & Rating

Brought my daughter on a trip for her birthday and we decided to treat ourselves to massages and facials! They were wonderful! Will definitely come back!

I just received a 90 minute massage at Indulgences spa with Arleen. Wow!! It was amazing. I have chronic lower back pain and I walked out pain free! I will definitely be back. Thank you Arleen!!

I love this cozy little spa and always feel great when I leave. I wish however that they wouldn't switch up your therapist without telling you prior to arriving.

Great day spa close to my home. Fantastic service every time! Love the steam room that's available before your treatment. Great value as well. Thanks!

Came here with my sister to relax before her wedding day, and boy did they not disappoint! This was one of the best massages I have had. Even better than Woodhouse Day Spa. We will be back for sure! Thank you to everyone who made our experience so relaxing!

First time coming to Indulgence Day Spa. Such a cute little boutique spa... loved the steam room and Melissa gave an absolutely fantastic massage! Will definitely be back!

My husband and I received a couples massage gift certificate for our wedding. We've been to many spas but this one topped them all! Super clean facility, kind staff, wonderful complimentary steam, infused water, and chocolates. Cute gift shop too. We look forward to going back!

Saw the same therapist several times (she's amazing), but she moved so I tried out a couple other therapists that work here, and it was pretty bad. Two of them were in need of a nail trim (not enjoyable at all). One of them had her pressure all over the place- dug in ridiculously hard with her elbows, but I could barely feel her hands. She kept holding "pressure points"... or what she thought was a pressure point, but wasn't at all. Definitely would not recommend. Overall, the staff is extremely nice and accommodating, but I am not sure I want to spend another $80+ to try out a different massage therapist here

I visit Denver every Memorial Day weekend to visit one of my best friends and I decided to surprise her with a spa day. Being from out of town, I had nothing to go off of other than reviews when selecting a spa. I was pretty impressed with what I read online so I decided to book Indulgence. I'm glad I did, because they did not disappoint. I did an hour massage with Lauren and it was incredible. I've only had a facial once before so I added an hour facial after my massage with Yelena. This is the most relaxing and rejuvenating experience, I only wish I could start every day with a facial! Yelena was excellent every step of the way, she answered all of my questions and since I had only had one other facial, she explained each step as we went along. I will certainly be returning when I visit Denver again next year! If you're looking for a great spa experience, book with Lauren and Yelena!

Totally blown away at this gem. Will definitely be back. Relaxing environment, lovely staff and a cute gift shop.. What more could you want!

Authorize your self with either of these to view contact details, your information will not be shared to any one
Newsletter Subscription for Virtuous Reviews LLP
One more step and you will be subscribed to our newsletters
We have sent you a verification mail on your email id, please verify it.