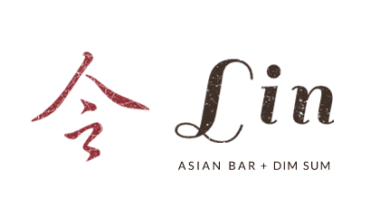 Lin Asian Bar + Dim Sum Restaurant
Restaurant
1203 W 6th Street, Austin, TX 78703 USA
Claim Listing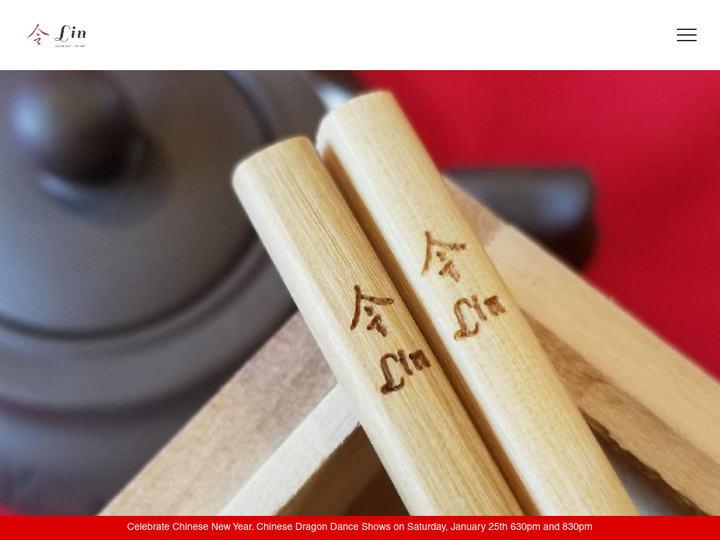 Company Description
Chef Ling came from Fuzhou City, Fujian Province. She was brought up by her grandmother, and such a childhood forged her into a simple, down to earth, value bounded country girl.
Review & Rating

Delicious food and wonderful customer service!! I will definitely go back!! The soup dumplings were delicious

Drove here all the way from Waco for some amazing food and was not disappointed. We had a party of 8 and did make reservations . Seated promptly and drink and food orders were taken . Our server was knowledgeable in the menu and made some excellent recommendations. We did as suggested and worded it family style. We tried almost everything offered on the dim sum section of the menu I think each of us had a different favorite. My 6 year old also had a blast and loved trying all the different food including the volcano shrimp. We also ordered the deserts the chocolate tower was a favorite. Overall I would highly recommend this place make sure you make a reservation as they are a very busy restaurant.

Enjoyed some flavors more than others, but every dish of dim sum we ordered was great! (Though I would highly recommend the Egg Cream Bun to finish )

Really enjoyed some of the dishes here for dim sum but others were a miss. The soup dumplings were tasty as was the scallion pancake with curry sauce. The sweet cream buns were amazing. Skip the spareribs. Service was mostly good though I thought it was strange I was never asked my drink order and dirty plates weren't taken away or replaced before dessert. Definitely make reservations.

5 stars honestly doesn't do this place justice. I got a full course meal and ended up spending something like 60 bucks. The staff was super nice and helpful but not overbearing. All of the food was super good. I hope this review helps somebody Im so glad I stopped here

Could have been a 4 , the food was good but not good enough for 4 stars. If you have been to Shanghai and actually eaten Dim Sum you might be let down. It was good but not as flavorful as I would have liked both from a seasoning and spice perspective. Loved the layout and the staff was very friendly. I would go again because it's probably the best you will find in Austin.

This place is busy for a reason. I love visiting spaces, and getting service at the bar - and this place was a perfect place for that. I had their dummy rice by recommendation, and their portions are perfect. Would love to go back, and have a bigger group to share plates.

Okay folks, this place is flat out amazing. My boyfriend and I went for our 2 year anniversary, (we also went previously with some friends) everything we ordered was phenomenal. It can get loud when they're busy so don't expect a quiet atmosphere but if that's no biggie you'll love the space. Well decorated and a GREAT sake selection (Bride of Fox bottle price was a tad pricey though). My take, go check it out. Try some dim sum and have a nice glass of sake. Enjoy!

Delicious dimsum. Best tasting and most healthy in Austin for sure compared to places like Fortune or Shanghai kitchen. Our kids especially like the shrimp ha cao. Depends on the time of year they also have proper dessert (fire cracker cake I'm still waiting for you to come back). The place is small and parking are limited so if you have small kids recommend eat early to avoid long wait and try to sit outdoor on porch.

I have celiac and their website had a ton of dishes marked gluten free, so I was excited to eat here. As soon as we sat down we double checked gluten free options and made sure to verify again when we ordered. When we got our food, however, we were told it's not actually gluten free because they don't use gluten free soy sauce and everything with a brown sauce has "traces" of gluten. Glad I asked before I ate anything. I had to order a different dish and they still tried to charge us for the original one. Would have liked this restaurant if they were honest about their lack of options.

Amazing place. Quality of food was spectacular. Service was amazing. Food was so flavourful and everything came out at the right temperature. Their fried rice was the best I've ever had. Place looks very nice too. Plan your visit because it get pretty busy.

Authorize your self with either of these to view contact details, your information will not be shared to any one
Newsletter Subscription for Virtuous Reviews LLP
One more step and you will be subscribed to our newsletters
We have sent you a verification mail on your email id, please verify it.