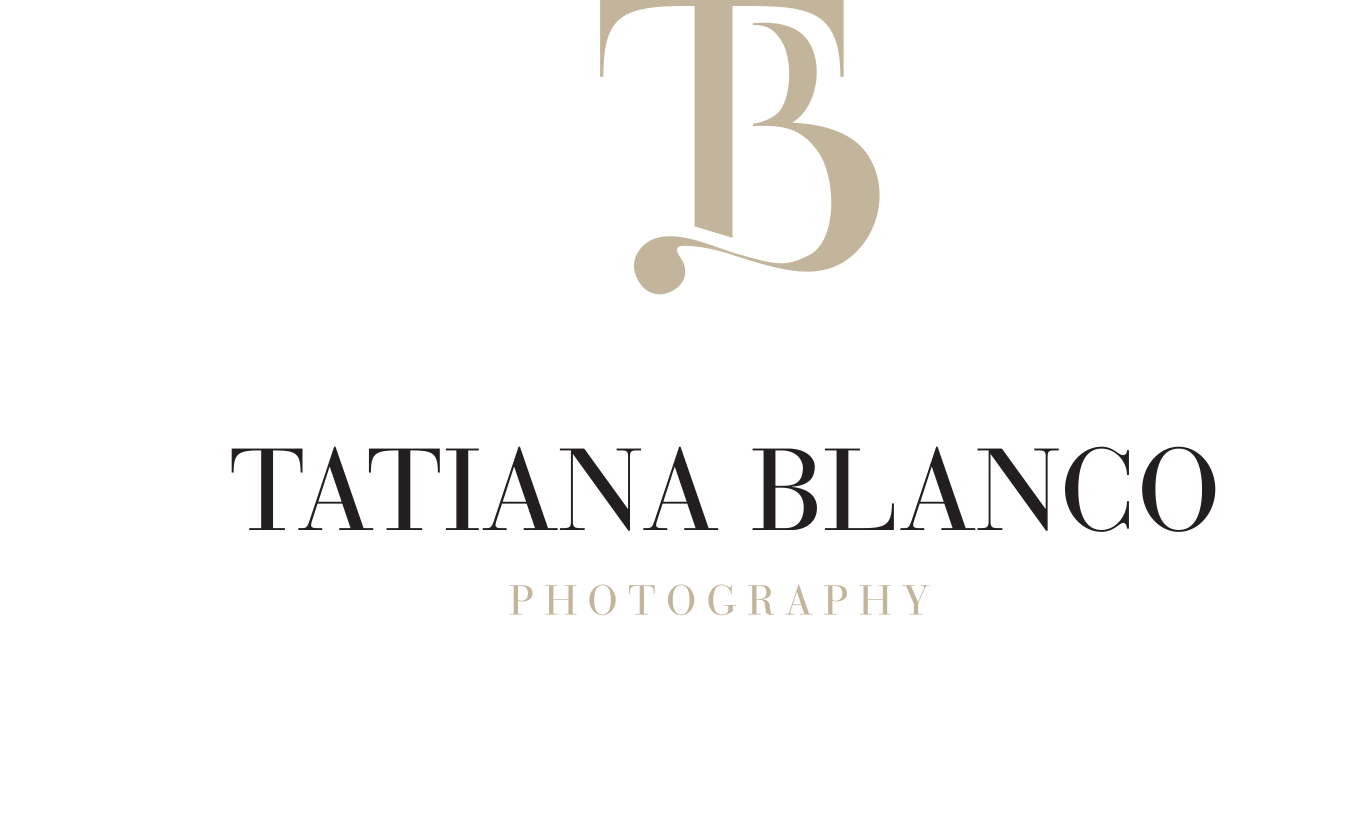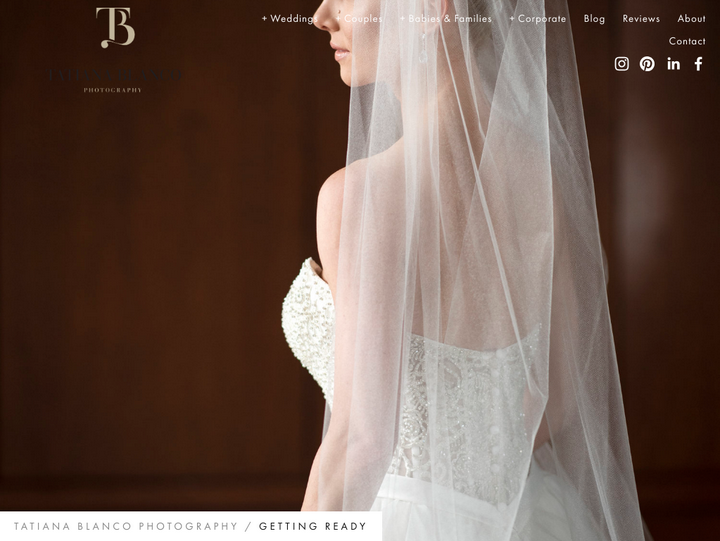 Company Description
I was born and raised in La Coruna, Spain. Growing up in a family of seven siblings I was always trying to figure where I fit in. As a teenager I was always fascinated by the arts and enjoyed exploring my creativity in different mediums. I wanted to paint and grow up to be a successful artist.
Review & Rating

It was incredibly easy and perfect to work with Tatiana, her work is excellent and she gave us more than we expected. Professional and talented, but also caring about the special moments and very helpful in the stressful moments that are normal on a wedding, always with a smile and new ideas. We love our pictures, they are going to be the best memory from that special day. It's been a long process to pick the best pictures because we love them all!

I highly recommend Tatiana to anyone looking for an extremely talented, professional photographer. Tatiana has a friendly and upbeat personality while also being focused and detail-oriented. I was first introduced to Tatiana at a bridal shower where I knew very few people. A childhood friend of my husband's was getting married and we happened to be seated at the same table. Tatiana was personable, friendly, and easy to talk to. My husband was in the wedding and I loved all the shots she got of the bridal party. As soon as I got to the planning of my own wedding I knew exactly who I wanted as our photographer. We thought back to the pictures our friend's had shared of their weddings and engagements that we had been the most impressed with and it was an easy decision. My husband and I come from big families and we also had a rather large bridal party. Tatiana had plenty of different options and packages to choose from to fit our needs. We requested a second photographer (a service that she offers) to capture as many photos as possible with an abundance of candid shots from alternate angles because my husband and I are notoriously terrible at having our pictures taken. On the morning of the wedding all our nervous energy quickly melted away as soon as we were luckily put into Tatiana's capable hands. She was intuitive, fun and determined to get the best possible shot, going so far as to lay on the wet ground for the best angle or maybe just to make the bridal party laugh.,… either way it was a success. Every aspect of our experience with Tatiana was incredible. She organized table visits to be sure all of our guests were included in a photo with us. She never failed to keep everyone laughing and looking their best while she worked, all while being unobtrusive with the camera. Tatiana was intuitive and creative, capturing shots of our carefully designed details, decorations and décor. She is dedicated to her craft, so much so that she stayed beyond her contracted time in order to encapsulate our special day together. We were beyond thrilled when we received our photos(incredibly fast btw) on a 3 cd format with black and white alternatives. This detail made it easy to share pictures with family and friends through email and social media. Whenever friends or family bring up our wedding day its not long into the conversation that they sing praises for Tatiana, to this day I still get asked for her contact info whenever one of our guests is getting married.

I met Tatiana at a wedding expo that my mother and I attended. We looked at other photographers booths and nobody really clicked with me while looking through their portfolio. I came across Tatiana table where she had many handsome men in suits helping her out! I talked with Tatiana and instantly knew she was the one. I know planning my wedding was stressful at parts but I knew when picking my vendors I had to have that feeling that just like with my husband that she was "the one!" And Tatiana was just that she was the one for me! I enjoyed chatting with her and instantly knew that night after the expo that she was the one I wanted to capture my wedding day! When you know you know! I had two follow up meetings with Tatiana at my mothers house to chat about what I wanted and didn't want. She was always very professional. When you sit and speak with Tatiana she feels like your talking to friend not a vendor who is trying to sell you on their books and photos. She always made me feel very comfortable! I got married June 18, 2017 the day was cloudy and humidity of 80%! It was hot! Tatiana came day of the wedding when she said she would! As I got ready she jumped right in taking photos of my accessories and shoes and dress! She also helped me get my wedding dress on! And do touch ups throughout the day. When I say she goes above and beyond she does! She made sure I was always taken care of even beyond the photos! I am anxiously awaiting my wedding photos to see what a beautiful job she did! I will be sure to recommend Tatiana to my friends in the future when they start planning their weddings! I will also be keeping in touch with her! And maybe one days our paths will cross again! I wish I could give Tatiana 10 stars! She is AMAZING! I PROMISE you will not be disappointed working with Tatiana!

My husband and I had such a pleasure working with Tatiana! She really listened to what we envisioned, and she had some incredible recommendations of her own. She made us feel very comfortable the day of, and the final product was beautiful! She was affordable, respectful, professional and fun. I highly recommend!

I was first drawn to Tatiana Blanco after seeing her spectacular work on WeddingWire. I knew Tatiana was the photographer I needed for my wedding day after our very first conversation over the phone. Tatiana was warm, genuine and excited to get to know me and to hear more about my fiance. Nothing about that first phone call felt like a sales pitch. Moreover, my fiance was deployed to the Middle East at the time I was planning our wedding and Tatiana was a compassionate and sympathetic ear during a particularly difficult and vulnerable time. When my fiance came home from his deployment the following year I immediately arranged our engagement photoshoot with Tatiana. We wanted our photos taken in Boston where we got married and Tatiana was so helpful in finding the best locations to get our pictures taken. During the photoshoot Tatiana was fabulous. She helped direct us and made us extremely comfortable and before we knew it we were laughing and really enjoying the process. I was blown away with the amount of time Tatiana spent with us and the detail she put into getting every shot just right down to the small details. We left our engagement shoot feeling excited and confident that she was the perfect fit for us on our wedding day and as though Tatiana became our friend during the process. Our engagement photos were phenomenal and we received countless compliments! What stands out about Tatiana above other photographers is that she truly loves getting to know each of her couples and the story behind their love. She loves love and wants to capture the pureness of that love. It's no wonder she becomes good friends with her couples and an integral figure in the wedding process. She'll speak with you on the phone or meet you in person as many times as you need. Tatiana gives everything of herself to her couples and her dedication and time is unlimited. Tatiana was always responsive and communicative before the wedding any time I had a question or needed her opinion on something. She was incredibly helpful in creating the wedding day timeline in order to shoot every picture that is important to the couple and she leaves no detail out. I often would reach out to Tatiana for advice on wedding things that you wouldn't think a photographer would be involved with and she was always happy to respond. The day of the wedding Tatiana arrived on time and with an assistant. She greeted me warmly and got right to work. She guided the entire day and kept us moving along and on time. Because of Tatiana's professionalism and thoroughness I didn't have to worry about a single time slot being missed. She kept things fun and reminded me to breathe! haha I had complete trust and faith in her to accomplish everything we could've wanted for the day. She was single-handedly responsible for creating the First Look moment with my husband and did an exquisite job. It was perfect. She allowed us to soak it in together and truly be present with one another - never once intruding on the intimate moment between us. The caliber of Tatiana's photography and running of her business is unparalleled. When you work with Tatiana you are in the presence of someone who is truly devoted to their craft. I still cannot believe I had the opportunity to work with her and call her a friend now. I am so anxious to see her work from our wedding because I know it will be nothing short of perfect and exceed all of my expectations. I don't know how I'll ever be able to thank Tatiana enough for being such an amazing presence on our wedding day.

I literally cannot say Thank you enough to Tatiana. Everything about her is amazing. She is such a sweet lady who is now our friend and will be taking family photos of us for years to come! We have made an everlasting relationship because of who she is. She fit right in from the beginning. From our first time meeting at a bridal expo, to meeting with my family and fiancé at her place with wine and cheese to see her work and get to know each other. Then our INCREDIBLE engagement session that was almost 2 years ago now, she made every detail come to life. She traveled 50 minutes on a beautiful weekend night to get pictures of us on the beach. She stayed for more than 3 hours and took so many photos, we couldn't even believe it! After we got those photos back, we couldn't believe that was us! She does such an amazing job getting all of the moments and the right lighting and poses. Which brings me to our wedding day! She was beyond amazing throughout the whole process helping us with whatever we needed and setting us up for success. The day of she arrived earlier than she said she was so she could start and she was there at least 12 hours along with her assistant Josh who was great as well and super helpful! He also made me feel comfortable along with her second photographer for our day- Jun! My fiancé's friends LOVED him. But everyone truly loved Tatiana, from the other vendors we had that day to the staff at our venue! My family thinks of her as family, my friends thought she was adorable and fun, and my fiancé loved how she could always make him smile even when he was done taking pictures for the day, but she was so great making sure to get all of our photos that we wanted along with others she planned out! She gets so many incredible shots and is a true artist. I literally cannot wait to see more. I've already balled my eyes out seeing the photo she gave us already. She made sure we ate and enjoyed ourselves along with making sure we got sunset pictures! She has such a big heart and we just love her. We couldn't ever thank her enough and you would be so lucky to have Tati as part of your day along with being a part of your family too♥️ Xo

Tatiana was the photographer for our engagement session as well as our late June wedding. Tatiana is very good at transitioning her style and approach throughout the different moments and moods of the day. It came through in the photos: personal for the first look, formal and distinguished for the family photos, a mix of formal and fun for the bridal party photos, sacred and respectful at the church, fun and carefree for the champagne-drinking and dancing on the trolley ride to the venue, candid moments of our guests throughout the cocktail hour and reception. The photos at the church were especially beautiful and artistic. She caught pictures of the green hymnals in the church pews, lovely photos of us in front of the bright red doors of the church, attendees in prayer, among other really nice moments. We've received many compliments about just how polished her work is. During our initial search for a photographer, we tried to find someone with experience with darker-skin complexions. I don't know why we were worried about this! Our pictures came out beautiful and Tatiana fit right in with our Carribean families. Tatiana pays attention to detail, takes pride in her work, will show up early, stay late, help out, be flexible, manage family members, whatever it takes to get the job done right. Our friends and family genuinely admired her and mentioned this throughout the day and after the wedding. We would strongly recommend Tatiana, especially for her commitment to quality and her ability to connect with everyone so quickly and get it all done.

Authorize your self with either of these to view contact details, your information will not be shared to any one
Newsletter Subscription for Virtuous Reviews LLP
One more step and you will be subscribed to our newsletters
We have sent you a verification mail on your email id, please verify it.