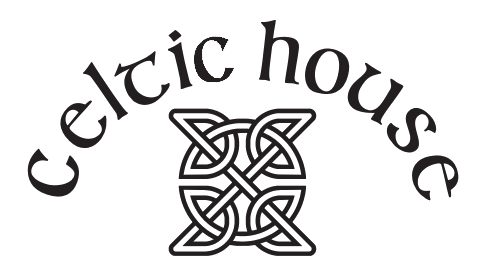 The Celtic House Irish Pub & Restaurant
Restaurant
2500 Columbia Pike, Arlington, VA 22204 USA
Claim Listing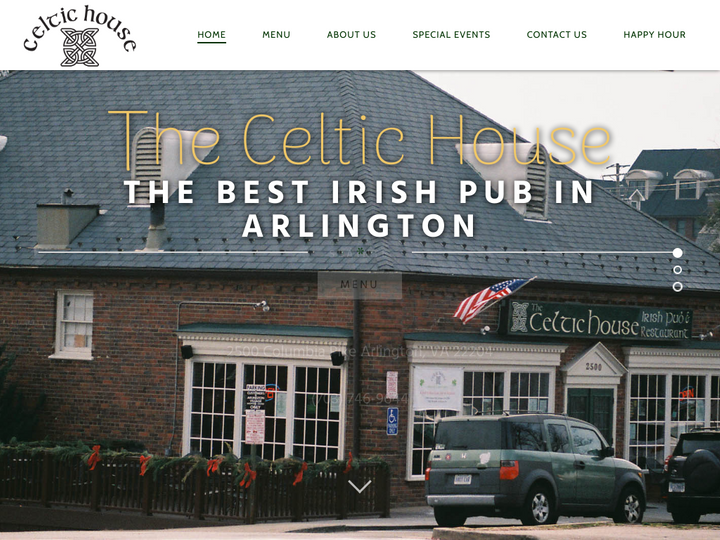 Company Description
The Celtic House Irish Pub & Restaurant is the Best Authentic Irish Pub and Restaurant in Arlington, VA and Washington, DC. Specializing in Traditional Irish Food and Drinks, Great atmosphere and a friendly Staff, we are the Premier taste of the town for Irish Cuisine and Irish Aperitif according to the Real Google Search Engines for Brunch, Lunch and Dinner.
Review & Rating

One of my go-to places to grab something to eat. convenient location, well organised, and excellent service. Highly recommended!

We were in DC for a long weekend in November and had visited Arlington Cemetery late in the day. We were so exhausted from walking around all day and just wanted something warm to drink and hot to eat. We found this little gem and loved everything about it. The service was top notch from our Irish lass. The Irish Cream Coffee warmed our spirits and the delicious, authentic food filled our bellies. We were able to hob nob a bit with the owner who made us feel welcome even when we were walking out to our Uber home he held the door for us and gave us a warm goodbye. I'd frequent this place if we were local.

Excellent food, super nice staff members, constantly good character. They charge fair prices and the food quality is good. Great work.

Excellent spot to eat food when in a hurry. Their service is quick, rates are reasonable, great ambience. Would recommend to others

Potato Cake appetizer has a unique taste. They had live music on a Thursday night, which was fantastic! Our party enjoyed the beef stew, Shepherd's pie and Guinness burger. Everyone in our group liked the food and atmosphere. Unfortunately our service was not great, but I think it was just bad timing because it looked like most of the other tables kept full drinks and were frequently checked on. I would definitely go back and give them another shot based on the food and music though! They have outdoor seating available.

Friendly staff. The Irish ambience is tough to pull off in a strip mall bar. Skip the "Irish" soda bread. Food comes out piping hot which kills the sense of taste. Far too dark also.

Great authentic food. Guinness Beef Stew was great. Fish was really good. Homemade tarter was great!

The potato leek soup is simply divine! Great atmosphere...and quite authentic (give or take a few panels of wood). My son loved the music; not live, but still sets the tone for fine food. The menu, while faithful to traditional Irish fare, does have selections for an American palate. Two thumbs up!

A wonderful Irish pub and restaurant. Good food and great service. My wife really enjoyed the Irish Coffee. In fact she enjoyed it twice. She says it reminds her of The Red Fox Inn in Quaybaun, Co. Kerry, Ireland. This is where she had her first real Irish coffee. She also enjoyed the beef and Guinness stew. She ate it many times during our trips to Ireland and it always reminds her those trips. It's always been one of her favorites. I enjoyed the full Irish Breakfast. It's hard to find a good full Irish around here and this one is definitely at the top of the list. If it's on the menu I'm usually ordering it. I almost forgot the Irish egg rolls. Corned Beef, Sauerkraut & Swiss Cheese in an egg roll served hot with a choice of mustard . A novel way to have a bite-sized Reuben.

This place is the one I like best. I visit many restaurants but here I keep coming back again and again. The stuff is very receptive and the food they place on your table is so fresh and tasty. I am always happy to have a good meal in this restaurant. I recommend this place with pleasure.

Super cute little pub. Had the Guinness Beef Stew and Bangers and Mash. Both were fantastic. The drinks were great and the after dinner coffees had homemade whipped cream on top. 10/10 would recommend

I admire this spot! They provide excellent food, their menu is large, The chief cook in that spot is very experienced, I love a lot eating all their dishes. The food is always tasty, the service towards the guests is very good too. I often go to this place and I was never unsatisfied. I recommend this place.

Authorize your self with either of these to view contact details, your information will not be shared to any one
Newsletter Subscription for Virtuous Reviews LLP
One more step and you will be subscribed to our newsletters
We have sent you a verification mail on your email id, please verify it.