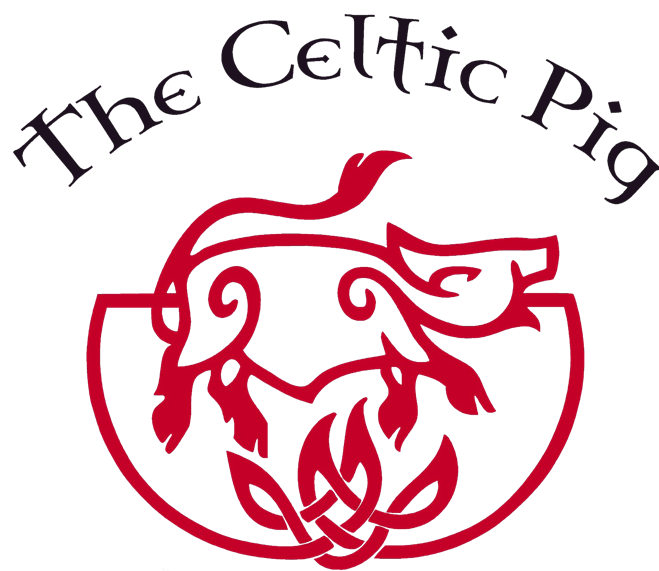 The Celtic Pig Restaurant and Pub
#94 in USA
#11 in Louisville
Restaurant
217 E Main Street Suite 104, Louisville, KY 40202 USA
Claim Listing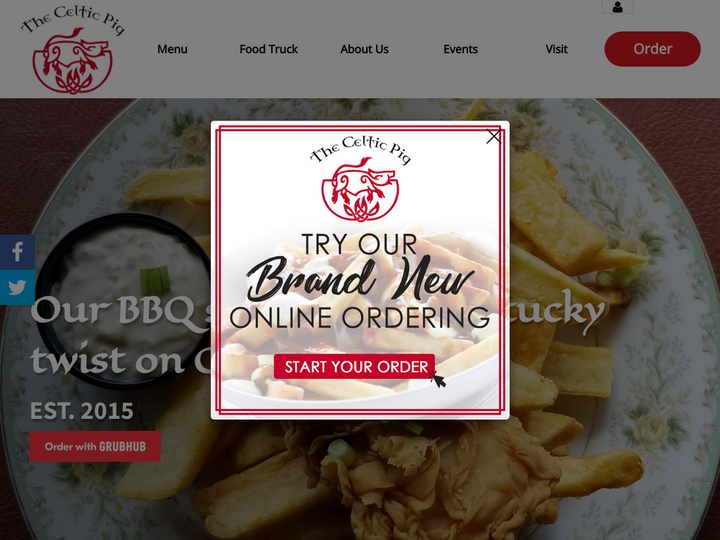 Company Description
The Celtic Pig grew out of a passion for smoked meat and shared Celtic ancestry. We started as an amateur BBQ team in 2014, cooking on a smoker built from recycled components – an old trailer frame, a used propane tank, and a vintage wood stove. In 2015, after winning a few trophies and receiving enthusiastic reviews from folks who tried our food, we decided to take it to the street and started selling BBQ straight off the smoker in a tent along the roadside.
Review & Rating

Absolutely phenomenonal hearty, comfort fare. Think upscale British pub food but served so you feel like your grandmother made it. When the food was delivered I felt like I was the recipient of hours worth of a feast meant just for me. (On par with Christmas or Easter).

We had been wanting to go here for a while and finally had the chance. The food and staff we amazing. We will definately be back.

Nice place. We had the bangers and mash which was not at all authentic, but hardly anything is anymore. It was nice to see that on the menu however. Wouldn't mind another stop in if it worked out that way. They have live music downstairs in the evenings I believe, and the original brick facade downstairs in the bar provides a nice ambiance. Staff were friendly on our visit and took care of things nicely.

We stopped in for lunch last Saturday. Always loved their Scotch Eggs on the food truck so wanted to try the restaurant. We were 5 adults and 3 children. Everyone found something they loved. Don't miss the sampler platter for appetizer. Menu says it feeds 2 but they are very generous servings. We had wonderful food, wonderful service and everyone left content.

Hello I used to work at this restaurant granted I did not give my best performance there again I'm sorry about that I wish I would have given better. My girl is also still there she is a valuable part of the company. I just called the company to leave my girlfriend a message and I was told by the owner not likely and hung up on.no I don't know about you all I do believe that is pretty unprofessional I understand with our pastmaybe there is a desire to not give her the message but what if there is a family emergency or some type of emergency I don't know what to say about this I'm pretty disappointed although I do wish them all the luck in the world I hope the restaurant finally jumps off the ground again thank you very much and have a wonderful day. I do really hope things turn around for them when I first started there were likeable people and I don't know what happened I guess the stress of running a restaurant kind of got you but hey hopefully things will turn up for them.

Went to nice New Year's party. Nice folks and setting Will go again. Celtic Sampler was very good. Bangers and Mash was...well...meh. Not true Bangers. More like precooked Old Folks brats. Tasteless. Will try Hillbilly Haggis next time.

Went here on a Saturday night around 6pm and it was totally empty. Service was good and waitress over the top nice but no kids menu and food nothing great. One child had fish and chips, liked the fish. But fried were soft and undercooked. I had scotch eggs which was small and over cooked/burned on outside. Two family members had pirogies which were deep fried and slightly overlooked. Cost was high especially for what you got. Would not return

Best restaurant in town! Made my husband and I feel very special for our anniversary. Went above and beyond for us! Even took us to a delightfully romantic and secluded spot just for two! Warm, cozy and inviting, super friendly staff and a shepherds pie that is superior to even the local favorite, Irish Rover! Authentic and delicious haggis and scotch eggs - a real higher end Scottish pub feel and taste that won't hurt your wallet! A must try! Excellent customer service and ambiance. Felt like home! We will be regulars from now on! Slainté!

My friend and I came to check out the place for the first time. Planning to have our Holiday Luncheon there and I was very pleased with the place and amount of rooms for a gathering. The Brisket Sandwich and the Collard Greens were good; could have had a little more greens. The service was on point and very tentative. The place was decorated nicely for Xmas and hope that my coworkers think the same way.

Went on a Friday night and had a great time with great food. The staff was very friendly and accommodating. They were busy so the service was a little slow but the atmosphere and food made up for it. I would love if the lighting was a little darker for more of an evening and intimate ambiance. Live Irish music made it a really unique experience.

Authorize your self with either of these to view contact details, your information will not be shared to any one
Newsletter Subscription for Virtuous Reviews LLP
One more step and you will be subscribed to our newsletters
We have sent you a verification mail on your email id, please verify it.