The Crabby Crab
#93 in USA
#44 in Los Angeles
Restaurant
4457 Van Nuys blvd, Sherman Oaks, CA 91403 USA
Claim Listing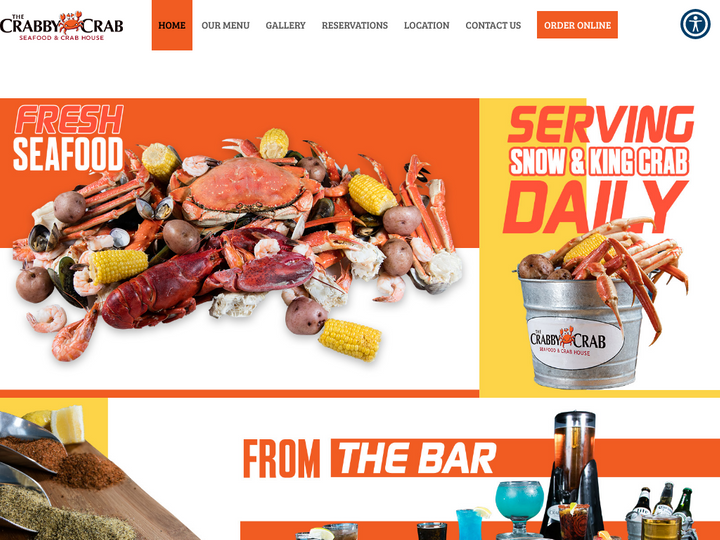 Company Description
The Crabby Crab Seafood and Crab House has dropped its anchor in Sherman Oaks! Your dining experience promises to be as delicious as it is pleasurable. Our mission is to round up the freshest seafood and the finest ingredients available for our guests to indulge in.
Review & Rating

The snow and the king crab was so good. Those seafood bucket truly mouth watering. It was well seasoned and very tasty. The side dishes was perfect combination as well. Great place to eat delicious food and good customer service.

Was OK. Not the best food but great service. For me too much garlic, not too much for my hubby. Park in back if in a car, we were on a Ducati (motorcycle) parked out front and shared a spot with a car.

Food Great. Service was the Worst!! Had to keep asking the waiter for butter, bread with our meals, tartar sauce .. Never got them until we were finished with our meal. Asked repeatedly, was told he was bringing them. Even got up and asked the kitchen and Still never got what we asked for. I've never had such bad service at this restaurant before, but it's been about a year since I've been there. The staff was the worst. Nice but not on the ball. Our waiter either needs training how to handle parties of 10 or needs to find a different profession. Even the other wait staff, lame.

Ramonita Torres Izaguirre
UK
I was charged twice on necessarily once for service charge of $42 the other was for gratuity of $42. And then they tried to justify the charges by telling me it was really the one charge. My calculations were different then the ones presented to me.

Just spent our Anniversary here on Halloween with my wife. First timers! We had the King Crab Legs and Shrimp. We totally enjoyed this place. Can't wait to go back and try other items. Definitely a place we want to go back to. 😎

My top scene for tasty seafood. I love this place so much. There was fast, efficient, and courteous service.

Service and food is good. Servings are generous and taste is excellent. Only downside: parking! What do you expect it's Van Nuys near Ventura.

My friend had been telling me about this place and how we needed to find time to go try it and I am glad we did! At first was gonna order 3lbs of shrimp in a bag with garlic butter, corn & potatoes ended up settling for 2lbs shrimp and it was more than enough. Ordered the peeled shrimp and glad I did after seeing the table next to us struggle with the unpeeled shrimp. Will be back again because they were out of lobster and that is the only seafood I regularly eat but decided to try the shrimp & it was good so maybe next time I'll try crab legs with the lobster or one of their sampler options to try a variety :)

My crab was cooked perfectly. I came out of the shell easily. Atmosphere was fun. I'll definitely return.

Lovely food. Very comforting. I enjoyed the personal TVs per booth. Service was excellent. Very classy touch using the big bowl instead of bags like other seafood restaurants. They definitely don't hold back on the alcohol drinks either which is a super plus

Authorize your self with either of these to view contact details, your information will not be shared to any one
Newsletter Subscription for Virtuous Reviews LLP
One more step and you will be subscribed to our newsletters
We have sent you a verification mail on your email id, please verify it.