Top 10 ENT Doctors in USA

Nilesh Patel, MD
Dr. Nilesh Patel is a leading ear, nose, and throat doctor providing the best otolaryngology care to patients throughout the midtown, New York area. His current focus is in treating sinus and allergy ... Read more

Dr. Laurence Chu, MD
Dr. Chu provides consultative evaluation and cares for a variety of Ear, Nose and Throat disorders in adults and children. He is committed to providing an exceptional patient experience and excellent ... Read more

Dr. Craig Shapiro
Dr. Craig Shapiro is board certified in Otolaryngology, Head and Neck Surgery and Facial Plastic Surgery. He has been practicing in South Florida since 1994. Originally born in Detroit, Michigan then ... Read more

Mark A. Hardin, MD
Mark Alan Hardin, M.D. is board certified in Otolaryngology and prides himself on working with patients to provide a comprehensive care plan for treatment of ear, nose and throat disorders. Dr. Hardin ... Read more

Gordon J. Siegel, MD, FACS
Gordon J. Siegel, M.D., FACS, is a practicing physician at Northwestern Memorial Hospital and serves as an assistant clinical professor at the Northwestern University Feinberg School of Medicine. He i ... Read more

David A. Opperman, M.D.
Dr. Opperman received a Fellowship in Laryngology and Disorders of the Voice at UCLA in Los Angeles where he studied under the direction of Gerald Berke, M.D. and performed research in laryngology, ne ... Read more

Dr. Conrad Kyle McCutcheon
Dr. Conrad Kyle McCutcheon is a native Houstonian with over 20 years of experience in treating patients with ear, nose, and throat or ENT problems in the Greater Houston area. He practices all aspects ... Read more

Dr. Mani H.Zadeh M.D., F.A.C.S
Dr. Zadeh's education, experience, and holistic treatment approach have produced optimal long-term outcomes for many patients. He uses only the most advanced technologies for less invasive treat ... Read more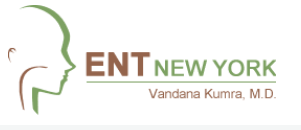 Vandana Kumra, MD
over the past 15 years, Dr. Vandana Kumra has focused on delivering patient-centric care. Dr. Kumra is a board certified otolaryngologist /head & neck surgeon specializing in the evaluation and tr ... Read more

VirtuousReviews offers the list of top ENT Doctors in USA which are recognized to offer the best treatment in various conditions and diseases regarding the ear, nose and throat.
These best ENT Doctors make sure to evaluate, diagnose, and treat otolaryngological diseases, providing the appropriate oncology, trauma, otology/neurology/audiology (ear/ear-brain/hearing) and laryngology (voice and swallowing).
Find the best ENT Doctors near you who make sure that their experts will use the most advanced treatments so that they could manage a full spectrum of ear, nose, and throat disorders.
With qualified team of experts and dedicated Doctors, you will get the best services which uses the latest equipments and technology in a professional manner.
How VirtuousReviews offer maximum Benefits while offering the list of top ENT Doctors?
Increased flexibility:- Pick a Doctors which is right for you and offers quick access
Less Waiting time for treatment
Greater control about when and where you will be treated
Flexible Spending
Improved Outcomes of Treatment
Enhanced Patient Experience
How to choose the best ENT Doctors among all?
While choosing the best ENT Doctors, make sure you ask following of these essential questions:
What are the qualifications and experience of the Doctors?
How does that ENT Doctors will manage the extreme pain?
How they will make the necessary arrangements if the complications arise?
Is there any backup Doctors you can meet during the emergency?
When To consult an ENT Doctor?
Injury to the ears, nose, or throat
Nerve problems in ears, nose, or throat
Balance problems
Dizziness
Hearing impairment
Infection in ear
Tonsil infection
Ear of the swimmer
Pain in ears, nose, or throat
Tinnitus
Birth defects in Ear, Nose or throat
Breathing problems
Allergy
Allergy
Sinus problem
Undesired appearance of the nose or face
Nose bleeds
Voice or swallowing problems