Top 10 Hepatologists in USA

Dr. Alan Glombicki, MD
Excellence in healthcare is a way of life in Houston. The MedCity section has looked to a list of America's Top Doctors, compiled by industry specialist Castle Connolly, to identify America' ... Read more

Dr. Maurizio Bonacini, MD


Raja M. Din MD, PLLC
Dr. Raja M. Din is board certified in Internal Medicine and Gastroenterology. He completed his fellowship in Gastroenterology and Hepatology at Georgetown University Medical Center in Washington D.C. ... Read more

Megha Kothari, M.D.
Dr. Kothari completed her residency in Internal Medicine at NSLIJ-Lenox Hill Hospital.  After residency, she completed fellowship training in Hepatology at SUNY Downstate Medical Center.  Su ... Read more

Gastroenterology & Hepatology Associates of Mid-Michigan
All our professionals at Gastroenterology & Hepatology Associates of Mid-Michigan maintain the highest levels of accreditation and pursue ongoing education to stay abreast of the latest trends in ... Read more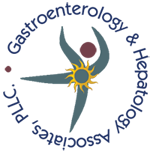 Gastroenterology and Hepatology Associates
Gastroenterology and Hepatology Associates is located in Hendersonville, TN, and was founded in June of 2005 by Dr. Randy Howard. With Dr. Howard's team approach to patient care, as well as the ... Read more

GATEWAY DIGESTIVE AND LIVER CENTER
Dr. Clines is a community based Gastroenterologist and Hepatologist, practicing in St. Louis, Missouri, Cape Girardeau, MO and Southern Illinois, he received his medical training at the University of ... Read more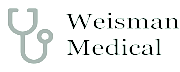 Weisman Medical
Dr. Stuart Weisman, is a board-certified Gastroenterologist and Hepatologist, whom has been in practice for over 30 years, with clinics adjacent to El Camino Hospital in Mountain View and Good Samarit ... Read more

VirtuousReviews provides you with the list of top Hepatologists in USA who is a specialist in the branch of medicine which aims to diagnose, treat, and manage various diseases which could affect the liver, pancreas, gallbladder of the patient. These best Hepatologists makes sure to use all the latest techniques and advanced technical equipments to deliver the best results including, liver transplant or liver cancer.
Check out the list online and choose the highly professional Hepatologists near your locality who is recognized for focusing on the functions of body parts including, liver, gallbladder, and pancreas. These qualified physician come across the patients who have any dysfunction or disorders that has been focused among these organs.
What are the conditions that are assessed, diagnosed and managed by Hepatologists?
Hepatologists treat wide range of conditions among patients, such as:
Excessive alcohol consumption that has led to disease among liver
Viral hepatitis infections
Drugs overdose
Jaundice
Gastrointestinal bleeding
Enzyme which causes liver enlargement
Liver transplantation
Liver cancer
Genetic and metabolic liver disease
Pancreatitis
Drug metabolism
Damage to pancreas
What are the necessary question that one must ask to their Hepatologists to achieve better result?
While choosing the best Hepatologists, make sure you ask following of these essential questions:
What is the experience of the Hepatologists?
How he will handle the emergency situation?
How they will make the necessary arrangements if the complications arise?
Is there any backup doctor you can meet during the emergency?
How can they help you?
How often do you need to go there?
How much do they charge?
How VirtuousReviews offer maximum Benefits while offering the list of top Hepatologists?
Increased flexibility:- Pick a Hepatologists which is right for you and offers quick access
Less Waiting time for treatment
Greater control about when and where you will be treated
Flexible Spending
Improved Outcomes of Treatment
Enhanced Patient Experience
Expert advice