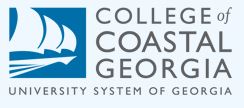 College of Coastal Georgia
Hospitality, Aviation & Tourism
1 College Dr, Brunswick, GA 31520, USA
Claim Listing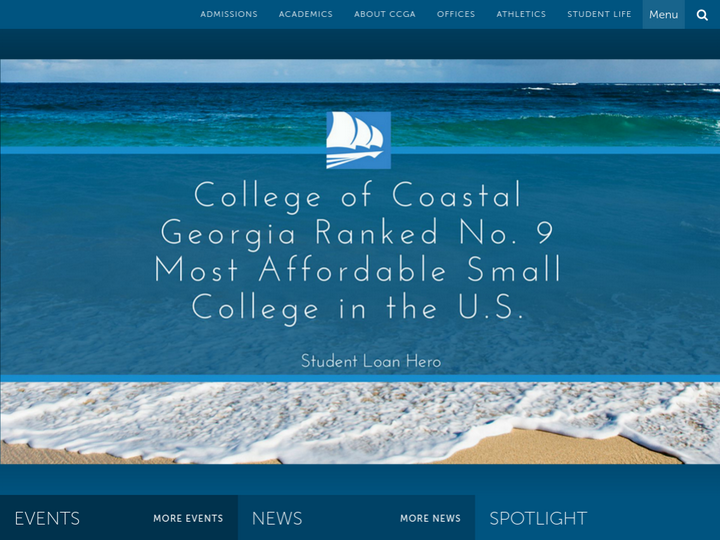 Company Description
Located on the southeast Atlantic coast in Brunswick, midway between Savannah and Jacksonville, Florida, the College of Coastal Georgia is an undergraduate college in the University System of Georgia. The College provides an affordable and interactive education in the natural beauty and abundant sunshine of Georgia's Golden Isles, an area noted for world-class golf courses and resorts as well as the amazing diversity of maritime habitats, wildlife, and sea creatures.
Review & Rating

I have gotten very close with staff and faculty here. There are people here that work hard and want you too succeed. You can't please everyone, I think the landscaping is fine. There is always room for improvement. The WiFi has it's issues...but it isn't an everyday problem. It's nice, and quite. I love it. #Mariner

Please tell me it is not true that you allowed your basket ball team to take a knee during their game.

I enjoyed the location and the campus very much, but when I attended (fall 2013-spring 2015) the Wi-Fi was horrendous at best, the food in the cafeteria needs a serious improvement if the students actually want to eat it, and the help-lines could benefit from being a lot less hellish. That said, however, I truly did enjoy the classes I took (especially those with Dr. Mulry, Dr. Morris, and Dr. Bagwell), and wish that this place would get its act together and actually provide a 4 year program for History, not just an Associate's Program.

Teaching at the College of Coastal Georgia was one of the most enjoyable and rewarding experiences of my life. The campus is beautiful, the students are awesome, and the faculty and staff are professional and some of the nicest people I've ever met. I miss being there, and will always cherish my time and memories at the College of Coastal Georgia. Thank you!

Mike JaniceWorth Davis
UK
It is a shame that scholarshipped basketball players are kneeling for the national anthem and against the college (and taxpayers) who fund their college tuition and Living expenses. These athletes should return their Hope and Pell and college funded scholarships. They should believe in their principles enough to not bite the hands that feed them.

You will never know the real CCGA until you're a parent/student that has to deal with the bursars and residents offices. If I could go back years ago, I would have never stepped foot here! Communication between offices and students is just as great as the food 😒

PLEASE PLEASE PLEASE revamp the communication system at this school. As a parent who has put 3 other children through college I have never seen a school where you could not reach a paid working (non-student) adult to answer the phones and be able to provide needed information during business hours. Please stop having these students answering the phone handling important matters such as housing, financial aid, and admission with no other specialized college employee to supervise and manage. It is ridiculous to not have anyone to talk about campus issues when I am 3 hours away. Outside of needing to hire people and not use students to run the college this college is decent. but they could be so much better if parents could only get through and also get the reassurances that they need to send their child off.

William Britt Trevathan
UK
We have decided to pull my daughter from this school after this semester. This college is not in line with our values. We feel strongly about the basketball team kneeling during the national anthem and then continuing to be disrespectful in other games.

Donielle Nicole Martin
UK
I've read some of the bad reviews, and after going here can honestly say I don't know I what they are talking about. I love this school. The professors are extremely helpful, and they seem to really love their subject. I was never over crowded with busy work, instead all of my professors relied more on your complete understanding of the subject and not just your ability to memorize facts. This is the second time I've been to college, and I can say that I am true Mariner in that I don't think I would like to get my degree anywhere else. Everyone is so friendly, the staff are helpful, there are a lot of activities and they have so many resources for tutoring. I can not sing their praises enough!

The students were great when I taught there. I was a part-time instructor from 2000 to 2009. The college took a down turn in the administration 2009-2011. From comments made to me, it's not recovered since that time. It's a same.

I graduated from this college back in 90s. I had some great educators and not so good ones. My daughter just graduated last month on Mother's Day. Same complaint is that the fInancial office is horrible. Alot of inexperience staff employees. I as a parent experienced very very rude and unprofessional behavior of supervisor and students that works in financial aid. I've spoke with other students with some complaint. You can turn in stuff months before due date and you will be notify week of or before class something else need submitted ,or incorrect or you need money paid. My oldest transferred out. Professors slack on attendance or jus dont wanna be there attitude. Glad my baby graduated and onto masters program elsewhere soon.

Opening Hours
Mon

Closed

Tue

5:00 pm - 9:00 pm

Wed

Closed

Thu

5:00 pm - 9:00 pm

Fri

Closed

Sat

Closed

Sun

Closed
Authorize your self with either of these to view contact details, your information will not be shared to any one
Newsletter Subscription for Virtuous Reviews LLP
One more step and you will be subscribed to our newsletters
We have sent you a verification mail on your email id, please verify it.