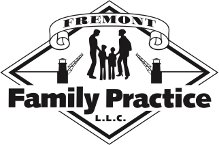 Fremont Family Practice
Physicians
4464 Fremont Ave North, Suite 103, Seattle WA, 98103 USA
Claim Listing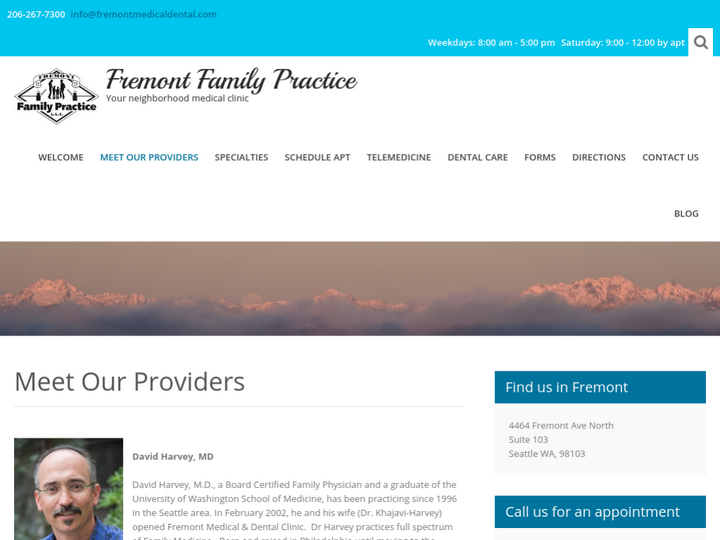 Company Description
Our goal at Fremont Family Practice is to provide personalized, high-quality medical care. We value our relationship with each of you and strive to provide easy access to your physician with low wait times and same-day appointments when requested.
Review & Rating

Excellent care. Skilled and friendly. Highly recommend.

Everyone I've seen at this office since I started seeing Dr. Harvey and his staff about 2002 has been wonderful. Dr. Harvey in particular has always been thorough, patient, and really takes time with me each time I see him. My annual checkups can last an hour while we talk through every aspect of my whole health and care. When I've been ill I can nearly always get a same day appointment, and I've always found the care top notch. I only just started seeing the dentists there, and am less amazed but they are fine too.

Great staff here; very thorough work. Front desk staff is always helpful and friendly; always on time apts. I've seen 4 different dentists in my life, and this group is the best.

I've been going to Dr Grote for probably 10 years now. Dr Grote has been there to help me every time I needed healthcare and has watched me grow up, transitioning from a young professional to a graduate student and now a therapist. He was able to adapt his communication style to meet me where I was each time he treated me to fit my age, stress level and needs. We've gone through a lot together! If it wasn't for Dr Grote, I would still be suffering from terrible digestive issues, I would know a lot less about the nest vitamins and foods to eat. I wouldn't have had the pain relief I desperately needed after a major car accident or the accommodations I needed as a disabled student following back surgery. He's always been there when my asthma and bronchitis took me down. Most of all, he's taught me what it feels like to have the best primary care doctor in town. I'm a better person and healthcare practitioner because of him. I've referred friends, partners and family members to him. When the people I loved had given up on the entire healthcare system, he was there to change their mind. Dr. Grote took the time to know who I was as a person before he ever told me there was something 'wrong" with me. I've also seen other providers in his office when he was out and each time they also outdid themselves. If you're lucky enough to be a patient here, I doubt you'll ever leave. Having a master's degree in public health from the UW as well, I love that his providers often have that degree on top of their medical degree because their knowledge about prevention, vaccines, and the spread of disease further benefits the patients. Thank you to all of you at Fremont Family for always being there for me and my husband. We look forward to you still treating us through many more decades to come!

Appointments are pointless. Prepare to wait 30 to 40 minutes, I wasn't planning on waiting that long with a fever this is ridiculous, DO NOT COME HERE.

I have been visiting Dr. Reena Koshy for a year now. Both, my wife and I have been regular to her. She has been a good advisor and helpful practitioner.

I chose this dental clinic because it's conveniently located for me but I shouldn't have trusted that I'd get a professional experience. When I started out telling Dr Sonja I have a lot of anxiety about the anesthesic needle so please just tell me to close my eyes and open my mouth throughout the crown procedure and don't tell me anything else, she said in what seem a pronounced way "Ok then open your mouth and close your eyes". I felt like she took advantage of an opportunity to be sarcastic and rude. After an hour of drilling, when it finally stopped, I asked if there will be as much drilling during the procedure to put in the permanent crown, she said in what seemed like an impatient tone " The only drilling will be outside of your mouth.". What??? She's going to drill outside my mouth? I didnt ask her if she meant that the lab will use a drill to make my permanent crown because I didn't want to open more opportunities for her to give me rude, careless responses. I understand that dentists aren't therapists but her lack of professionalism and her insensitivity makes me worry that when I go back for the permanent crown, I would be foolish to say anything at all. In addition, her hygienist was jerky and heavy handed. When her sharp metal tool slipped off my tooth into a nerve in my gum and I groaned, she asked if the anesthesic had worn off. Um no, you abruptly stabbed a nerve in my gum. They also said I have a ton of cavities which I'm now questioning and will be getting a second opinion on.

Not a great experience. I chose this clinic because it was close but the time I saved in my visit I easily lost in poor service and recommendations. Talk to your friends and find a physician/clinic they trust.

Do not go here if you have any form of medical or dental trauma. Instead, do your research and find a place that communicates effectively and won't end up traumatizing you even further. The assistants and hygienists don't read non-verbal cues very well, which means that if you start experiencing anxiety during a procedure they will ignore your gestures and grunts and continue hurting you. If you file a complaint, the management will tell you that they have no idea how you could have possibly experienced any anxiety and that they have a stellar reputation as far as compassionate care is concerned-- but without asking you any questions about how they can better work with you in the future. If you are the kind of person who experiences panic attacks during a session, the staff become frustrated and will end the session as soon as possible without asking any questions or providing any additional care. Even if you are listed in their records as having anxiety or ptsd around dental care, the staff will perform procedures on you without explaining what they're doing and why. You can also forget being able to undergo a filling in a single session, as you will inevitably have to come in a second time to fix a filling that now shreds floss or hurts when you chew, wasting your time as well as giving the staff more opportunities to invalidate, gaslight, and hurt you. A normal person who doesn't experience dental anxiety will probably do fine with this practice. But if you need any extra level of care when it comes to anxiety or trauma, by no means make an appointment here.

They tell you that you have cavities even when you don't and they charge WAY too much. Avoid this "dentist". They just want your money. I went and got 2nd and 3rd opinions that were much better.

Opening Hours
Mon

Closed

Tue

5:00 pm - 9:00 pm

Wed

Closed

Thu

5:00 pm - 9:00 pm

Fri

Closed

Sat

Closed

Sun

Closed
Authorize your self with either of these to view contact details, your information will not be shared to any one
Newsletter Subscription for Virtuous Reviews LLP
One more step and you will be subscribed to our newsletters
We have sent you a verification mail on your email id, please verify it.