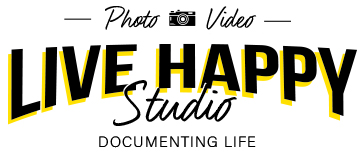 Live Happy Studio
Hire
8621 Contoura Drive, Orlando, FL 32810
Claim Listing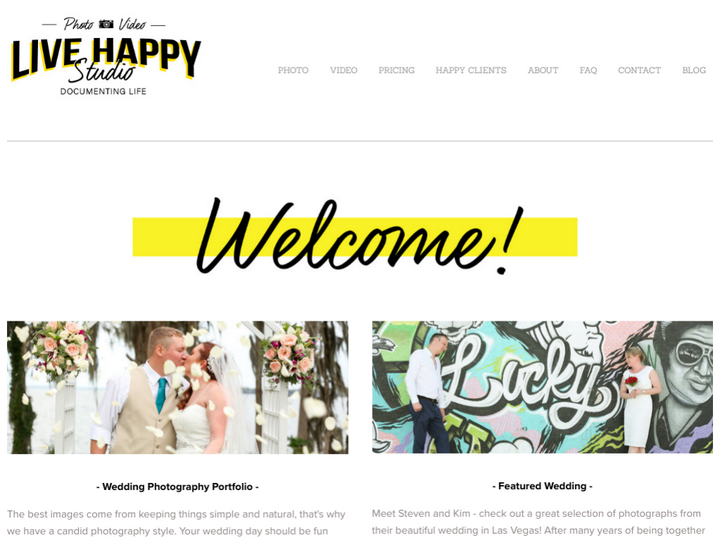 Company Description
We are wedding photographers and videographers based out of Orlando, FL. We love working with couples all over Florida, you'll find us at Mission Inn Resort, The Orlando Science Center, Lake Mary Events Center, and many many more wedding venues in Orlando. We also travel all over the country and the world, from Las Vegas to Scotland and beyond. Photography or videography, local or far far away, wedding, family portraits, engagement sessions, we love it all! We can't wait to hear from you!
Review & Rating

"Awesom Pictures" Kellie & Lindsey are a terrific duo who spent no time providing the most amazing and fantastic pictures. They are friendly, and work together to give our guests the freedom to move about without interfering or disrupting their good time. They are responsive to our needs and most of all flexible. I strongly recommend them and you will not be disappointed."

Looking for fun, energetic, talented photographers? Look no further than Kellie and Lindsay of Live Happy Studios! These girls rock! I've seen them in action at wedding venues and they excel at finding the perfect places to capture those special moments and family portraits. From the venue stand point we were so excited every time we saw their names on a clients vendor list. Day-of they are so easy to work with and help with keeping everything running on schedule! They are aware of the overall event day and add to a memorable evening!

Such a great experience with these photographers. They met with us in advance to discuss what we were wanting for our wedding and were really able to make it happen. We've had so many compliments on our photos and are extremely happy with them. You won't be disappointed!

The dynamic duo who are live happy studios are truly amazing, definitely not enough words to express how great they are. These ladies go above and beyond for not only their clients but also fellow vendors. Cocktails Catering can always count on this duo to help out with anything no matter how short notice or how tough of a task. We truly appreciate our relationship with Live Happy Studios and look forward to many more memorable events with these ladies in the future!

Live Happy Studios made getting my wedding photos easy, stress free, and fun. They are 2 shooters so they were able to get double the happy moments. They were there on time. They got every picture I wanted and more that I hadn't even thought of. I couldn't have asked for better photographers for my wedding day.

I've worked with Kellie and Lindsay on SEVERAL Perfect Wedding Guide events and they are the epitome of professionals AND at the same time we can relax because we KNOW when we work with Live Happy Studio that we are going to be THRILLED with all our images AND we are going to ENJOY working with them! They are always on time, amazing with turning work and images around after an event and that's no small feat seeing as show images can be crazy lengthy (100s of images!!) and they are always in a GREAT mood and we find ourselves not worrying about a thing when they are in charge! There's no detail lost when Live Happy Studio captures our events AND they seem to always capture the moments we want to re-live over and over again! We APPRECIATE every time we get the opportunity to work with Live Happy Studio, they are truly the BEST OF THE BEST!!

I am so happy that Live Happy studios was able to photograph my wedding. Initially I was going to have a family friend do the photography, but that fell through a couple months before the wedding and Live Happy was available (thank goodness!). Honestly, I think it was a blessing that the original photographer fell through because I couldn't have been happier working with Live Happy. They were always positive and very timely with answering any questions. My wedding was at the Orlando Science Center and the lighting can be kind of tricky but they have all the right equipment and knew all the best places for pictures. They even went above and beyond helping my event coordinator and DJ pin my dress up for the special first dance my groom and I had been practicing (dress was a bit longer than expected). They were so upbeat and creative and were the perfect fit for our special day.

Kelley and Lindsay are not only phenomenal photographers but phenomenal people! I used them for my own wedding 4/9/15 but now refer them to clients for wedding and event photography. They're fairly priced, easy to work with, and get you photographs back the quickest out of any photographer I know. Can't recommend them enough!

Lindsay and Kellie are rock star photographers and awesome people! Working in the event industry , I come in contact with many photographers but Live Happy is always a joy to work with! So much so that I even hired them to shoot my own wedding because I trust their vision and talents completely! They are so accommodating and will always go out of their way to give you the best photos possible while keeping you at ease the whole time. You will not regret booking them! :)

What an incredibly talented and joyful team to work with. Thank you for capturing my day so perfectly! We felt so at ease, and we were so pleased with the results when we received the photos. I especially loved how you used the light and the sun in very creative ways to make our photos very artistic. And we had a really fun time throughout the process which made it all more beautiful! Thank you so much, Kellie and Lindsay!!

Authorize your self with either of these to view contact details, your information will not be shared to any one
Newsletter Subscription for Virtuous Reviews LLP
One more step and you will be subscribed to our newsletters
We have sent you a verification mail on your email id, please verify it.