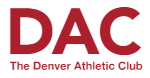 The Denver Athletic Club
Wedding Planners
1325 Glenarm Place, Denver CO 80204
Claim Listing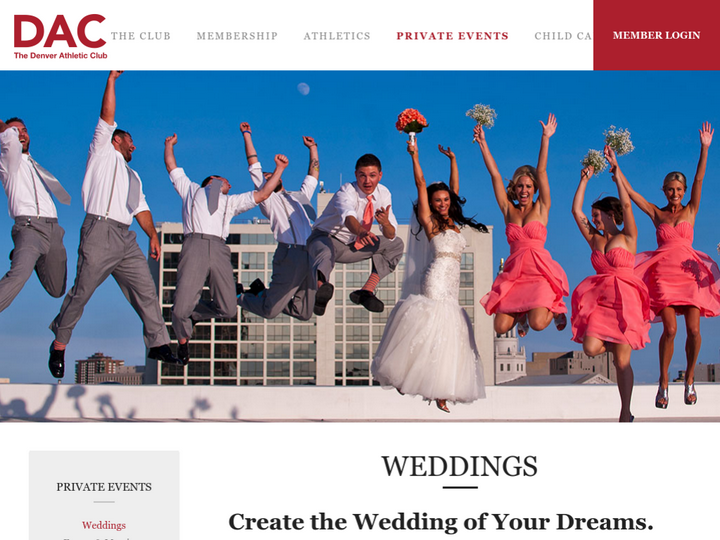 Company Description
Our wedding professionals will help you create the wedding or reception of your dreams in our Grand Ballroom or put Denver at your feet on our 9,700 square foot Sundeck. Host your rehearsal dinner in one of our twelve stylish meeting rooms.
Review & Rating

Always a pleasure to dine and utilize the business meeting facilities. Event staff is ALWAYS over the top in providing everything to conduct a successful session. Thanks Nicole!!

This is my home away from home. As a matter of fact, I probably spend more time here than at my real home.

I went to the Rotary club meeting in the large banquet hall. It was beautiful and the catered food was fantastic. This is a wonderful event space and I really enjoyed my time there. I was greeted promptly at the door also, and given very helpful directions to get to the meeting.

High end private club for workout and games. Cozy environment for dinner and business meetings. It has wide connections with many famous artists, and has different shows from time to time. Of course the articles are sold pretty expensive.

Horrible experience. A friend who goes to this club invited me to come with him. Not only is the place overpriced, I saw cockroaches in their main kitchen! My friend says Denver has cockroaches everywhere but as I worked in the health department for many years in California, this disgusted me! I saw many health violations..

It's a great gym if you have the money to join. Initiation fee is insane now. Honestly I think this place could use an update. Some things here and there could easily be fixed. Once you're a member there are member social events and such. There's a game room where you can bring outside guests which includes ping pong table, darts, pool tables, and shuffle board. They have a pub in this room and there's a dining hall. There's also a bowling alley that you can bring guests once you're a member. Thiss place is huuuuuge! There's sauna, jacuzzi, and steam room also. Lots of group fitness classes daily, squash, racquet ball rooms, full basketball court, kick boxing room, Pilate's, yoga, cycle. There's lots of things to do here. The locker rooms are spacious and have most amenities you'd need to get ready if you're on the go. Lockers have combination locks and such that you can use with an electronic code. I like this a lot since I don't have to bring a lock for my stuff. Hopefully I get more fit going here.

Another fantastic event at the DAC. I love the nostalgia of this 100 year old establishment.

Very nice place, it's "exclusive" to a certain social status.

Here for a wedding reception. Lovely venue. Rooftop deck. Party was great. Good food. Lots of fun!!! Place full of charm and history.

Joined the DAC in June 2018 and was assured that we could put our membership on hold for 3 months in Fall for out of state hip replacement surgery. In August we submitted our request to hold our membership which was approved by the membership committee only to be overturned by the executive committee. We received no phone call nor letter of explanation, rather we had to reach out numerous times to finally arrange a call from someone on exec committee for explanation (change of policy). Additionally their policy is a 30 day notification of resignation so if you're forced to resign you still have to pay an extra month of dues. While the workout area is nice, much of the club is dated. There are many good alternatives in Denver that welcome and embrace membership flexibility, honor their commitments and communicate readily to their members. I just received an unsolicited call from the executive director of my new club to check on my satisfaction to date and answer any questions I might have after two weeks! Refreshing.

Attended a wedding here, it was on the roof and was gorgeous. Parking was metered parking which I wasn't a fan of, but I was able to find a meter in front, lovely building, older elevator which can be kinda scary. But overall nice spacious venue for a wedding.

Authorize your self with either of these to view contact details, your information will not be shared to any one
Newsletter Subscription for Virtuous Reviews LLP
One more step and you will be subscribed to our newsletters
We have sent you a verification mail on your email id, please verify it.