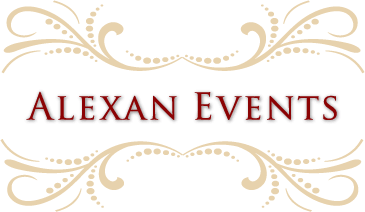 Alexan Events
Hire
2721 W. Oxford Ave. #7, Englewood, CO 80110
Claim Listing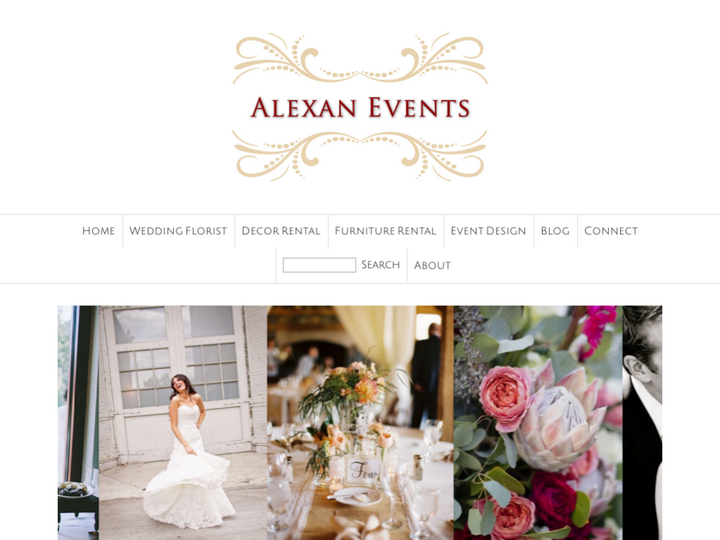 Company Description
Alexan Events does so much more for you than the average wedding florist and event stylist. We want every wedding or event to be as intimate and unique as possible for each of our clients. Therefore, our team works tirelessly to make sure you have a perfectly designed and executed event that respects your preferences and privacy.
Review & Rating

So you just got engaged, and you're on cloud nine because he's the one. You're starting to fill your Pinterest board with some new awesome ideas for your special day. As you look begin to crack the cover of that new, heavy copy of Brides Magazine, your fingers tingle with anticipation to turn every single glossy high-resolution page. Somewhere around the bridesmaid dress article, it hits you...now you're wondering how long you can hold on to this gleeful, weightless feeling as you dive into wedding planning and become deeply aware of everyone's opinions on what you *should* do. When planning a big wedding, it is easy to feel overwhelmed or run yourself ragged - project managing a wedding is a full time job in itself. My personal experience: Stacy's expertise is invaluable. Alexan Events is a fantastically dedicated and creative crew. They helped pull off a wonderful wedding, and were experts on any detail we needed, and attacked everything with energy, passion and laughter. She gives great advice and helped keep me focused on the important decisions. Her back pocket is stacked with an A-list of vetted & trusted vendors. They handled everything we needed - from putting stamps on invitations to making appointments for dresses to making sure ever detail was setup/torn down on the big day the big day! I was really impressed that Stacy and her talented team made those dream-Pinterest scenes come to life. My wedding guests still give me compliments that it was the best wedding that they ever attended (read that again...the best wedding they had *ever* attended...) And you know what? Because Stacy's team worked with my mom and me though out the project (and made time in her schedule for ours!) I thoroughly enjoyed my engagement and the planning process. It was like hitting an easy button, for my wedding. I got to be the a girl, who got to marry the boy of her dreams with the wedding of my dreams. I felt so lucky and blessed and relaxed on my wedding day. I would definitely recommend getting a wedding planner on board early, and even more so, I would recommend to pick this crew as your first official decision as a bride. So...reach out to Stacy and get back to pinning!

Alexan Events planned an absolutely beautiful wedding for my husband and me! Stacy and her team have an amazing knack for understanding -- and executing -- a couple's vision for their wedding day. Stacy's connections with vendors, brilliant decor ideas, and attention to detail were invaluable. On the day of the wedding, the event space looked spectacular and everyone had a blast. We definitely made the right choice in hiring Alexan Events and highly recommend them to other couples.

Stacy did a an awesome job of planning our wedding. We had problems with the vendor and she was able to step and take care of the issues we were having with them. She is very creative and has an eye for design and executing beautiful weddings. Our wedding was more than we hoped for and she is fantastic and easy to work with.

I cannot say enough positive things about Alexan Events. Stacy was my planner, decorator, florist, and all around miracle worker. She was on top of everything from start to finish. I was not the easiest bride - I had a few particulars, but otherwise wanted to rely heavily on the expertise of a planner. Her vendor lists include the best of the best - I would not have changed a thing about any of the vendors we chose thanks to her recommendations. During the planning months, I was very busy with work and not super responsive, yet she patiently kept me on top of things. She was so good at the planning that I never stressed out - I repeat: Type A personality here, who never felt wedding stress... when planning a destination Colorado wedding from Texas. She took on all of those burdens on my behalf. She did an absolutely SPECTACULAR job bringing my thoughts, ideas, and Pinterest boards to life. I was in awe walking into our wedding venue. The wedding went off without a hitch; I felt like I actually got to "attend" and "be present" at my own wedding. Not once did I feel like a hostess, and I think that is an indicator that she did a seamless job. To make a long story short, I would not have changed a thing about our perfect day - a day that was made perfect in large part thanks to Stacy. P.S. She was incredibly helpful as we planned 95% of this wedding remotely. Our wedding was in Beaver Creek (a destination for us and our entire guest list), and Stacy did a fabulous job keeping track of the travel/hotel/BC Resorts logistics in addition to the planning of our actual wedding. P.P.S. Her eye for floral arrangements and decor is unparalleled - just see the attached pictures.

Stacy and Alexan Events deserve more than 5 stars. From the moment we hired Stacy to the very last second of my wedding she was available, organized, dependable, trustworthy, professional, honest, supportive, understanding, and patient. Stacy and her team always went above and beyond, and they were also 50 steps ahead of my mom and I (and I'll be honest, my mom and I are on-top of things and we are very particular). We were never disappointed, they are worth every penny, plus a lot more. What else do you want from a wedding/event planner!!? My mom and I could not have asked for anything more from her. Planning my wedding was a breeze because of Stacy, I never needed to worry about anything. Not only in the planning process but the day of my wedding, I did not have one tiny worry or stress, because I knew Stacy and Alexan Events had everything under control, to the very last detail. And they are a joy to be around! With impeccable taste. I could go on and on about every time I had a question or concern, Stacy answered my email promptly and with the answer I always wanted. When I was freaking out, Stacy calmed me, when I wanted every little detail in place, Stacy delivered. She never steered us wrong. If there is piece of advice that I can give to all you brides out there, it would be to hire Alexan Events. You will NOT be disappointed, just come thank me later.

I can't thank Alexan Events enough for all that they did to make my wedding day a dream come true. I worked closely with Stacy and Stephanie for a full year and they were able to take my thoughts, ideas and vision and put it into a beautiful reality. I couldn't have asked for more. Stacy and Stephanie were both readily available for any question or concern I had throughout our planning process. Via email, phone and in person meetings, they both were detail orientated and always well prepared. Stacy is not only an excellent planner; she is also a remarkable florist. While planning for our flowers, Stacy's passion for flower design stood out. Our bouquets and centerpieces were absolutely stunning. On the day of the wedding, I didn't have a worry or concern about anything. Stephanie and Stacy took care of everything and they pulled off the event without a hitch. To this day, we still have guests compliment us on how beautiful and seamless everything was. I would highly recommend Alexan Events for any event that you may be thinking of planning – especially a wedding!

Opening Hours
Mon

Closed

Tue

5:00 pm - 9:00 pm

Wed

Closed

Thu

5:00 pm - 9:00 pm

Fri

Closed

Sat

Closed

Sun

Closed
Authorize your self with either of these to view contact details, your information will not be shared to any one
Newsletter Subscription for Virtuous Reviews LLP
One more step and you will be subscribed to our newsletters
We have sent you a verification mail on your email id, please verify it.