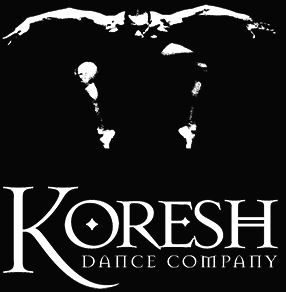 Koresh Dance Company
#97 in USA
#26 in Philadelphia
School
2002 Rittenhouse Square, Philadelphia, PA 19103
Claim Listing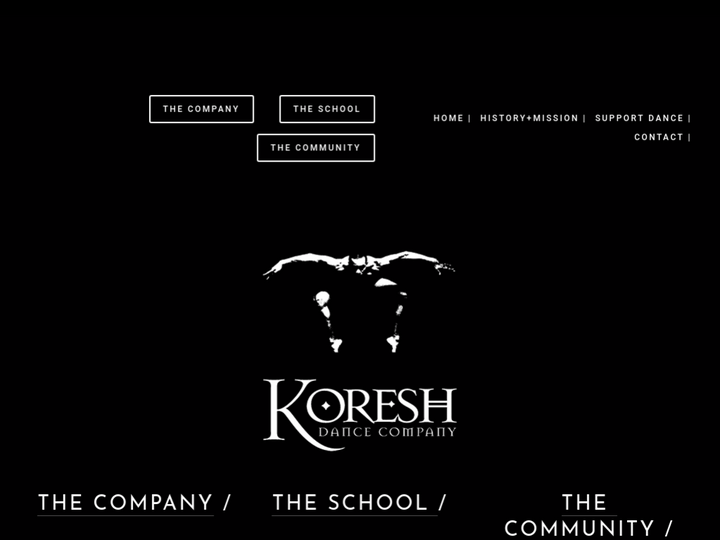 Company Description
Koresh Dance Company was founded in 1991 by Israeli-born choreographer and artistic director Ronen (Roni) Koresh. Known for its engaging performance and technically superb dancers, the company performs critically acclaimed works at its biannual Philadelphia seasons, as well as in touring performances around the country. Koresh has been hailed internationally, touring to destinations including Spain, Turkey, Israel, South Korea, Mexico, and Guatemala.
Review & Rating

Wonderful variety of classes that are consistently taught by the same professional teachers. Provides an opportunity for quality dance at all levels from beginner to professional!

I really enjoyed my visit to the Koresh Dance Company. Very professional and a great staff! If you are into ballet, jazz, salsa or any form of dancing I highly recommend you give them a try!

BlissedOutMama Lisa Broderick-Cohen, IBCLC, CIMI
UK
My daughter is very happy at Koresh! She takes four classes a week, and always enjoys here instructors and her time there. Eva Szabo (ballet) is wonderful, she's excellent with technique and very kind! We were at another serious ballet school in the city, and left because of all the drama and nonsense. The front desk administrator was also a nasty hag who screamed at the kids all the time. Plus, unlike the other school we attended, it's in a great neighborhood, and there are no crazy, hyper competitive parents hawking around, jabbering at each other, and the front desk is really nice. If you need to get work done while your kid is in class, it's quiet and peaceful. Because it's i a good neighborhood you can shop or run errands on foot you can and feel safe. We love it!

Tyger made my fat ass feel skinny. Had so much fun and wanted to stay longer. Great pro instructor, great routines.

Kimberly Diamond Music - KDM
UK
I love Koresh because the quality of the experience is unmatched in Philadelphia. Fantastic, classes and instructors! I love Koresh most because as a life long dancer who didn't go pro :) I am challenged and grow from the adult classes offered here. I tried for years to find the right "dance class" fit and it was not until Koresh that I found a balance of professionalism, FUN, technique and education about dance and the body. Brilliant!

Major prejudice issues. I have multiple disabilities and they were HORRIBLE! I am a little person and I need to use a small barre for correct alignment. The one day I got to class less than an hour early and Someone was at the only short barre they have. I asked the blonde bimbo to simply share and she claimed it was a "single use" barre. I have used the same barre with three of us at that barre. WHY DO YOU HAVE ONLY ONE SHORT BARRE?!!! Left and never went back.

Terrible policies and rude staff. Also, this place is expensive and it's not worth the extra cost. The first time I came here they didn't tell me there was a $5 first class special. Right after class I came out and asked for credit in my account and they refused. Ok didn't have, but the next week I bought a class pack. These things expire super fast. If you miss a week, you're out of luck. If you go on vacation you have no chance. On top of it all, they have a ridiculous $25 credit card minimum, which is above the cost of a single class, which is $20! Don't waste your time here. When this place goes out of business the owners can kick themselves for hiring rude staff and running the business into the ground with stupid policies.

I took class here for about a year because it was the only good option for advanced ballet in center city that fit into my schedule. The ballet teachers were terrific and this review does not reflect the adult ballet teaching staff. It reflects the rude administrative staff and the general sense of the culture of the building. I could not wait to get away from the administrative staff every time I was in there, and Roni as a teacher was terrible in his admonishing of students in his modern class. It felt like being in a highschool classroom and I never went back. If you have limited options in Philly the adult ballet classes are good, however I would encourage you to support another business with better policies and manners towards customers. I've relocated and can say that not having this as my last resort dance studio has lifted a weight off my shoulders. Also, if you're reading this and thinking about starting a dance company in Philly, go for it! Better options are needed.

The best school of dance in Philadelphia area if you are interested in modern/jazz, ballet or hip hop. Great instructors! Company's showcases and performances provide with inspiration and motivation! I LOVE Koresh!

To address some other comments I've seen, Koresh Dance and their policies are on par with other dance studios I have been to. The front desk staff is always professional and never rude. Additionally, the 3 month time period to use 10 classes is very generous, but if you know you can't take class more than once a week, the class pass may not be a good fit for you. Having almost witnessed my home dance studio fold, it is important to realise that running a successful dance studio is neither easy nor cheap. Still, the pricing per class is very competitive, and they do offer discounted rates for students, etc. Especially for the caliber of teaching (I can only speak for ballet with Amy or Eva), the fee is more than fair. They provide some of the best adult teaching I've seen, and are comparable to big companies like the Atlanta Ballet or Washington Ballet.

Authorize your self with either of these to view contact details, your information will not be shared to any one
Newsletter Subscription for Virtuous Reviews LLP
One more step and you will be subscribed to our newsletters
We have sent you a verification mail on your email id, please verify it.