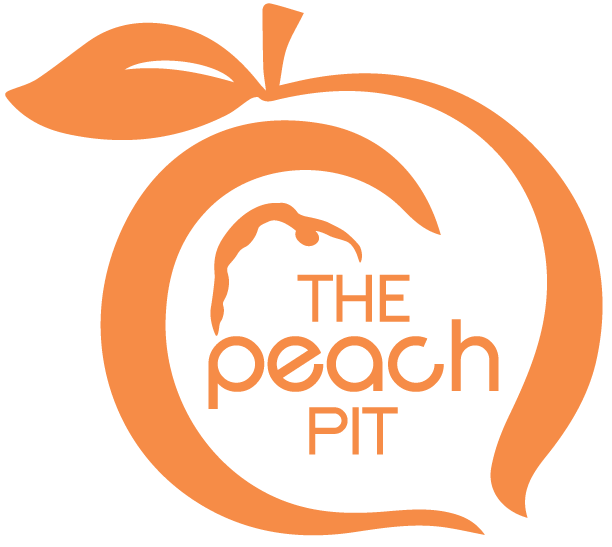 The Peach Pit Gymnastics
School
1019 Collier Rd NW, Atlanta, GA 30318, USA
Claim Listing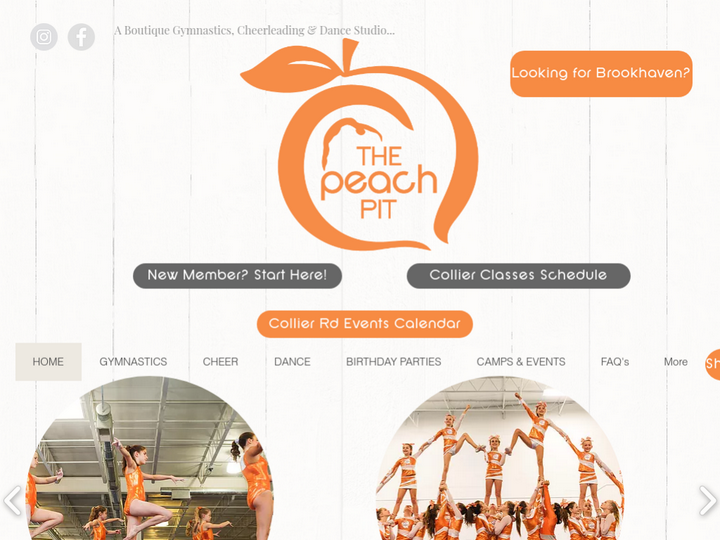 Company Description
Do you have what it takes to be a part of Atlanta's newest performance group? The Peach Pit Dance Company is a dance based performance group that will train in all genres of dance including hip-hop, modern, jazz, and ballet.
Review & Rating

I loved it because it helped me become flexable

Amazing in town gymnastics programs for kids. Highly recommended.

Love exercising 😜

The office staff does not know what they are doing. The coaches are nice. My daughter attended this gym on Spring. Back on February/March I tried to register my daughter for Fall, I was told byMichelle that they were not registering for Fall yet and she stopped the transaction. I asked her when would they start the Fall registration. She told me I should receive an email from them. Since I never received the email, I went ahead and called them. Michelle told me they were full already and that all she could do was to put my daughter on the waiting list. I reminded her about our conversation, of course she said "she did not say that." She said the Fall registration started back on february. On top of that, she offered to help me find another gym for my daughter, that was an insult to me. I felt she just did not want my daughter there. I would not recommend this gym, we were not happy since the beginning because they are not organized.

Have had both my children enrolled in classes at the Peach Pit and they both LOVE it. Great customer service, wonderful coaches and beautiful facility. We especially love the new gym at Collier. We've also been to a birthday party there and the kids had a blast.

7/24 - Giving a 1 star. Nice facilities and it actually smells good, but that is as far as I was able to get. I was looking for a gymnastics program for my 8 year daughter (currently a level 3), beyond just paying to take general classes. I emailed with their director for an entire month in an attempt to schedule an evaluation/consultation. After 4 rounds of me "following up" and her replying with "Let me check and I will get back to you", I finally gave up. After addressing the lack of attentiveness, the final answer was "Sorry I dropped the ball. I hope you find a gym that meets your needs". WOW!!! This gym may work, if you just want to go online to pay a fee and show up for classes. However, if you are looking to actually meet with someone to get started on a "program" .... GOOD LUCK!!!! The facilities exceed BY FAR the customer service. UPDATE: Moving to 3 stars. After hearing of my negative experience, Stephanie (Cheer Director) called personally to apologize. She was able to schedule my daughter for an eval on the same day with Amber. She was super sweet, and took her time with my daughter. She answered all of my questions, and was able to give me what I needed. I enrolled my daughter. I got a follow up phone call from the owner as well. I appreciate them "righting" the wrong. I look forward to the upcoming season. Giving a 3 stars for now. We will see how the classes go. 12/12 Update: I made it a point to come back to give an update, because I believe in being fair with both the positive and negative. I am SO GLAD that I gave the Peach Pit another chance (which is rare for me). This has been the gym that I've been looking for over the past 3 years for my daughter. She LOVES it, and so do I. All of the coaches are extremely friendly. The atmosphere is warm and intimate, not that "big gym" feel. I even enrolled my daughter in private lessons with Coach Amber, and my daughter just adores her. She has progressed more in the past 3 months than she has in a whole year at some of the other area gyms. I hate that I didn't find this sooner. Thanks Coach Sara and the Peach Pit staff!

Hello, I did not have a chance to see the facility or meet any of the staff. I did have a chance to speak to the owner Sarah on the phone. Her passion for the sport and the kids were shown through her voice. She was excited to talk about her gym, staff and of course the kids. I feel if you want that home environment were people care about your success, try out the peach gym. Coming from a long gymnastics background a gym that is like family will truly change your children's lives. Happy Holidays.

Don't use this place for any sort of camp! My toddler daughter was signed up for a summer camp this week. I received a report that she had a wonderful first day and she was even excited to go the next day. Nothing seemed out of place. I then received a disturbing voicemail from the manager that my daughter was "inconsolable" and had been that way since the beginning of camp (what happened to the glowing report we received?) and that she was not welcome to return for the remainder of the week. This of course left us scrambling for coverage. My daughter has been to other camps and NEVER had an issue. Beware parents of toddlers, not sure what is going on there, but I won't place my child in their care again. Update - I feel the need to clear up information in Sarah's response. I did not initially receive any refund. I had to ask for one, and I only received a partial refund. I then had to follow up and request a full refund. Also, the manager did not "speak" with me today, but sent me an email which among other things stated "You were accidentally permitted to enroll but with the sheer number of children attending summer camp, again, the environment isn't safe for a child who hasn't matured and developed to the age that is safe and appropriate." Before I signed my daughter up for camp, I called and confirmed that she was age appropriate. Also, she attended a camp at Peach Pitt when she was about 5 months younger. I'm sorry that your manager didn't provide you all the information. My warning to toddler parents stands, this is not a good place for your child.

Authorize your self with either of these to view contact details, your information will not be shared to any one
Newsletter Subscription for Virtuous Reviews LLP
One more step and you will be subscribed to our newsletters
We have sent you a verification mail on your email id, please verify it.