Best Special Events Photographers in USA

Houston Event Photography
Houston Event Photography was founded in 1978 by Scott Wilson. Originally we operated a portrait,wedding, and commercial photography studio in Lake Jackson, Texas as Scott Wilson Photography.

Las Vegas Event Photography
Las Vegas Event Photography, LLC has become a leader in providing world-class business event and architectural photography in the greater Las Vegas metro market, around the country and beyond.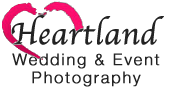 Heartland Weddings & Event Photography
Thank you for taking the time to visit Heartland Weddings and learn more about everything we have to offer you. Heartland is a family of visual artists with over three decades of experience in photogr ... Read more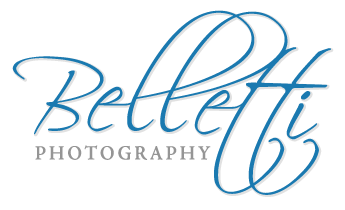 Belletti Photography
She specializes in weddings, corporate events, family portraits, corporate head shots and real estate photography.In addition, she supports a number of charity & nonprofit events throughout the ye ... Read more

Chicago Event Photography
I am a full-time professional photographer and videographer that lives and works in Chicago, IL. I specialize in event photography but I do other work as well. My main website is David Ditzler Photogr ... Read more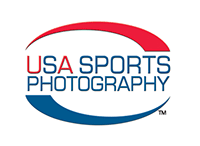 USA Sports Photography
USA Sports Photography specializes in youth sports photography and special events photography. Since 1987 we have provided professional youth sports photography services to schools, leagues, teams, an ... Read more

Cass Studios
What we do is assist entertainment productions, business's and individuals in creating professional visual and motion imagery & video that represents a brand, an idea, a story to communicate ... Read more

Pixel Studio Productions
With years of experience in the photo and video industry, Pixel Studio Productions is recognized as a leading photographer and videographer in the greater Houston area. We strive for a cinematic and s ... Read more

Boston Photography Workshops
Lakeside Digital Photography provides quality and professional service to their customers. Starting with one free lance photographer covering local weddings and cotillions we have grown into a company ... Read more

Chicago Commercial Photography
We understand your business photography needs. We are a business-to-business photography company. We concentrate our skills and resources the needs of businesses that include architectural photography ... Read more

Dale McDonald Photographer
My name is Dale McDonald and I am a Professional Photographer located in Cleveland Ohio. I am a self taught, highly motivated and enthused photographer that not only loves to learn new techniques but ... Read more

The Kidographer
The Kidographer is a baby, kids, family and event portrait studio offering modern, creative & cinematic photography. We offer a variety of different packages: seasonal mini shoots, full kids or fa ... Read more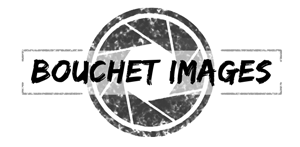 Bouchet Images
Why am I a photographer at Bouchet Images? Because I love the creative and technical aspects, I enjoy working with my wife (/assistant/VP of social media) and we sincerely enjoy working with our clien ... Read more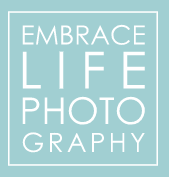 Embrace Life Photography
Embrace Life Photography creates images that promote modern aesthetics while avoiding the over-stylized trends that often prematurely date wedding and portrait photographs.

Know the best Special Events Photographers in your country USA online. We at VirtuousReviews have made a list of the top Special Events Photographers.
Special Events Photographers are famous for their work in the events as they are the masters of the lights and cameras, they manipulate the lights in order to make the best use of cameras and to click the mesmerizing pictures.
The work of a photographer must be impeccable in this belief we have compiled that list because we know what photos can do, they can make anything look flawless which may not be actually but they can also make wonders out of trash just with the proper click of the camera. Photos are like timelines, they are the medium to travel time, you can go and sway in past by just taking a glimpse of the photo.
There are certain things that are to be considered before picking any photographer. Things like you should be comfortable with the photographer so that the time that photographer will instruct you it will not be awkward for either of you. Do not compromise in terms of money, spend money on photographers, they are the only people at the end you will see after everything will be done.
Heed through the portfolio of the photographer, do not select the photographer on recommendation, it is about your work so do what is right not what is instructed.
How does VirtuousReviews help you by listing top Special Events Photographers?
Instant services:- We provide our customers with the immediate listing of the best Special Events Photographers.
Expert Advice:- Know what is the best service for you by taking help from the expert.
Maximum satisfaction:- These best Special Events Photographers make sure to deliver the most efficient services in the best way possible.
Convenience:- Now you can connect with the best Special Events Photographers in no time.
Security:- The list has been prepared after careful analysis and these Special Events Photographers offer the genuine services without any fraud.
Competitive price:- These Special Events Photographers offer their services at a competitive price in the market.
Comparison:- Buy the products that meet your needs by comparing price, features, reviews of various Special Events Photographers at a time.
Ease of use:- Our users can access VirtuousReviews by any device, including desktop, mobile, laptop, tablet and much more.
Less risk:- Avail the best services with 100% security and safety!