Top 10 Hand Surgeons in USA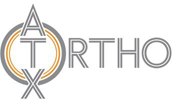 ATX Orthopedics
People with debilitating hand conditions or bone injuries, or who think they may need hand surgery or other orthopedic surgery, can seek advice and treatment from the surgeons at ATX Orthopedics, loca ... Read more

Orthopedic Associates of Central Texas
If you live in or around Austin, Texas, and have a musculoskeletal system injury, look no further than Orthopedic Associates of Central Texas for expert diagnosis and care.

The Roosevelt Hand to Shoulder Center
Formed in 1952, The CV Starr Hand Surgery Service has one of the oldest teaching hand fellowships in the country. Our goal is to be the finest hand surgery fellowship in the United States; training co ... Read more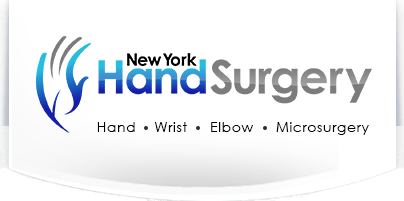 Vipul P Patel, MD
Vipul Patel, MD is an expert hand, upper extremity and microvascular surgeon. He provides comprehensive surgical care for hand, wrist, elbow, fracture and trauma injuries.

Richard C. Sherwood M.D., Inc.
Dr. Sherwood specializes in the treatment of hand, wrist, and arm problems. There is a wide gamut of conditions which can affect this part of the body. Some examples are traumatic injuries, arthritis, ... Read more

Greater Chesapeake Hand to Shoulder
Committed to providing the highest quality patient care, the board-certified orthopedic surgeons and plastic surgeons of Greater Chesapeake Hand to Shoulder, located throughout Maryland, provide opera ... Read more

The Miami Hand Center
We are a recognized center of excellence for the treatment of hand & upper extremity disorders. For more than 20 years we have earned our reputation in the community as the place to go for the mos ... Read more

Carl N. Williams, Jr. M.D.
Enhancing your appearance does more than improve the way you look. Cosmetic rejuvenation helps you take pride in who you are, enriches your confidence and enhances your quality of life.

Evan Collins, MD, MBA
Dr. Collins' advanced patient care and research projects are internationally recognized. He is chief of the Houston Methodist Hand & Upper Extremity Center at the Texas Medical Center and th ... Read more

VirtuousReviews is proud to share the list of top Hand Surgeons in USA who are specialized in diagnosing and treating various problems that are associated with a variety of structures of hand, wrist as well as the forearm. These best Hand Surgeons are recognized for caring these issues by providing effective solutions that are associated with or without surgical procedures. These surgeons are the specialized in performing training when the situation demands. In fact, these Surgeons are also known for diagnosing various elbow or shoulder problems and then offer the best possible solutions to them.
Check out the online list on VirtuousReviews and pick the best Hand Surgeon near you who is the best in treating diseases which result in pain and impair strength, function as well as flexibility.
What are the conditions treated by Hand Surgeons?
Pain in Wrist

Cuts on the fingers

Injuries occurred during sports to the hand or wrist

Creating fingers from toes and joints

Carpal tunnel syndrome

Hand infection

Nerve injuries

Numbness

Trigger finger

Soft tissue injury

Replantation of finger and hand
How VirtuousReviews offer maximum Benefits while offering the list of top Hand Surgeons?
Increased flexibility:- Pick a Hand Surgeons who is right for you and offers quick access

Less Waiting time for treatment

Greater control about when and where you will be treated

Flexible Spending

Improved Outcomes of Treatment

Enhanced Patient Experience

Expert advice
How to choose the best Hand Surgeons among all?
While choosing the best Hand Surgeon, make sure you ask following of these essential questions:
What is the experience of the Hand Surgeon?

How will he handle the emergency situation?

How will they make the necessary arrangements if the complications arise?

Is there any backup doctor you can meet during the emergency?

How can they help you?

How often do you need to go there?

How much do they charge?