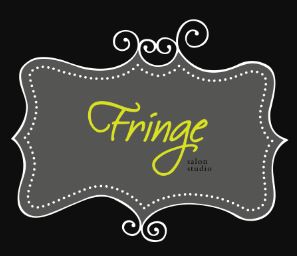 Fringe Salon Studio
#97 in USA
#26 in Portland
Hair Salons
406 NW 12th Avenue Portland, OR 97209
Claim Listing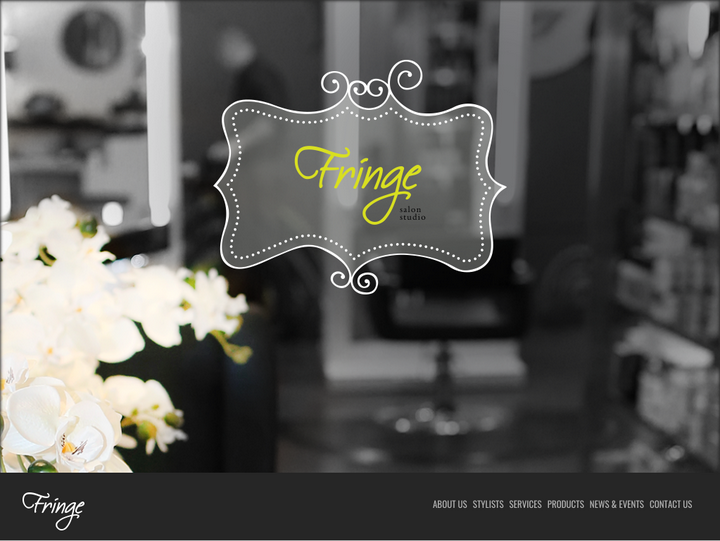 Company Description
We are firm believers in the "art of hair". We make sure each client leaves looking and feeling amazing. The cornerstone of our success is continuous education. Our stylists train in New York with Bumble & Bumble University and Arrojo. Many are masters in French hair cutting, razor cutting and are Goldwell color trained.
Review & Rating

Do not go here if you are wanting to upkeep or become platinum blonde! I have been platinum blonde for over 2 1/2 years, and I just moved to the Portland area. I had my hair done yesterday with Tiffany and she burned the hair on the top of my head! I'm pretty sure she knew, but didn't say anything. I'm heartbroken!!! This has never happened to me before. I literally have a buzz cut on the top of my head now!!!

Always great and look stylish and beautiful when I leave !! Coleen is the best !!

The salon itself is amazing. Alexa is the most AMAZING! She gave me the best haircut (twice now). She really knows how to work curly hair, and gives great advice on products and styling tips. Curly hair or not, I highly recommend Alexa.

My hair looks awful! I left this place in tears. Luckily they didn't make me pay for what they did to my hair. So I'm thankful that I didnt have to pay $60 to have my hair butchered. I just wanted scene hair, I have a mullet going on now... staff was nice tho. Carrie has no idea what she's doing I've read the other reviews and carrie has some bad stories wish I knew this before hand. She's made at least 2 girls leave crying now.

Lindsey has been my hair stylist for so many years. She is the best!

I set an appointment here a couple of months ago. I was not particularly familiar with this salon since I had not gone to an actual salon in years. I read reviews and thought ok this place seems to be a safe bet. I was SOOO wrong. My hair is dark brown, (was) down to my waist and full of volume (but the texture of my hair is thin). My appointment was with Ana. I wanted an ombre effect with blonde towards the bottom. She said she could do this. She starts to section and apply (as a highlight is normally done) but I notice that she is aggressively back combing each tiny section before she puts on the foil. I'm thinking this is odd...and was getting concerned because again the texture of my hair is fine (I'm thinking rats nest to come). So she has me sit under the dryer to allow the product to lighten. She proceeds to do another appointment while I'm sitting there. Which I thought was strange. She comes back to me to wash the product out and then has me sit back under the dryer telling me that she just needs to finish up with the other client. As I'm sitting there I notice hair all over the towel that was wrapped on my head and around my shoulders. I take the towel off and start running my fingers through my hair. Gobs and gobs of my hair was falling out. I was horrified!!!! I told Ana what have you done?!?!?! She proceeds to tell me "come sit down it will be fine, this is normal" Ummmmm hell no that's NOT NORMAL. I was almost in tears and so distraught I decided to just leave....I knew the damage was done and there was nothing she could say or do to rectify at that point. Conclusion: I lost a total of 8 inches in length and an extreme amount of volume due to the hair loss. After I got home it was still coming out in handfuls. She basically left the product on way....way too long...maybe juggling multiple clients is not such a great idea....just a thought. Also, she should have never back combed my hair, it served absolutely no purpose and took me 1 hour to get it combed out once i returned home. DO NOT TRUST ANA WITH YOUR HAIR FOR HIGHLIGHTS OR OMBRE.....SHE DOES NOT KNOW WHAT SHES DOING AND SHOULD NOT BE WORKING ON PEOPLES HAIR!!!!!

I had an amazing experience at this salon!! I contacted Katrina off of the website to schedule an appointment with her, however, she isn't avail on Saturdays and she quickly called me to give me the contact information for a couple of other stylist that she knew could help me. I ended up scheduling with Ana and she was AWESOME!! So fun to talk to and super helpful. She asked me questions about my daily hair routine, what I want out of my new hair cut, and really listened to my concerns. And there was wine!! At the end I LOVE LOVE LOVE LOVE my new hair cut! I am getting so many compliments on it and will definitely be returning!! Thank you so much Ana, Katrina, and everyone at Fringe Salon for making my experience easy, fun, and beautiful!!

jean villagrana-gutierrez
UK
This was my first time highlighting my hair and Ana did a fantastic job! She saw me last minute and was a pleasure to work with. I would definitely recommend her.

One word...JIMMY! Wonderful style artist, very intuitive, he made me look so good!😉great conversation, great hair, just a great way to pamper oneself...JIMMY!

I went to Ana for the very first time for a full set of highlights & a haircut, and she did AMAZING. I love love love my hair and will definitely be back! The salon is very cute & comfortable as well :) Highly recommend!!

Opening Hours
Mon

Closed

Tue

5:00 pm - 9:00 pm

Wed

Closed

Thu

5:00 pm - 9:00 pm

Fri

Closed

Sat

Closed

Sun

Closed
Authorize your self with either of these to view contact details, your information will not be shared to any one
Newsletter Subscription for Virtuous Reviews LLP
One more step and you will be subscribed to our newsletters
We have sent you a verification mail on your email id, please verify it.