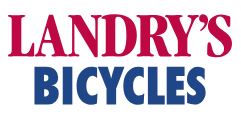 Landry's Bicycles
Used Bikes
1048 Commonwealth Avenue, Boston, MA 02215
Claim Listing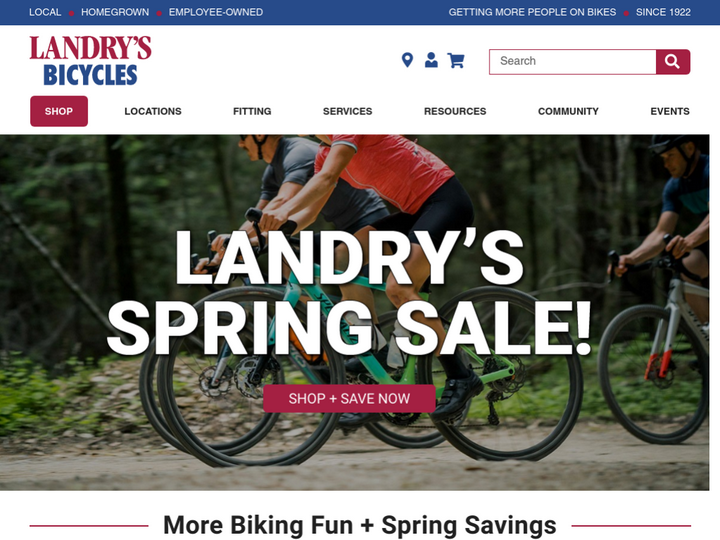 Company Description
Founded in 1922, Landry's Bicycles is now rated as one of "America's Best Bike Shops" — with a growing family of bicycle stores located in Boston, Braintree, Natick, Newton, Norwood, Westboro, and Worcester, Massachusetts. Landry's Bicycles has also been nationally recognized as National Bicycle Dealer of the Year for supporting bicycle advocacy.
Review & Rating

Great experience. Was debating ordering a bike online until my friend said to go to Landry's so I can try the bikes out. I was not disappointed, their team took the time to figure out the bike that would do exactly what I was looking for in my price range. Take the time to come in.

Great selection of bikes and accessories Friendly staff and quick service I needed a new folding bike to take on my commute on the commuter rail every morning and the staff helped me find just what I needed and was on my way within the hour Love this new bike and will definitely come back for any service and repairs

The sales staff was friendly and knowledgeable. I already knew what I wanted just needed to be fitted and they let me ride a couple of different sized bikes around the shop. After I made the decision they took the bike to service, flipped the rear wheel to the fixed sprocket side and made a few last minute adjustments to make sure it was road ready. Great overall experience.

I got a recommendation for Landry's from a friend who both bikes and spins as I was looking for spin shoes. The initial sales rep explained the differences and got me a few to try. The store got a little busy but when I went to check out the 2 gentleman there made sure that I got the shoes fitted and made sure I understood what they were doing and what I might need to look for in the future. Overall some great customer service.

Second time in Landry's Bicycles, and I have been greeted immediately upon entry both times. The knowledgeable staff has answered all my questions fully. This place is professional to say the least, nice and clean. I will buy my next bike from them.

Had a great experience getting fitted for a bike, shoes, pedals etc. They were very patient and spent a tremendous amount of time with me.

Friendly, helpful, and knowledgeable staff. Brought a bike in for a pretty straightforward cable replacement during my lunch hour, and I was in and out in less than 10 minutes. Mechanic took time to explain options and walk me through the pricing breakdown.

The staff and service is par excellence. They are knowledgeable and are always willing to accommodate my needs. All the best, Tom.

I've had several repairs done on my bikes here over the past few years. The mechanics are very knowledgeable, will walk you through all proposed repairs while looking over your bike while you wait. They will answer all your questions and discuss options that have varying price tags so the experience fits within your budget. I usually take the bike for a spin around the block when I pick it up and if I have questions, bring it back inside where they are happy to help me understand anything I'm not sure of. I've mostly done repairs here, so I can't comment on the bike purchasing experience. I used to take the winter training cycling classes at their sister location in Natick and had a similar pleasant experience there too. Thanks, Landrys!!

The people at Landry's are so friendly and helpful! They really take their time to explain things to you. I commute by bicycle, but I'm not a hard core cyclist. At other bike shops, I've sometimes felt intimidated or kind of looked down upon because I'm not particularly knowledgeable about bicycles or cycling, but at Landry's they are always friendly, and keep my bike in good shape for the daily commute in all kinds of weather. I can't speak highly enough about them.

I can't believe I didn't leave a review here before. Really friendly and approachable bike shop. I was a little worried because everything in the place is brand new, but they took good care of my vintage bike during several repairs. I'm a daily bike commuter so having a good relationship with repair shops is invaluable to me. Once, they needed a week to order a rear hub, and they loaned me a bike for free to keep me rolling to work. Have seen and test ridden some really cool cargo, ebike, and folding bikes there too. Even have good kids bikes (and a public restroom). Don't be scared to go to the bike shop!

Authorize your self with either of these to view contact details, your information will not be shared to any one
Newsletter Subscription for Virtuous Reviews LLP
One more step and you will be subscribed to our newsletters
We have sent you a verification mail on your email id, please verify it.